Italy boasts charm beyond belief that has to be witnessed firsthand at least once in a lifetime. And what better way is there to explore a destination other than visiting it with a loved one? Spectacular wherever you look, Italy houses some undoubtedly romantic settings to uncover; thus, here are six of the most romantic destinations for a couple's trip to Italy.
Verona
Verona is without a doubt one of the most romantic Italian cities. The city-state of Verona is the setting of one of the most iconic love stories in history – Romeo and Juliet. Even though the name of the place was mentioned, in his works Shakespeare often combined reality and fiction; therefore, there is no proof that the renowned Julliet's balcony and the house is actually her house. Be that as it may, it is fun to visit the site nevertheless, and stroll the cobbled streets of the city together with your loved one. While walking around, make sure to also visit Piazza delle Erbe, Piazza Bra, the well-known Verona Arena, and soak up the views from the Torre dei Lamberti.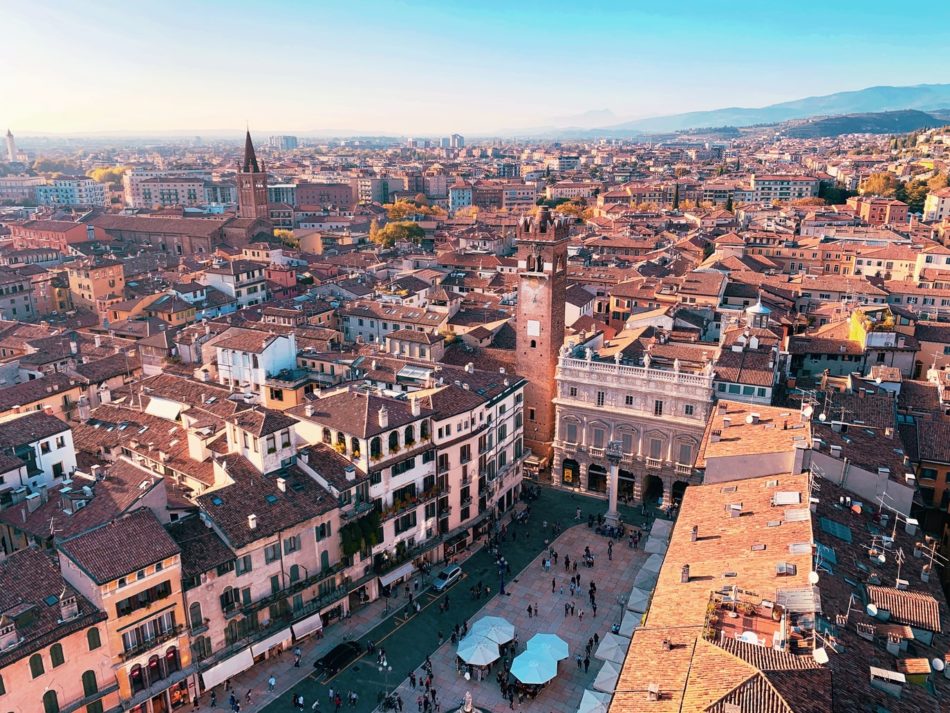 Venice
A city that needs no introduction, Venice is another Italian destination brimming with romantic opportunities for couples to enjoy their vacation. Taking part in mouth-watering gastronomy tours, swaying gently from side to side on a gondola, getting lost among the beautiful narrow city streets, enjoying each other's company during the aperitivo hour, and many more things await for couples in the unique city of canals. Some other things to add to your Venice itinerary could be a Venetian mask making workshop or a boat tour to the nearby islands of Murano, Burano, Lido, and Torcello.
Naples
Don't miss the chance to add Naples to the list as well. It might not be the first city to pop into one's head while thinking about romantic destinations; however, it has all the elements of a lovely getaway – scenic sites, plenty of things to see and do, a fantastic coastline with a romantic waterfront, and an abundance of day-tours to choose from. Set base in the bustling city and enjoy new adventures each day, whether it's a visit to the ruins of Pompeii, a boat tour to the nearby Capri Island, or staying in Naples to explore all of its iconic features and hidden gems.
Rome
When all is seen and done, take a train from Naples to Rome – the so-called Eternal City, known for exceptional points of attraction some of which can make wishes and other wonders come true! For instance, the legends of the Trevi fountain and its powers once a coin is tossed in have been heard numerous times; however, did you know that there is a small fountain coming from its side known as the Fountain of Lovers? It is believed that drinking from that fountain will bring the couple eternal love and they will stay forever faithful to each other. In addition to that, the couples are encouraged to explore other charming sites of the lively Italian capital as well, including but not limited to the Spanish Steps, Piazza Navona, the Colosseum, Castle Saint Angelo, and an abundance of unparalleled museums.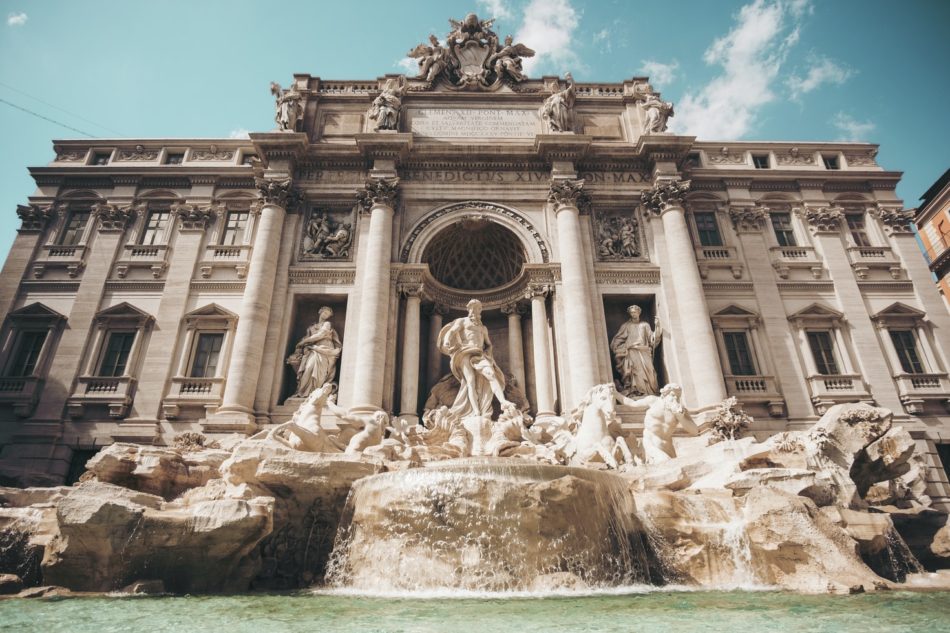 Amalfi Coast
Looking like a postcard wherever you go, the Amalfi Coast is undoubtedly one of the most romantic destinations in Italy. The views, the nature, and the colors add up to one unforgettable sight that leaves a lasting impression to its every visitor; that makes it the perfect location to create memories with your significant other. In addition to being spectacular eye-candy, the coast boasts a huge variety of accommodation options as well, allowing each couple to choose one that best suits their needs and wishes. Choose one of the colorful coastal towns or visit them all on an unforgettable Amalfi tour and make the most of your Italian getaway together.
Another destination providing unforgettable sights is the area surrounding the magnificent Lake Garda. With so many things to see and do, it has become one of the most popular destinations in northern Italy, especially among those seeking a romantic city break. Once there, you can choose to go on a boat tour around the lake, visit the beautiful coastal towns, set off on a hike around the picturesque sceneries, or simply unwind and enjoy la dolce vita with a glass of Italian wine.
No one can argue that Italy is one of the most romantic destinations in Europe; however, it might be difficult to determine which Italian city to take your beloved person to. The good news is, there is no wrong answer when it comes to this! Every corner in Italy boasts a magic of its own; thus, if the aforementioned six destinations