Don't get me wrong, there really is something magical about taking the little ones to the Disney Parks. They marvel at the castle being larger than life, their favorite characters in person and the sheer joy of a Mickey bar. Visiting Disney with little ones creates a lifetime of memories.
But …
I have had a ton more fun visiting Disney with my older, pre-teen children.
Let me step back a moment. We live in the Orlando area and while we don't always have Disney annual passes, we've had them at different stages of my kids' lives, babies, toddlers, young children and now pre-teen years. Plus, we've visited the resorts, the character breakfasts and the water parks during our "off-pass" years. While this does not make me an expert, just lucky to experience it at different times. So with that…here are
Reasons why Disney is better with Older Children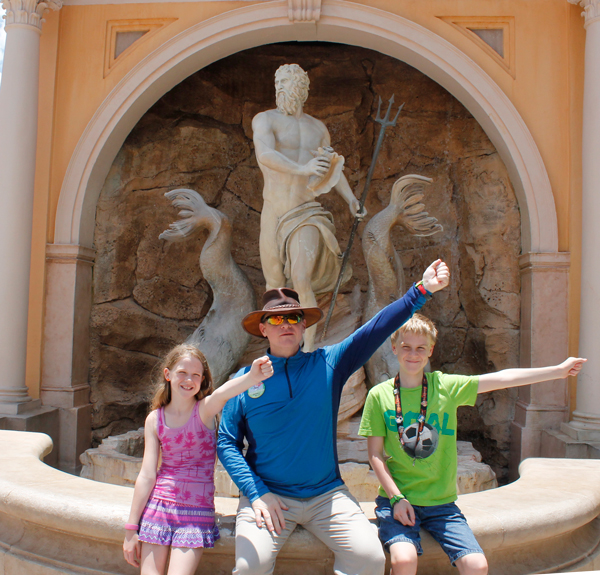 No Strollers
I've been there. I've been there in a double stroller. And yes, I'll tell you you need to slow down and a stroller definitely forces that. But getting those things and two small kids onto a bus, boat or monorail is a PITA (hit me up if you don't know what that means.) Pushing those contraptions through the crowds is no picnic either. The sooner your kids can walk, the better. And from what I've seen at Disney, they can walk a lot sooner than you think.
Here's the thing I do miss about strollers… the storage. I like to bring in snacks and lunch to the parks from time to time and it was nice having the basket to hold my stuff. But I have found that the older my kids are, the less we need and cooler backpack does just as well.
No height restrictions
Do you have a little one that likes the thrill rides? You may be disappointed when they are not tall enough to ride Space Mountain. Older children get all the perks of all the rides. And by the time they've reached a certain height, it means we no longer have interest in rides like Dumbo or the Magic Carpet ride. For me those are definitely on the been there, done that list.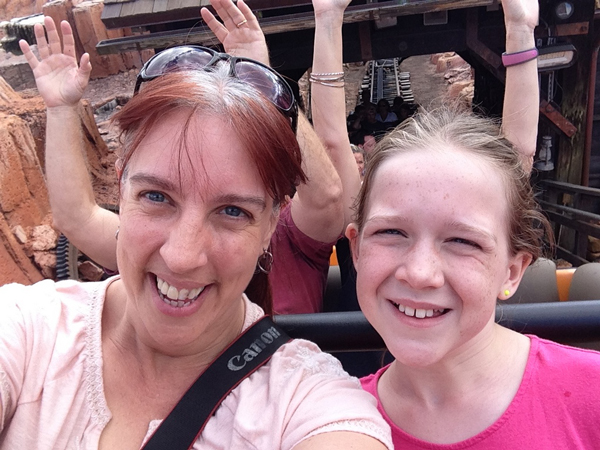 More Adventures
One of the hidden gems at Disney is the adventures you can find in each park that are not the big ticket attractions.  Little ones can and do enjoy these, but as they can sometimes take a little patience, you may have to play it by ear. This past year we discovered:
Sorcerers of the Magic Kingdom
Pirates Adventure – Treasure of the Seven Seas
Agent P's World Showcase Adventure
Hidden Mickey Scavenger Hunts
Pressed Penny Collections
Pin Trading
Each of these activities could warrant a page unto themselves.  What I like about these little details is that they whole family can participate and enjoy together.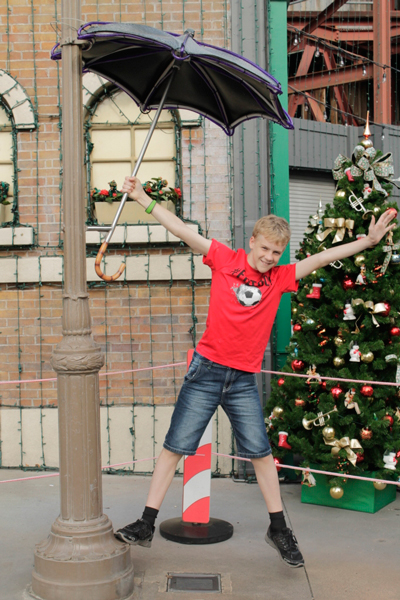 No Coloring Stations at Epcot
I know this list is starting to turn into a bunch of no's. But really it's more than that. It's about spending time together as a family and the various coloring stations at Epcot, to me, take that time away. I get they are there to provide the kids with something to do in each country, as there aren't many attractions for the preschool set. However, I found that you had to wait for a place to sit, wait for your child to be done and then they still don't want to explore what the pavilion has to offer, but move on to the next station.  The cast members at these stations vary from lackluster to engaging, so you never know what you're going to get out of it. My kids liked these stations, but were also okay when I found other ways to engage them through entertainers, and exploring different areas of the shops. Which leads me to…
Older children appreciate Epcot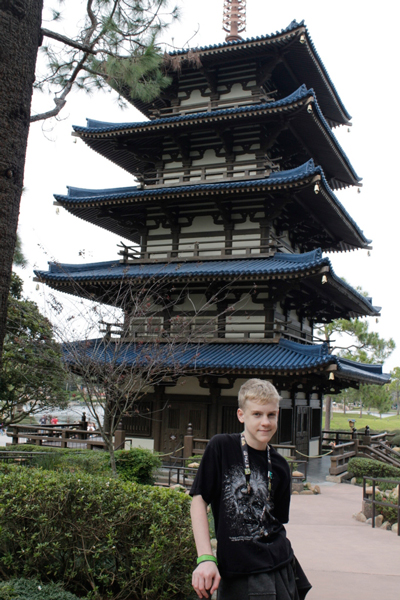 Epcot is a great place to drink, eat and shop and is often more popular with adults than kids. But if you do it right, Epcot can be a lot of fun for kids who like to learn. It's like visiting the best museums, entertainment and restaurants each country has to offer. If you set the right expectations going into Epcot – yes a few thrill rides, but more of a slower, cultural day – your visit can be enjoyable for all. Older children enjoy things like trying on kimonos and viewing the samurai swords in Japan, taking silly pictures in the totem poles in Canada or sampling caramels in Germany. There's replica Stave Church in Norway, a Mexican folk gallery and more. Not to mention, simply talking with the cast members that represent those countries.
Then there's the food in Epcot. This year my son chose Germany as the place he wanted to celebrate his birthday dinner. A 12 year old in an all you can eat… that's another story. We've had Scotch Eggs in the UK, tabouleh in Morocco, pastries in France and so much more. If you can't travel the world, Epcot can bring the world to you and your children. It's just a different approach than the other theme parks.
Bottom line, I've loved every age my kids have been. With each passing year there's more to appreciate and I'm enjoying the journey to young adults.
What about you? Do you find Disney is better with Older Children? What other activities have been better as your kids get older? Comment below and let me know.