Just two blocks from the White House and within walking distance to everything the nation's capitol has to offer, it's easy to see why The Willard InterContinental in Washington DC is known as the "Residence of Presidents" and has remained an anchor in a town that's undergone countless transformations over the hotel's 200 year existence.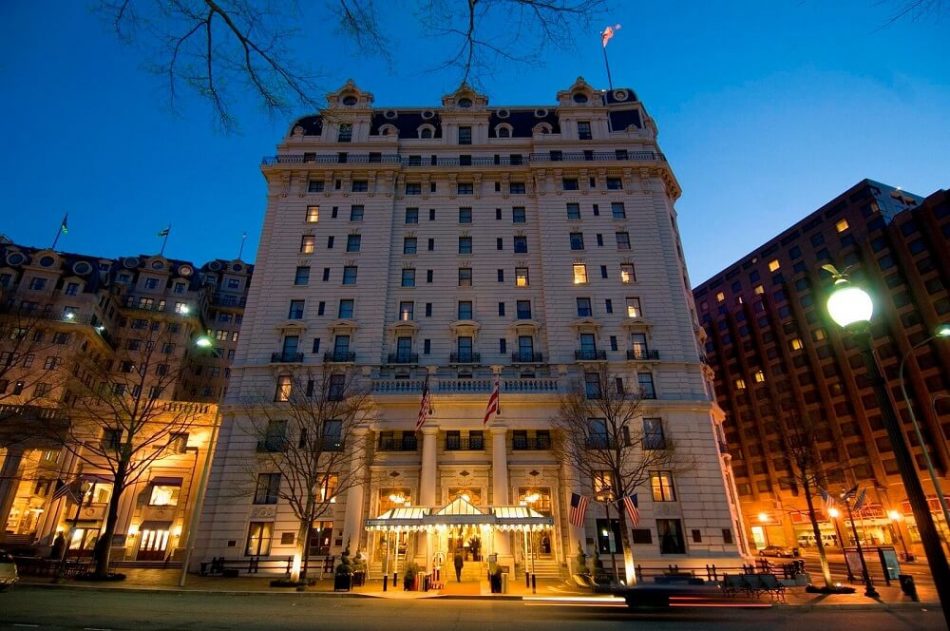 In 1862, National Hawthorne wrote, "The Willard may be much more justly called the center of Washington and the Union than either the Capitol, The White House, or the State Department."  Welcoming its first presidential patron, Martin Van Buren, followed by Franklin Pierce in 1853, and then Abraham Lincoln's inauguration in 1861 where he took residence in the days leading up to his Presidency, the hotel has welcomed nearly every U.S. president since.
Key moments include President Coolidge hanging his hat in the Willard Suite for a month in 1923  where he also took his second oath of office. First Lady Eleanor Roosevelt & President Roosevelt celebrated Teddy's 60th birthday here in 1938 and Dr. Martin Luther King sat in the hotel's lobby with his closest advisors in 1963 making final edits to his famous I Have a Dream speech. In 1968, the hotel was tragically shuttered descending into abandonment until preservation groups and a Historic Landmark designation saved it from demolition reopening in 1986 after a complete restoration to an even higher level of grandeur.
Although its facade inside and out exudes timelessness, it's hard to believe that in addition to its rebirth in 1986, the property has undergone a metamorphosis since its inception. Starting out as a row house on the corner of 14th Street and Pennsylvania Avenue in 1818, The Willard spent its first 30 years under a series of different names before Henry Willard took over as manager in 1847. He immediately spearheaded a complete makeover tearing down the original exterior replacing it with a new brick exterior and larger interior. It remained this way until 1901 when it was completely torn down to make way for the soaring Beaux-Arts style structure you see today.
The grand main lobby that opens to Pennsylvania Ave. is also connected to the other side of the block by Peacock Alley, an opulently appointed corridor leading to the F Street NW entrance while also connecting to 3 historic ballrooms and a room showcasing an extensive mixed media exhibit documenting the property's evolution with photos and newspaper clippings from its early years, coverage of famous guests, to its eventual abandonment and restoration.
A crown jewel in the many events held at The Willard on an annual basis, cherry blossom season is the most significant celebrating their unique role in hosting Japan's first delegation to the United States on behalf of President James Buchanan in 1860. Every March 20 – April 15, real cherry blossom trees are displayed in the common areas while Cherry Blossom Afternoon Tea, Japanese inspired cuisine, specialty cocktails, and nightly programs promote traditional Japanese art and culture.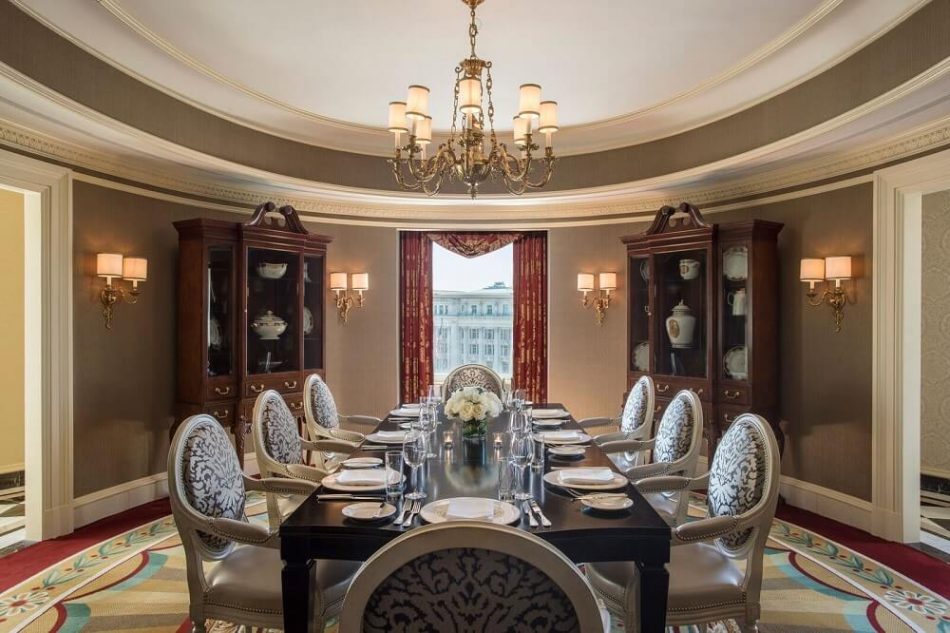 Refreshed Luxury
Ranging from 425 square foot Classic Guest Rooms up to 3,000 square foot Presidential Suites, The Willard has a wide range of choices with some of the largest hotel rooms in the District including The Jenny Lind Suite complete with a sunken spa tub allowing you to luxuriate in front of windows overlooking close up Washington monument views.
Commemorating its 200th birthday in 2018, The Willard completed a 6-month $18 million renovation impacting all 335 guest rooms and suites. While maintaining original historic flairs, bathrooms are now enhanced with walk-in marble showers and in-room technology upgrades include furniture with integrated power outlets & USB charging ports. Customized drapes, reupholstered antiques, gold leaf embroidered headboards, and crystal lighting further define the interiors' impeccably appointed ambiance.
Café du Parc
Renovations also encompassed onsite authentic French brasserie Café du Parc including reinvented menus and the addition of several new Pershing private dining rooms featuring birds eye views of the lobby and Peacock Alley.
Café du Parc showcases Executive Chef Luca De Marchis's philosophy that traditional dishes should maintain the essence of their core ingredients yet evolve with modern culinary techniques and influences. Originally from Sestri Levante, a small Italian village between Cinque Terra and the French Riviera, Chef De Marchis' Mediterranean and Italian culinary roots are richly displayed in classic dishes like Supreme de Canard and Steak au Poivre.
Rooted in his birthplace of Tokyo, Sous Chef Gyo Santa's passion for Japanese culinary traditions is expressed in the quality and freshness of ingredients balanced with presentation like their Grilled Vegetable Strudel and salads including their signature Blueberry Kale.
In room dining here isn't merely an amenity but a must-do experience.  Even turn down service includes a bite of history with small servings of animal crackers, opera cake, and peanuts upon arrival commemorating "Swedish Nightingale" Jenny Lind who stayed at the Willard in December 1850 while on her national tour managed by P.T. Barnum.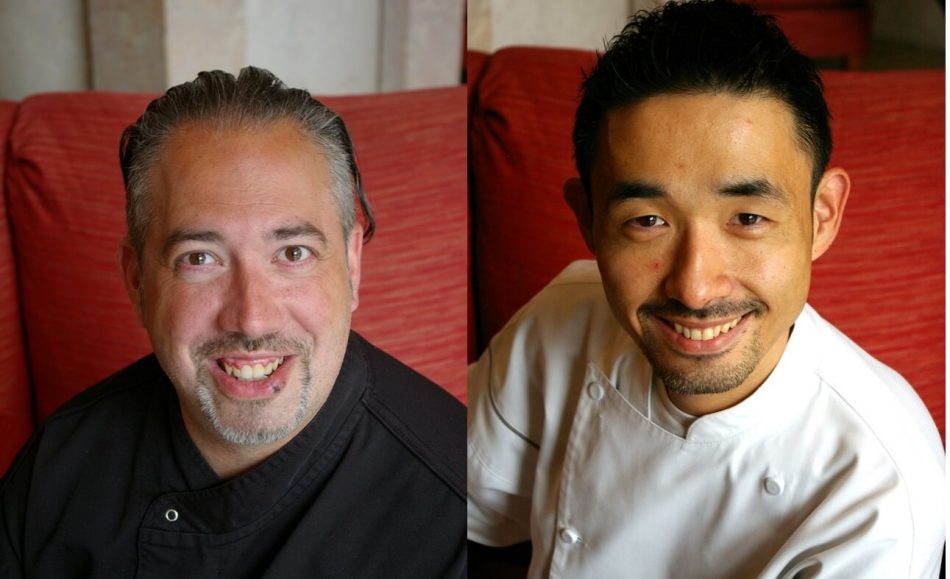 Round Robin Bar
Open since 1847, The Round Robin Bar at the Willard features portraits of past guests like Walt Whitman, Alice Roosevelt Longworth, and Presidents Wilson, Harding and Coolidge. Their monthly History Happy Hour is a 2-hour event distilling American history through cocktails and a hands-on mixology class led by Jim Hewes, winner of Historian of the Year in 2017 by Historic Hotels of America, who has been serving up cocktails for over 30 years at this iconic watering hole.
Round Robin's signature mint julep was established when U.S. Senator Henry Clay famously shipped in a barrel of Kentucky Bourbon for his diplomatic efforts. Known for bringing together the North and South, Clay frequented the bar to imbibe juleps during his 40 years in Washington. "Without a doubt, the Mint Julep is an iconic American cocktail," says Hewes who still uses Henry Clay's original recipe including sour mash corn whiskey distilled in Bourbon County. To this day, the Mint Julep is The Willard's most popular drink with nearly 20,000 of them served each year.
Photos courtesy of The Willard Intercontinental, Wikimedia Commons, & Steve Mirsky.  Coverage made possible by participating in a sponsored visit.