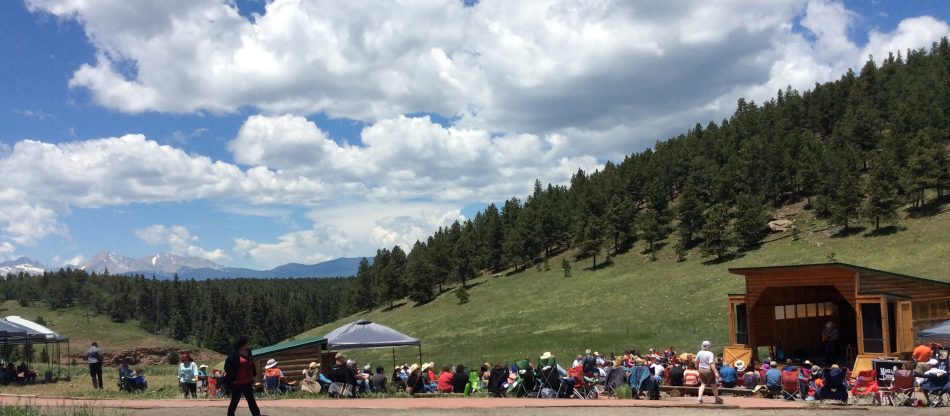 Even if you're not a fan of the style, there's something about live country music in the actual country that makes it vastly entertaining.
I'm not into country music, but last summer, atop a nearly 10,000-foot mountain under a Colorado sky bluer than any I'd ever seen before, with snow-dotted southern Rocky Mountains on the horizon and nothing but fresh air and great tunes all around, I converted in a hurry. At least for that day.
The summer-long event, which this year runs into September, is the Mountain Rails Live Summer Concert Series hosted by the Rio Grande Scenic Railroad, which is part of the Premier Rail Collection that includes the Cape Cod Central Railroad and its scenic summer Cape Train ride.
We departed from Alamosa, Colo., about two hours outside of Colorado Springs, and took a two-hour ride on an historic train over LaVeta Pass to reach the concert venue atop 9,400-foot Fir Mountain.
The train travels on tracks over the pass that date to 1878, but which had been closed to the public since the 1950s, used only for freight. The Rio Grande Scenic Railroad opened the line again in 2006, offering a meandering scenic ride that curves and winds through steep rocky grade and past sweeping mountain meadows that are home to elk, eagles and bears.
There are various classes of travel on the train, starting at $39 and includes the concert. Our party opted for the Diamond Class of travel, the premier seating option, with cars that include the Mardi Gras, Paducah and Calumet Club, which were brought into the fleet and restored to their original grandeur. These are the cars that ran on the Illinois Central line from Chicago to New Orleans, and on which, legend has it, Steve Goodman wrote the famous song, "The City of New Orleans."
The ride is nothing short of spectacular and so is the concert venue once you arrive, a small amphitheater set on a hill with bench seating made of logs (you can also bring your own chairs along). The wooden stage and building that make up the performance space are very small, making the whole thing seem cozy despite being set on a huge meadow, and all of it making it easy to see why USA Today last year named it one of the 10 best outdoor concert venues in the country.
It's a short walk down from the train depot above, where you'll also find covered dining areas at which they served a killer spread of barbecue food, burgers and more, all part of the ticket price. The entire venue's electricity is provided by solar and wind power at the site.
And there I sat, on a lounge chair, sipping a beer and watching a guy I'd never heard of – Mark Chestnutt, who's had more than a dozen number one hits, five platinum albums and five gold records to his credit – and never felt more relaxed in my life.
A lot of locals populate the crowd, and they all knew Chestnutt, a Texas native, singing along with him and his band, or getting up to dance. His warm-up guy was Chuck Pyle (who would die at 70 later that year at his Colorado home), a guy I chatted up and found to be one of the most soulful musicians I'd ever talked to. Pyle, a native Iowan, so adopted Colorado as his own that PBS once tapped him to write the theme music to its series, "Spirit of Colorado."
And that's the kind of spirit that pervades the summer concert series, which last year included the Nitty Gritty Dirt Band, Suzy Bogguss and John McCutcheon. The lineup this summer included Shenandoah, Michael Martin Murphy and Pure Prairie League.
Alamosa itself is worth hanging around to check out, a classic little western town where one night I took in the Alamosa Roundup, a very popular rodeo with its heady aroma of manure and barbecue, where you can stoke up on high-cholesterol treats bacon on a stick, pickle dogs, green chili cheese curly fries, and fried Oreos treats.
This night was chilly, but hundreds of locals lined the bleachers, most in cowboy hats and boots, watching adult cowboys doing trick riding, and also little kids who rode sheep and took big headers into the soft earth, all for prizes like boots and belt buckles. It's a marvelous way to soak up local Western flavor, in an arena surrounded by banners for Wrangler jeans, the Feed Store Church and, of course, Coors beer.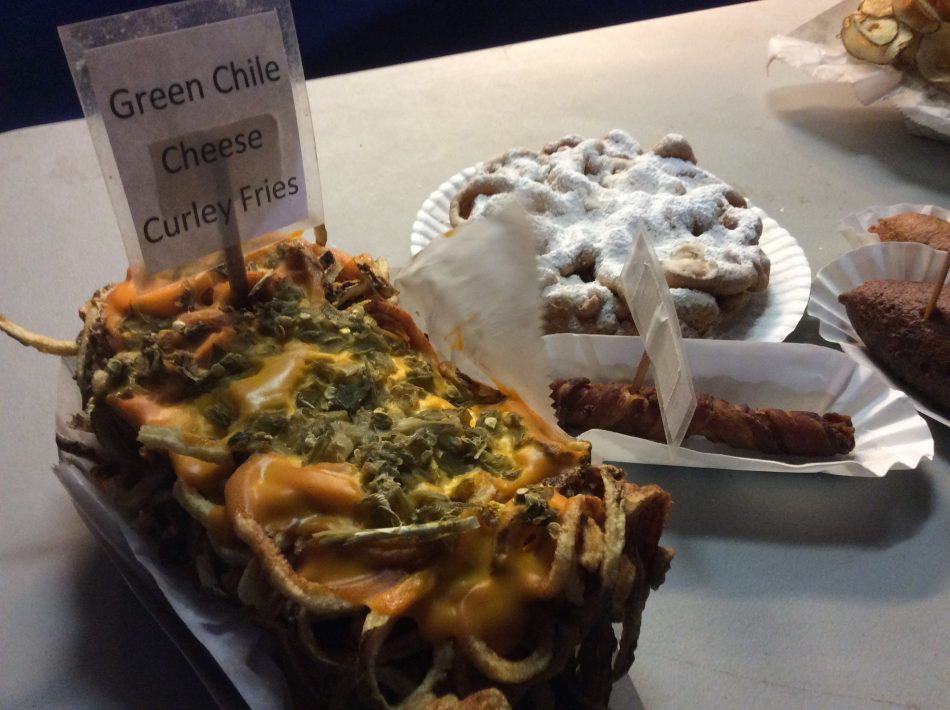 The town itself is picturesque and casual, with a classic main drag of pubs, cafes and shops and through which the Rio Grande River runs along Cole Park, a great spot for a sunset walk after you get back from the mountains. Alamosa also hosts a variety of year-round events, including Summerfest on the Rio, the Early Iron Festival, Sundays at Six concert series in the park, a spring ArtWalk, historic tours, rodeos, theater and musical performances.
Like many towns in the old West, Alamosa was built by the railroad, when the Denver & Rio Grande Railroad ran a narrow-gauge rail into town in 1878 and brought in pre-built structures that turned into a thriving community (for all-things Alamosa, visit www.alamosa.org)
And Alamosa still lives on as a place live and visit, an out-of-the-way tourist attraction that's worth the effort to get to. It's a place close to many attractions, including the Great Sand Dunes National Park, a 30-square-mile sand-dune field set against the Sangre de Cristo Mountains.
And, of course, it's a place to hear great country music in the actual country that will make you a fan. At least for the day.
(Photos by Paul E. Kandarian)