As a native to Southern California and a devoted foodie, I am always on the hunt for quality tasting food and new restaurants to explore. It seems to be an ongoing journey as there are so many neighborhoods within Los Angeles containing a diversity of culinary gems. Turnover rates on restaurants/bars are high as well so it becomes somewhat of a full-time gig to stay updated about the newest hot spots and to continually seek new culinary experiences. Some 'Eat to Live', but others simply 'Live to Eat'. I fall in the latter category.
Within a half hour drive from West LA, I made the short trek to Conejo Valley a region which consists of Agoura Hills, Thousand Oaks and Westlake Village (border of Ventura & LA county). I was delightfully surprised to taste some of most delicious entrees & beers I've had in awhile – all using fresh, local ingredients. From local 'Farm to Table' cuisine, trendy Gastropubs, to your All-American Classic Steakhouses, Conejo Valley boasts a diversity of cuisine. And this is without the stuffiness and pretentiousness of some of LA's restaurants; just locals and travelers here to enjoy life and relax over good food and a tasty cocktail.
Here are some restaurants in Conejo Valley well worth visiting.

Breakfast & Coffee
Rabbit Hole Café
30651 E Thousand Oaks Blvd, Agoura Hills, CA 91301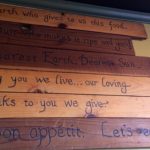 Rabbit Hole Café is an adorable hole-in-the-wall restaurant you could easily miss when driving by. It is a cozy café with an Alice in Wonderland theme – perhaps to bring out the curiosity and childlike playfulness in not only children but also adults. Perfect for Health-Fanatics or a cleanse, this is your quintessential Local, Organic, non-Gmo, non-Preservative, Vegetarian, Vegan, Gluten-free, Juice, Coffee, Tea cafe. Whether you're on the go for a quick breakfast wrap, or need a place for coffee and work on the laptop, Rabbit Hole Café has a bit of fun and food for all of us.
Order: Mushroom & Brie Egg Wrap. Raw Sesame Kelp Noodles. Trophic of Kale smoothie.

Brunch
Harvest Kitchen & Bar at Hyatt Westlake Village
880 S. Westlake Blvd., Westlake Village, CA, 91361
Best place for brunch with your family or significant other. Once you enter the Hyatt, you are shifted into a grand vacation experience with their friendly staff greeting you upon arrival and upscale, yet warm ambiance. Another 'farm-to-table' concept, with seasonal fruits & vegetables, fresh ingredients made from scratch by Gourmet Chefs from around the World for the classic California Cuisine.
This is an ideal place to host a party in their Private Dining Room; having your own chef is part of the event. And in case you were wondering, they have a full bar for your Brunch Mimosa's or Bloody Mary's (hair of the dog).
Order: Everything on the Menu.

Lunch
Ladyface Ale Companie – Ale & Brasserie
29281 Agoura Rd, Agoura Hills, CA 91301
Owners Cyrena Nouzille & David Griffith nurtured a specific vision by opening this restaurant; they have dedicated their time to helping local women and the community by purchasing from local producers as well as starting the first Micro-Brewery in Conejo Valley. Paired with their passion for quality food and beer, Ladyface cooking is inspired by French Brasserie, serving small plates for both lunch & dinner; and Belgian Brews, while using seasonal California produce. This is a fun and lively dining experience regardless of whether you sit indoors in their Euro-Pub ambiance or outdoors on the patio with a view of the Ladyface Mountain (the namesake of the restaurant).
To top off their hospitality, all servers are Beer Sommeliers. As part of their dedication to the community, they host "Ladies of Ladyface" on Mondays for women who want to learn more about the process of brewing.
**Ladyface Mountain is a Chumash Indian Folklore of a warrior woman who fell in love, and dedicated her heart to him. At a certain angle, and especially with some Belgian Ales, you can see the face profile of the Lady looking skyward, waiting for her Love.
Order: Beer Sampler for the table. Roasted & Pickled Beets. Steak Tartare. Novy Ranch Wood-Grilled Burger.
Order: Devilled Eggs. Crispy Ahi Tuna Taco's. Grilled Watermelon & Heirloom Tomato Stack. Shrimp & Grafton Cheddar Grits.

Dinner
The Grill on the Alley
120 E. Promenade Way, Thousand Oaks, CA 91362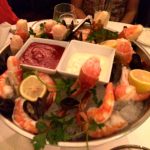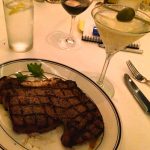 The Grill is the Classic All-American Steakhouse. Especially talented Chefs grill steaks over fire; you can easily see into the kitchen. Waiters/waitresses are exceptionally trained – they thoroughly understand every item on the menu. This is a classy place to celebrate an anniversary, Business dinner, or Family Birthday.
Order: Start with the Seafood Platter. Grilled Wedge Salad. The steaks are grilled to perfection. Sides are all delectable. Don't forget to order a classic Vodka or Gin Martini. 

For Drinks
Cielo Wine Bar
2598 Sierra Creek Road, Agoura Hills, CA 91301
As you drive past this unassuming shopping center, one could easily miss Sip Malibu, an eclectic Wine Bar, situated in an old parking lot that is located next to a country mart where Harley Bikers make a stop during their cruise, for sandwiches or booze before they take off on the highway again.
Once you walk through the wooden door into Sip Malibu, you are transported on a time machine into another era. With 60's – 80's music playing, locals hanging out in the patio catching up, you are greeted by the friendly rocker/grungier-looking than usual Wine Sommelier dancing around behind the counter. It's as if you've been brought back to that other life as a Hippie, with their Psychedelic décor, music & ambiance. The eccentric Sommelier introduces you to their funky "Woodstock Collection" with wines named "White Rabbit Chardonnay" or "Purple Haze. If the song playing matches the wine you're sipping, you get the bottle half off. Such a great deal – and it makes you want to stay just a bit longer!
The wines are sourced from vineyards in both Malibu and the Napa Valley.
Sheraton Agoura Hills Hotel
30100 Agoura Rd, Agoura Hills, CA 91301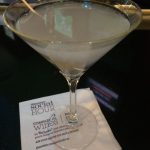 This Sheraton property is centrally located just a minute off the 405 exit.
It is a great place to stay; with the softest bed sheets ever and a fun place for happy hour while watching the game or just a place to relax after work.

Follow Conejo Valley
Facebook: /VisitConejoValley
Twitter: @VisitConejo
Hashtags: #VisitConejo #VisitConejoValley