On April 1st, 2012 I set out on my first road trip from Northern Indiana to Southern California. By November 2014 I had added four more similar trips, each time taking a different route. It's easy to say that the journey is better than the destination, but the reality is, the longer the road trip, the greater the monotony. Fortunately, there is relief that comes from finding great places to stop, stretch your legs, take some pictures, get something to eat, and absorb the local culture. Working specific locations into every trip is what makes them memorable stops.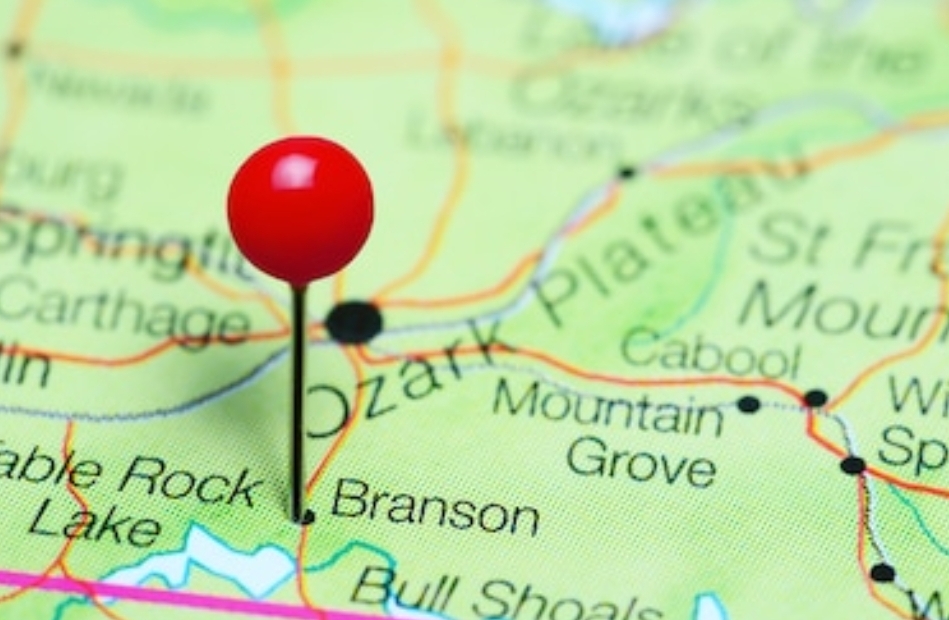 Branson
Eleven hours is a long time to drive, but worth it because waiting at the end of that stretch, was Branson, MO. I had taken Southern Routes, Northern Routes, and central routes between Elkhart, IN and Southern California, but Branson was always a first and last memorable stop. Branson has a lot to offer in the way of family entertainment. There are shopping, dining, attractions, and of course the shows. But Branson also has a nightlife scene that isn't advertised in brochures at roadside Welcome Centers or plastered on the many billboards that dot Interstate 44.
Waxy O'Shea's at The Branson Landing is most often my first stop when I get into town. There is often a talented local band playing, usually with a sound that blends bluegrass with classic rock and roll. Waxy O'Shea's is the only Irish Pub in Branson, and their authenticity is evident in the food.  Scotch Eggs are a specialty here, but my favorite is the calamari steak strips served with sweet chili sauce.
After a meal at Waxy's, I like to walk around Branson Landing. There are plenty of popular retail shops at The Landing but, more often than not, they are all closed by the time I arrive. Fortunately, the fountain light show at the center of the complex continues well into the night. Watching the bright, multicolored streams of water dance in front of the river that runs along the back of Branson Landing is a peaceful way to unwind from the long drive that led me there.
I usually spend the next morning driving up and down the strip, looking for photo-ops, before heading out on the next leg of my road trip. The best word to describe the strip is fun. There are countless attractions and shows, but even if you are driving through you can't help but feel like you are having a good time.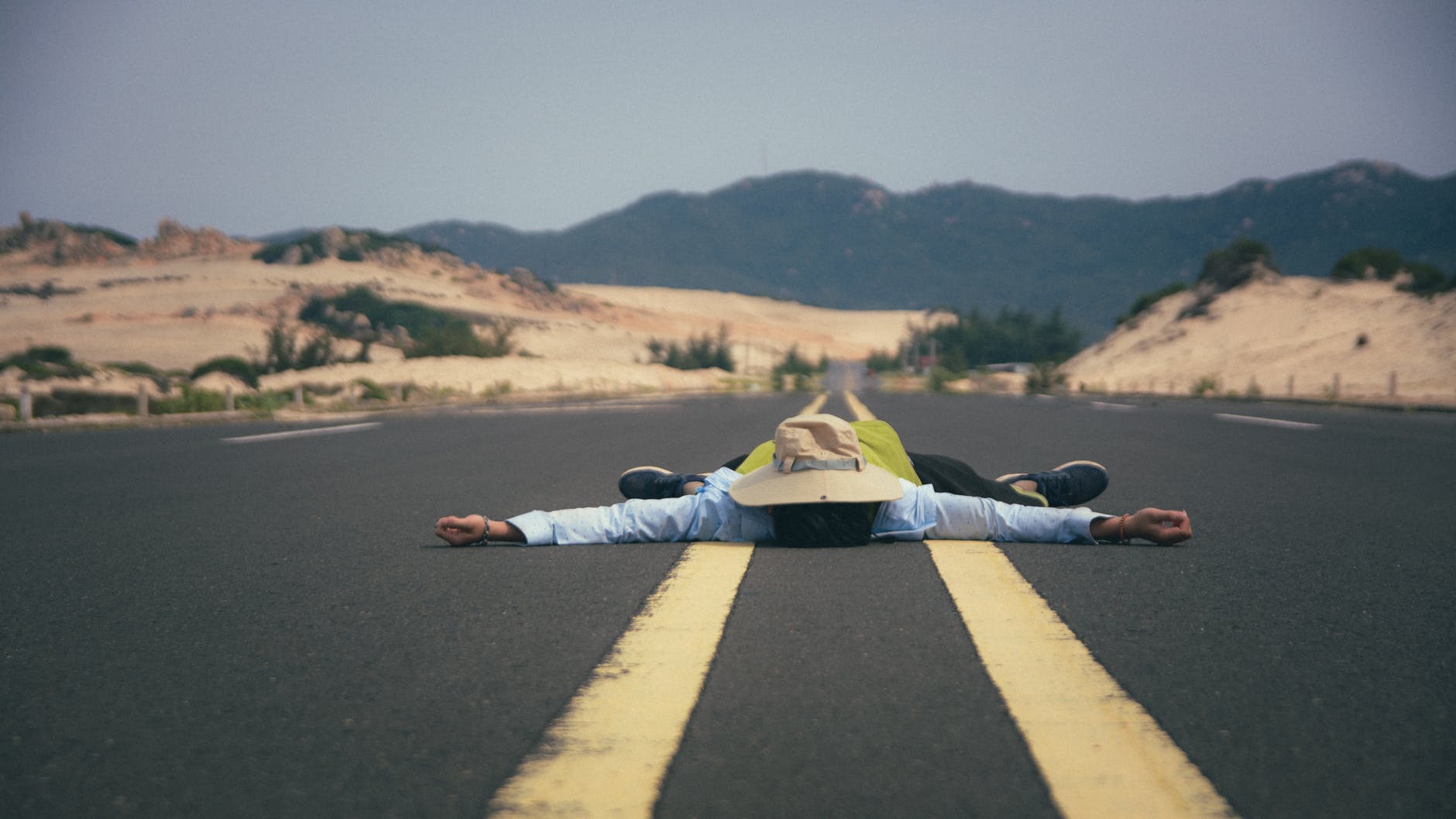 Desert Crossover
There are roughly 700 miles between Branson, MO and my next memorable stop. This one isn't a city or an attraction, and it is less a "stop" than it is a significant break in the journey. With no disrespect to these states, the most extended, most tedious leg of my cross-country road trip is through Oklahoma, the Texas panhandle, and the Easternmost of New Mexico. While these areas surely have tourism value, for just passing through they offer nothing but anticipation to get to the other side. My relief comes at the 11th hour, shortly after crossing the Texas/New Mexico Border. The green grass and trees that I had been staring at for so long are replaced by light brown sand and mesas in the distance.
Having grown up in the flat, barren wastelands of Northern Indiana, I had never seen a desert in person. Movies set in romanticised versions of deserts were as close as I had ever come, and I watched those films repeatedly with a fantasy of someday seeing one up close. It's easy to take any environment or atmosphere for granted when you spend enough time in it, but to this day I still get giddy when I hit a desert crossover.
If you're planning your own East to West road trip, Roswell, NM is not likely to show up as a point on your route. The deviation, however, is well worth the extra miles, especially for those with interest in either the supernatural or the just plain silly. Even die-hard skeptics can find something enjoyable here. There are wineries, art and history museums, theatres, parks, and restaurants; but let's be honest… Chances are you came for the aliens.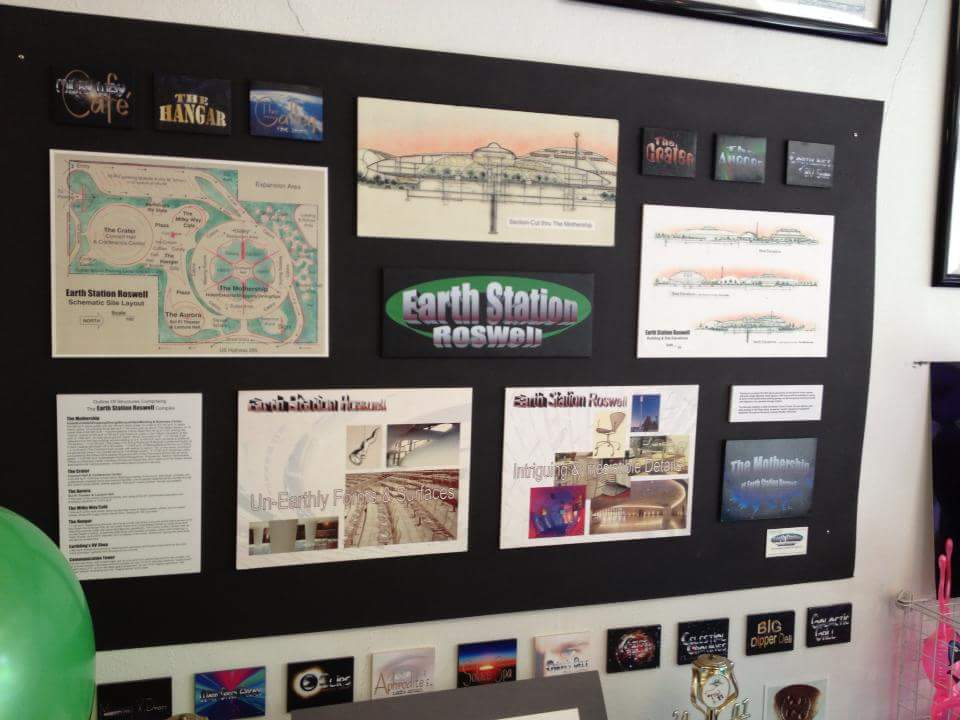 Roswell is a small town with a fascinating story. As it goes, in 1947 a UFO crashed outside of the city, sparking nationwide intrigue in alien visitation. That event has shaped the culture and aesthetics of this town in distinct ways. Street lamps are made to look like alien heads. Mom and Pop shops, as well as big-box retailers, have the theme incorporated into their signage. Murals depicting scenes of alien visitation are painted on walls throughout the town, and even the McDonald's in Roswell looks like a brightly-lit, retro UFO.
There is a nostalgic feeling to the downtown area, with many homages to 1950's architecture and style and a genuine sense of community and small-town comradery among the residents. I remember purchasing some wood at a major hardware chain store on my first visit, to use as a surface under the big plastic box attached to the hitch of my Jeep. The young man who helped me carry it to my car offered, unsolicited, to cut it and install it for me. When he finished, I practically had to force him to take a tip. This is how I see Roswell, NM and why I always go out of my way to visit.
Bisbee
After a few morning hours of rest and recreation in Roswell, I push on West toward another slight deviation from the fastest route. I take Interstate 10 through the White Sands Missile Range, then Las Cruces. The desert scenery often changes on this drive, between mesas, mountains, and flat sand. Shortly before reaching the New Mexico/Arizona Border I veer South, on Highway 80, toward Bisbee, AZ.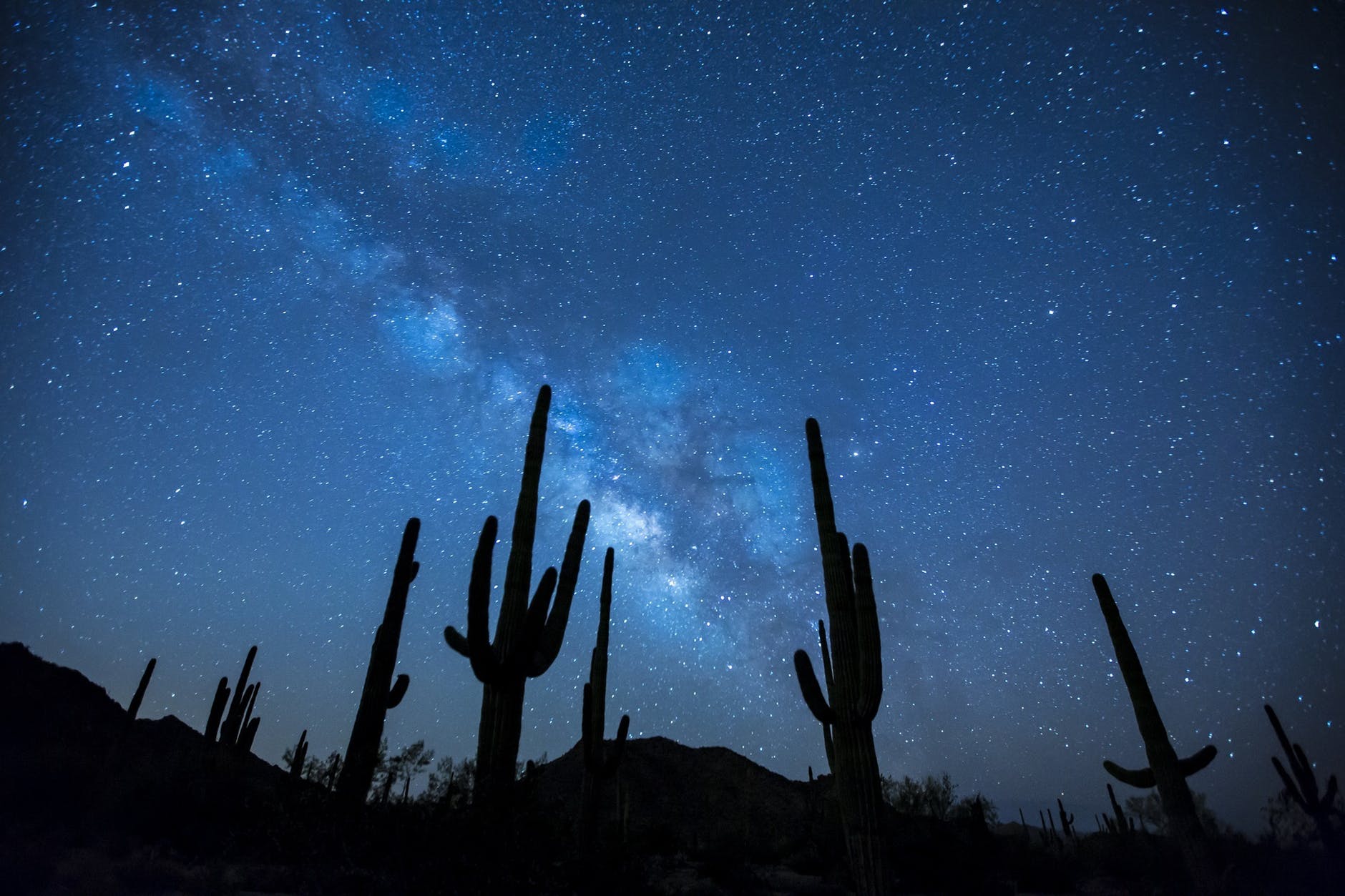 A small town on the U.S./Mexico border and a somewhat discrete cultural oasis, Bisbee has become a haven for artists and eccentrics since its origin as a copper mining camp. I welcome the fact that the here the locals aren't overwhelmingly friendly. They tolerate visitors, but they don't tolerate outsiders. Residents are proud of their community and protective of its overlooked status, fighting to keep it that way because they fear (and rightly so) being inundated with tourists destroying their beloved home. That's not to say that there aren't plenty of activities for visitors to enjoy, however.
The Copper Queen Mine is, arguably, Bisbee's most famous attraction. Tours showcase the town's history in mining the various minerals that Bisbee was once known for. There are several art galleries, a couple of museums, and quaint shops with only in Bisbee type items for sale. I like to have a light lunch in Brewery Gulch, then walk around the town admiring the murals, hillside homes, and the cacti. By the time I've had enough of Bisbee, or Bisbee has had enough of me, the sun has set, and I'm ready to head to my hotel in Tucson.
This article is Part 1 in an ongoing series.