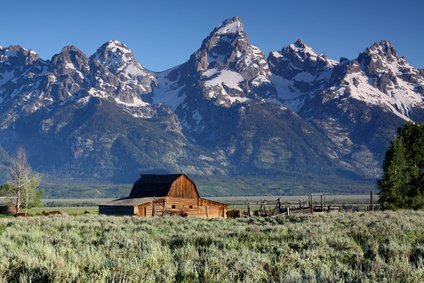 Some couples are as different as night and day. That's the way it was with my husband Bill and myself. There were a legion of differences, but probably the biggest was that I considered myself the artist and the only one of us that had any truly creative spirit. I would consider the things I did as a crafting of ideas with the fine and incisive beam of a laser mind and would think of Bill (who had worked as a general contractor in the construction industry for years) as more of a 'hit the nail with a sledgehammer' type guy. I was the performer of ethereal mental feats and him a tinkerer with tools. I admit I had always looked down on him a bit in regards to this, somehow seeing myself as being on some "higher creative plane' This silly viewpoint drastically changed during one very trying and frightening incident, one in which we may well have ended up dead. It got me to admire him, and his ingenious use of the simplest of tools, more than if I'd discovered he'd painted the ceiling of the Sistine Chapel with his own two hands.
Growing up as a city girl, but ever a fan of literature about adventures off the beaten path, I was glad that Bill would take every opportunity possible to go hiking or camping in out of the way places. To him, an ideal weekend was one in the woods without seeing another human being the entire time. This love prompted him to purchase an ATV called an Argo which you sat in like a jeep but which could go where no jeep could.
In counterpoint to Bills love of the wild was his preparedness for anything. Both our vehicles, plus the Argo had packs with survival gear stashed in back (we may be the only people to ever go into a sunny California desert for a day trip with arctic type cold weather gear) and even more importantly, a plethora of vehicle parts and tools so that in the event of a breakdown in some out of the way place, he'd have the wherewithal at hand to fix it. Once, when even going on a camping trip to a well-established camp site not too far from our home in Los Angeles, just for an overnight getaway, I commented on how ridiculous it was for him to pack a truck with what looked like a safari's worth of food, tools and other assorted gear. He looked at me disdainfully and said "Haven't you ever heard of the Donner Party?" The Donner party was a group of American pioneers traveling by wagon train through the Sierra Nevada mountains in 1846. They ended up trapped in the mountains for months in the dead of winter, unable to progress any further through the snow. Almost half the party died of starvation and sickness, with, in some cases, the survivors eating the dead bodies. I was well familiar with the story, but on this particular occasion, we were going to be only a half hour from a busy, well traveled road, we weren't in the mountains, it wasn't winter, and we weren't on a wagon train. I didn't quite see the point, but I knew the futility of arguing it further. Although we never did have any problems, in over 20 years of marriage, Bill never varied from his cautious routines, except once.
We were in Wyoming, the least populated of all the American states, and decided to take the Argo up to some, isolated, out of the way placeBill had chosen for a day trip. This would involve a climb way up high into the mountains and off the beaten path, accessible only with a good ATV or by horseback. It was also late in the year and it would be unlikely that, horseback or otherwise, anyone would pass that way again until the following spring. The entire area would soon be buried under snow. As usual, Bill had survival packs with food and gear in the back, but for the first and only time, didn't load up his tools. The Argo was pretty new at that time, ran like a dream, and for some reason, so unlike his usual cautious self, he just didn't anticipate any problem. Naturally, as it was the ONLY time he had ever gone anyplace off-road without tools, it was the one and only time we had a breakdown, and of course it would be in the middle nowhere.
We were slowly climbing up some rocky, rutted trail so steep, the only consolation I had to my fear of it was that, due to the Argos 8 wheels and the way it was built, it tended not to back-flip like other ATVs might if they went up something too steep, but just to slew sideways. Much to my relief, we finally hit a short patch of relatively level land when the Argo made a really ominous, scary sound. It was the sound of silence. It stopped.
Bill threw open the hood to see if he could figure out what was wrong as I stood around taking in the scenery. Suddenly, I heard him yelling and cursing furiously, so loudly that even the birds stopped singing. He had figured out what was wrong, but had no tools with which to fix it and was screaming something about how he had nothing to work with but rocks. The cursing and angry, frustrated yelling went on for about 10 minutes. This breakdown of our vehicle was more than just an inconvenience, as temperatures would plummet at night, and while we had cold weather gear and some food, it was unlikely anyone else would be coming by that way to help us out of there. We were stranded and I looked at the reality that we may ultimately end up dead on that mountain and buried under the soon to come snows. I had on the previous day told a friend about the general area we had been planning to visit, and the one slim hope I had was that when she didn't hear from me again days later, she might realize we were lost or in some other kind of trouble and contact a search and rescue station.
Bill meantime had formulated a plan. The only realistic way he could see to get help and get us both out of there was to walk out, back down the mountain.
At that time, I was still recovering somewhat from an earlier knee surgery and couldn't walk very fast, and certainly wouldn't be able to keep up with Bill. He reasoned that, since he could walk at least twice as fast as me, if he went it alone, he might be able to make it back to civilization in a few days, or at least into cell phone range, where he could call for help. He would leave me with one of the survival packs in the meantime, which contained a tent and other supplies.
He would also leave me with a powerful gun, as there were bears and other wild animals in the area. He told me that as long as I kept pulling the trigger, this particular type of gun would keep firing as long as there were bullets in it, without having to re-cock it each time. He also said that, powerful though the gun was, bears were big, strong animals, and that if such an encounter did occur, I needed to make sure I shot it as many times as possible in the center chest, so to not start pulling the trigger and firing until the bear reared up right in front of me. I pondered that image briefly and then told him to hang onto the gun. I was going with him and I assured him I'd walk really fast so he wouldn't get slowed down. By this point, the scenes of wild pristine beauty and isolation which had always left me with feelings of such sweet yearning when I read about them in books, had lost all their charm. You would be amazed at just how fast they do when you're in a situation like that. The wilderness only seemed darkly ugly, nauseatingly sinister and forbidding now. Now I knew what the Donner party must have felt like when they realized they weren't going to get out of those mountains.
While I can expound on all the various thoughts and fears that went through my mind that day, to make a long story short, Bill went back to the Argo and studied the problem for awhile, got an idea, and with no more than a Swiss Army knife he always kept in his pocket, somehow miraculously managed to fix the Argo with it and get it running, virtually saving our lives. I thought he would then turn it around and head back home, but instead, satisfied with the ingenious repair he made, carried on with the trip, getting us to where he had meant to go. We ended up having a wonderful day in the pristine Wyoming wilderness. I could even smell bear at one point, but I think the creature was actually quite a distance away, the smell just carrying on the breeze. At the end of the day, we made the long trip back in the Argo without incident, thanks to what Bill had done.
Now THAT is an artist and someone who took life and wrote his own fate through it with ingenuity, creativity and determination. The many books about far off and wild places I read through childhood still do inspire me, but I now have a much deeper understanding of what the underpinnings of art really are, whether in a book or carved into life itself. And tools? Well, needless to say, it all comes down to not the tools themselves, but the person who wields them.