Los Angeles is like few cities in the world. The mere name instantly conjures up more world-famous sights than I can name – the Hollywood sign, the Walk of Fame, the Getty Center and Museum, the California Science Center, Malibu, Pacific Coast Highway, Sunset Boulevard, Santa Monica and its pier, the boardwalk at Venice Beach, Universal Studios, Rodeo Drive, the Griffith Observatory, the Disney Concert Hall, Huntington Library and Gardens, and on and on and on. And while every one of these destinations is worth its own article, I have my own opinion of the greatest spot in Los Angeles. It's neither touristy nor ritzy, though it is a local favorite. And if you've ever flown into LAX, you probably passed right by it without even knowing it. It is the In-n-Out burger right by the airport, on the corner of Lincoln Highway and Sepulveda Blvd.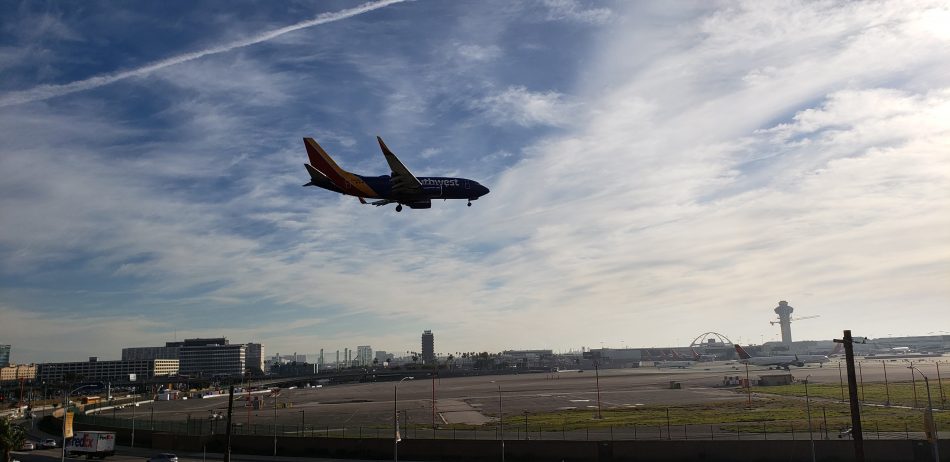 Hang on now. Before you dismiss me as one of those irrational, lunatic In-n-Out cult worshippers (full disclosure: I am one), allow me to elucidate further:
If you're into burgers, say no more. In-n-Out is the California favorite with a cult-like following.
If you're into plane spotting, this is one of the best places to do it. Massive, giant, humongous machines come in for the landing so low overhead that you almost feel like you can jump up and touch them.
Now I get that not everyone enjoys the infernal roar of jet engines nor is everyone in love with burgers or In-n-Out. But combine those two and you get a unique experience unlikely to be found anywhere else! And, of course, there are lots of palm trees by this In-n-Out also. What could be more LA than that?!
In fact, whenever I return home via LAX, I make sure to get a window seat on the right-hand side of the plane. If I'm lucky, we'll land on the #1 runway. Call me weird but I love to look out the window for a brief bird's eye view of my fav fast food joint. And I ritually visit it immediately after leaving the airport. To make things easy, I deliberately park my car at The Parking Spot on Sepulveda, which is literally directly next to the In-n-Out. By luck, The Parking Spot provides free shuttle rides to and from the terminal, making both parking and eating extremely convenient. Welcome to California!
After downing my burger, fries and shake, I like to lay down on the grassy knoll of the Airplane Landing View Park and just watch them come in one after another. It feels like you can almost see the faces of the passengers staring down at you. I love the anticipation of seeing where the next plane comes from. LAX is the fifth busiest airport in the world and planes from virtually any destination are likely to fly over at any time. And despite huge jumbos and Airbus A380s rumbling in, their reverberations shaking the very ground beneath, I find the entire experience to be strangely soothing. The constant roar of jet engines on the nearby runway is almost the ultimate white noise machine – heck, I once even found myself dozing off!
By the way, a trip to In-n-Out entails a lot of calories. My protip: eat very little on days when you know you're going to eat there. Or leave some time to relax after and fall asleep under the flight path.