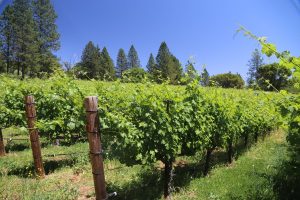 There's something to be said for having an affordable bottle of rosé on a Friday night – particularly one that is low in calories but still tasty – Blossom Hill is a good example. But to learn more about appreciating wine, the best thing to do is visit the country where it was made – because like olives in Greece, biltong in South Africa or surf and turf in California – it just tastes better!
Blossom Hill is made in California (and a bunch of other places including Italy, France and Britain), but the Sunshine State is a fantastic wine-growing region. If you want to experience classic Californian wine, Napa Valley in the San Francisco Bay Area is considered one of the oldest and best wine-producing regions in the state. Its history dates back to the nineteenth century and some of the 140 estates that began more than 200 years ago are still operating in the valley today.
Must-see wine estates in Napa Valley, California
So, how do you choose? Today there are over 500 wineries in Napa Valley and many are open for daily tasting and tours, although smaller estates are by appointment only. We've selected three of the wineries that are worth visiting if you're interested in an introduction to this beautiful area, but remember that there really is so much to choose from!
Pine Ridge Vineyards
This winery practises sustainable agriculture and has a responsible approach to vineyard management in order to produce a range of mostly red wines. The most remarkable characteristic of their vineyards is the soil, which comprises coarsely eroded loam, clay and bare rocks. Take a tour of the vineyards and production houses to see the wine being made!
Inglenook Chateau
Formerly the Niebaum-Coppola Estate Winery, owned by filmmaker Francis Ford Coppola, this winery is a combination of the estate's original vineyards, and it has a reputation for high standards and superior techniques – well worth the visit!
Sterling Vineyards
Time for something a little different, this vineyard is home to the only aerial tram in the valley and the views are spectacular. Tour the art gallery and winery while enjoying the delicious selection of wines on offer.
Keep reading to find out more about the amazing wineries available to visit in the Napa Valley.
Bio:
Duncan Marsh has been a travel blogger for three years. He focuses on visiting sunny destinations and has toured Europe, Africa and North America. One of his favourite pastimes is visiting wine vineyards – from Cape Town to California – and learning about the different methods of making wine. He doesn't mind drinking it, either!