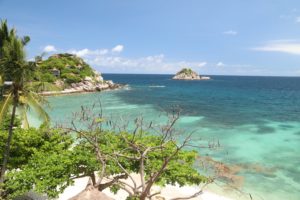 Did you go to a different country in 2022? If so, you helped to enhance the international travel statistics of 2022.
Tourism is steadily rising back to what it used to be before the pandemic. Europe is one of the most highly traveled countries for its easy transportation. The Dominican Republic was the most visited in 2022 because of its luxury resorts open all year because of its beautiful weather.
Play legal online slots in Switzerland if you ever decide to visit there during your travels. Where will your travels take you next?
Tourism is Back at 60% of Travel Before the Pandemic
According to the World Tourism Organization, international tourism that took place between January to July 2022 has returned to 60% of what it used to be before the pandemic started in 2020. This means that more people are becoming comfortable with international travel with lower COVID cases than a couple of years ago.
About 474 million people engaged in international travel during these six months in 2022 versus the 175 million individuals that did so between January 2021 to July 2021. While some countries continued to impose COVID-19 travel restrictions, 86 countries worldwide lifted these restrictions as of September 2022 for tourists to travel to their locations as they pleased.
Which Country Had the Most Tourism During January to July 2022?
In the first six months alone of 2022, about 309 million people visited Europe. Hence 65% of tourists that traveled internationally booked their trip somewhere in Europe. Just in July 2022 alone, tourists accounted for 85% of travel levels accounted for back in 2019.
Tourists come to Europe not only for the personal enjoyment of visiting historical monuments and beaches but also for business trips and studying abroad for college students. Besides traveling by airplane to get to Europe, many railways connect this country to other international destinations that make it easy for tourists to visit the area at any time.
Which Country Was Most Visited in 2022 Overall?
ForwardKeys reported that the Dominican Republic was the most visited country in 2022. The Dominican Republic boasts fun golf courses that are open all year because of the warm climate. The Caribbean's all-inclusive luxury resorts are other key tourist attractions that keep the tourists flowing into Puerto Plata, La Romona, Samana, and Punta Cana.
Whale watching is highly popular during February and March during humpback whales' migration and mating periods.
How Did Tourists Travel in 2022?
The UN World Tourism Organization reported that 900 million tourists total engaged in international travel in 2022. While it is still less than the 1.5 billion tourists that went on international trips in 2019, this is another indication that people are getting comfortable with travel again.
As of 2017, only 20% of the world's population has ever used an airplane for travel, which means that the air travel industry is expected to grow in the coming years. According to the Bureau of Transportation Statistics, about a steady 70 million Americans per month traveled to domestic and international destinations with some months being lower or higher than others. Hence, more than 840 million passengers flew by air alone from the United States.
Amtrak stated they transport at least 30 million people annually via train.
Chinese metro transportation statistics are as follows. They carried 49 billion bus or trolley bus passengers in 2021. About 27 billion commuted regularly via taxi while another 24 billion chose subway rail as their desired mode of transportation.
Where Are You Traveling Next?
Have you ever engaged in international travel? Where do you plan to travel next? Talk about your plans in the comments below to inspire others to explore the world!