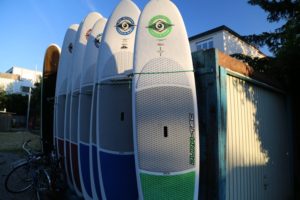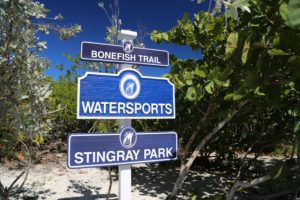 Some of my favorite activities while traveling are participating in a variety of water sports. Over the years I've often traveled to islands (especially in the Caribbean) where water sports are a part of the culture and often a part of people's daily lives. I've participated in the following water sports … and you can to 🙂
Stand up Paddle Board – my first introduction to stand up paddle boarding was a few years ago in Bermuda. During my visit, I stayed at the Hamilton Princess & Beach Club; while there I recall hearing about the possibility that this resort would eventually house Bermuda's first casino. Speaking of betting, in the meantime, check out this offer.
For most people Stand up Paddle Boarding is a fairly low impact sport – it is ideal in calm waters – either in protected bays or lakes. It is fun, great exercise and allows one to explore beyond just the beach. First time users can even do this – the boards are typically over sized and even those who have vertigo issues can often master the ability to stand up while paddling. I've even heard of people using stand-up paddle boards to go navigate class three and 4 rapids!
Jet Ski – I first experienced the thrill of jet skiing in the Bahamas. And I immediately wanted more. This is a step off the sand into the water high adrenaline inducing sport without any experience needed. Sit in the saddle, start the engine and pull back on the throttle to go. The jet skis turn remarkable well. I remember starting in a calm lagoon and quickly getting up to speed – going as fast as I could making s-wave patterns through the water.
This natural lagoon was ideal for racing – but our guide soon said we were ready for the open water. We cruised out of the lagoon into the open ocean – immediately our high speed racing came to a stop. The swell was really choppy and one needed to significantly slow down for the surf. But there were other things I quickly discovered – like being able to race up to the crest of the wave – catch some air and then slap the jet ski down on the other side. And after a day of water sports one can check out Casino777 offer.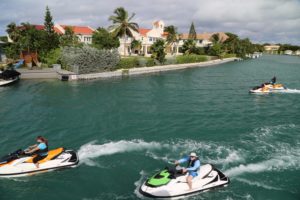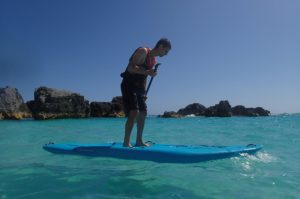 An unusual jet ski location which I took advantage of years later was the Chao Phraya River in Bangkok. I've long explored the banks of this river on foot and by boat but had no idea jet skiing it was even a remote possibility until I located a marina slightly up river from the main part of town – where they rented jet skis. There is nothing quite like being on this river on the back of a jet ski – passing by gleaming golden temples and eventually the core of the city with its tall skyscrapers, luxurious high-rise hotels and mega shopping malls lining the banks. And of course dodging all the traffic that is so common including large barges ferrying supplies from the ocean up river.
Wake Board. Wake boarding is really fun. I had never participated in this sport before until one early summer while spending some time in Zurich Switzerland. I was with friends and a professional wake boarder on Lake Zurich – the professional boarder said those who are used to water skiing can never stand up on their first attempt. I quickly proved him wrong – perhaps it was the extra energy I had from the several beers I consumed earlier – but as soon as the boat pulled away, I pulled up and hung on while surfing the wave directly behind the speed boat. After a few rides my balance improved and I looked around – the views were inspirational including the snow covered alps, the clarity of the late afternoon skies and the shoreline as we sped by. Those who master this sport, ultimately let go of the rope and simply ride the waves free style.
Water Ski. Of all the water sports I've participated in my life, this was the one I learned the earliest. I've learned over the years, its important to master any sport early on, but especially certain water sports which require finesse and balance. I first water skied in Lake Berryessa in California in my pre teen years. I remember it was difficult to get up once the rope jerked and the boat took off. It took me a number of times before I was able to successfully stand. But once I did, I didn't want the boat to stop! Learning a sport early on really sticks with you even much later in life. Today when I water ski, its like second nature to stand up once the powerboat begins moving.
My most recent water skiing adventures were in Anguilla – suiting up on the beach and swimming off shore from the Cap Juluca Resort to the speed boat and the awaiting water skis.
A couple of other higher impact water sports that I still want to participate in are Flyboard and Kite Surfing. Do you have any favorite water sports activities? Post comments below.