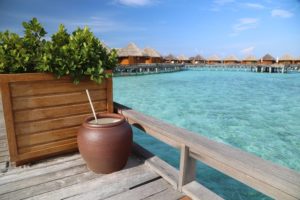 Family vacations offer an exceptional opportunity to make lifelong memories, establish friendships, and embark on thrilling activities together. Planning the ideal family vacation can be exciting and challenging as you strive to choose a destination with everything for everyone.
To make your life easier in your search for an exceptional family vacation, we have developed a list of seven exciting destinations that appeal to each family member's different interests and preferences. From beautiful beaches to exhilarating amusement parks, these attractions will surely entertain the entire family.
7 Fun Destinations for Your Next Getaway
Below are seven attractions that will surely entertain the whole family and help you make unforgettable memories with various activities. Besides, you deserve a break, and with Jet2Holidays deals, you can afford to take one.
1) Sydney, Australia
Sydney has an enthralling combination of historical sites, cultural variety, and natural beauty. Tour the Sydney Opera House with your family, climb the Sydney Harbour Bridge for panoramic views, or spend the day at the Taronga Zoo. Enjoy the sun at Bondi Beach, or catch a ferry to Manly Beach for a more easygoing vibe. Sydney's family-friendly attractions, friendly residents, and energetic atmosphere make it a wonderful place for a great vacation.
2) Cape Town, South Africa
Cape Town is a location that perfectly blends natural beauty and exhilarating activities, set between Table Mountain and the dazzling waters of the Atlantic Ocean. Spend the day at Boulders Beach to see the penguins or enjoy an exciting safari at the nearby Aquila Game Reserve. Lastly, you can't go to Cape Town without visiting Table Mountain. You can hike Table Mountain or take a cable car.
The city also has family-friendly attractions, such as the Two Oceans Aquarium and the Kirstenbosch National Botanical Garden, where children can learn about the region's beautiful flora and animals. Cape Town is a fantastic destination for an amazing family vacation due to its different experiences and breathtaking surroundings.
3) Bali, Indonesia
Bali is a paradise with something for everyone in the family. Bali offers many magnificent beaches, lush rice terraces, and vibrant cultural traditions. Relax on Kuta and Seminyak stunning beaches, explore ancient temples like Tanah Lot, or visit the Ubud Monkey Forest for a close-up experience with nature. Bali also includes family-friendly resorts with kid-friendly amenities, guaranteeing everyone has a good time in this enchantment.
4) Rome, Italy
Rome is the destination to visit if you want to introduce your family to history, art, and culture. Discover and get lost in the remnants of the Colosseum and the Roman Forum. Admire the masterpieces in the Vatican Museums, try to grant a wish at Trevi Fountain, or indulge in gelato while strolling through lovely streets and piazzas. Rome's rich history, delectable cuisine, and compelling ambience make it an exceptional family vacation destination.
5) Orlando, Florida, USA
Orlando, Florida, is an excellent choice for families looking for excitement and adventure. This city, home to prominent attractions such as Walt Disney World Resort, Universal Orlando Resort, and SeaWorld Orlando, provides a diverse selection of entertainment opportunities for children and adults. Experience Disney's enchantment, meet your favourite superheroes at Universal or learn about marine life at SeaWorld. Orlando provides an amazing family vacation with its warm weather and various attractions.
6) Phuket, Thailand
Phuket, Thailand, is a wonderful alternative for families trying to find the perfect balance of relaxation and excitement. This tropical paradise offers many activities for the entire family, boasting stunning beaches, crystal-clear oceans, and a thriving local culture. Swim, snorkel, and sunbathe on beautiful beaches like Patong and Karon, or discover the island's natural marvels by taking a boat ride to the gorgeous Phi Phi Islands. Phuket also has family-friendly resorts, making it an excellent choice for a memorable and relaxing vacation.
7) Tokyo, Japan
Tokyo provides families with a thrilling and culturally engaging experience with its unique blend of tradition and innovation. Visit historical landmarks such as the Imperial Palace and the Meiji Shrine to immerse yourself in Japanese culture. Explore the busy streets of Shibuya and Harajuku.
The streets of Shibuya and Harajuku are famous for their shopping and vibrant fashion scenes. Enjoy great sushi and other Japanese delights, and don't miss the opportunity to visit Disneyland Tokyo. Disneyland Tokyo has a beautiful location that delights both youngsters and adults.
Conclusion
Choosing the ideal destination for a family vacation is critical to creating unique experiences. The destinations mentioned above provide a varied selection of occasions that cater to the interests and preferences of each family member. If you're looking for adventure, leisure, cultural immersion, or a combination of the three, these seven destinations will deliver a fun-filled and unforgettable family vacation.
Begin planning your next excursion and go on a journey that will leave you with unforgettable memories for years.