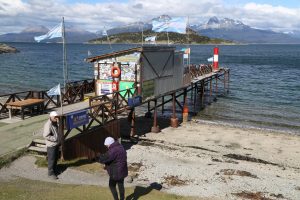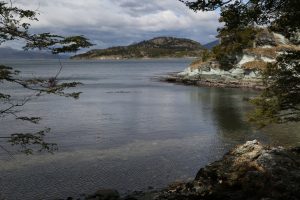 Although I have made it a relentless point in my life to take advantage of every free moment (and buck or two) I've had in my vertiginous existence to discover a new place in the world, nothing has impressed me more than Argentina. The idea of visiting this far-away country had been in the back of my head for a few years, but somehow I always ended up in another spot (usually a hidden beach in Mexico or the South China sea). That was until 2003, when one of my best friends suggested that we take a trip to South America. I had been to Pere and Brasil, and loved both places, but wished to concrete my desire to visit Argentina… the land of Evita, the romanticism and nostalgia of Tango, the birth-place of Borges, whose poems became part of my leisure time obsession, the night life, the European style, the alpine-like Patagonian villages, the imposing glaciers… With a more-than-convincing speech and a few Argentine friend's pictures to back it up, I was able to make Claire my accomplice!
We arrived in Buenos Aires where our local hosts were waiting for us in a comfy vehicle to take us to our hotel. From the moment we arrived, we were treated beautifully, with charm and great service. On our first night we decided to go watch Tango. At about 9:00pm we were sitting in a great place where we watched several passionate dancers move lightly on the dim lit stage, like floating feathers on an autumn day. The music was amazing and the show in general breath-taking. It was such an intense moment, really. Looking back, it's hard to forget the dancers faces and the feelings they triggered in me.
As days passed, I realized that everything I had imagined about this place was better and better. While in Buenos Aires, we took pleasant bike rides, had picnics in beautiful parks, visited museums and the Colon Theatre, went to excellent restaurants, enjoyed private parties in huge wooden decks overlooking the river… went to Palermo neighborhood and shopped til we dropped. We also had the opportunity to meet several locals from who we learnt a great deal about Argentina: it's ups and downs, the complexity of the political & economic downturns, the people's nostalgia of past better times, etc. We also realized that regardless of numerous adversities this country has faced, the quality of life here is second to none. Everyone has a right to an education -whether they can afford it or not— hospitals are literally free, for those that are less fortunate, and during difficult times, there is a true sense of solidarity among Argentineans.
Our days in Buenos Aires were just the beginning. Sooner than later our new friends at Curiocity (more than hosts) sent us off to Patagonia. As they were driving us to our hotel in Villa La Angostura, I couldn't help but thanking life for the wonders of nature. Curvy roads next to clear lakes, snow tipped volcanoes and a light blue- yellowish ski, were the complements of this un-des-cribable scenery. Many times I asked the driver to stop, so I could snap a shot or two, but the view from the lens was so small in relation to the magnificence of the landscape, that I decided to not take the picture on a few occasions, so that I wouldn't restrain the magnitude of the real thing in a limited square. That only happened to me once before in my life- on my trip to Mexico (at the Palenque ruins).
Every day in Patagonia was like a dream. We did trekking in the one and only "Bosque de Arrayanes", white water rafting (level three!), we rode horses under a full moon, had picnics next to the river, sailed in expansive lakes surrounded by the Andes mountains. At nights we'd go back to our hotel, relax, read a book and take a swim in the heated pool or a soothing massage. We got up early, had breakfast with a view, and began the dream all over again.
I hope to return someday.
Don't cry for me Argentina… (I'm crying for you!).
April