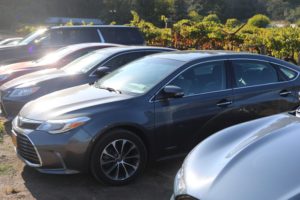 Vacationing is the perfect opportunity to explore new areas and make new memories. But without transportation, it's almost impossible to do so.
Whether you're visiting Las Vegas or Maui, you'll want to know that you've got the freedom to travel anywhere you like at any time. Car rental services, such as those offered by Frank's Friendly Cars Maui Car Rental, LLC, provide you with high-quality transportation so that you can enjoy your vacation as much as possible.
With a rental car, you can avoid the hassle of using public transport and you have the flexibility to fill your days with fun activities. It's important to find the best car rental company in your vacation destination to ensure you get a great vehicle that meets your needs.
What to Look Out for in a Car Rental Service
Below, we've discussed three important things that make a car rental service great. Keep these things in mind when you're searching for your next holiday, whether you're vacationing with a large family or by yourself.
1. Variety of Cars
The best car rental companies offer a selection of different vehicles for you to choose from. You'll want to find the best car for all of your vacation needs, so it's important to have a variety of options.
You might require a large vehicle to transport your whole family during your vacation. Or maybe you'd prefer an easy-to-drive, fuel-efficient car to get you from A to B without spending a fortune on fuel.
Even if a car rental service specializes in a certain model of vehicle, it should still offer a selection of different models and features. For example, if you want a car with tinted windows or a built-in satnav, the options should be available to you.
2. Professionalism
When you're paying money to rent a vehicle, you want to know that the rental company is trustworthy and credible. Search for a professional service that has a great reputation in the area.
You can determine a company's professionalism by reading through its website and taking a look at customer reviews on third-party websites. If you want further confirmation, get in touch with the company directly over the phone or via email.
3. Reasonable Prices
Renting a car can be expensive, especially if you're renting a brand-new vehicle. Different companies will have different price ranges for their rental cars, depending on their location and also the types of vehicles that they offer.
When you're searching for the best rental company for your next vacation, make sure to get quotes from multiple different companies to determine which is the most affordable option.
To save as much money as possible while you're away on vacation, consider renting used cars instead of brand-new vehicles. Make sure to search for the cheapest fuel provider in the area too, as you will be responsible for filling up the car during your vacation.