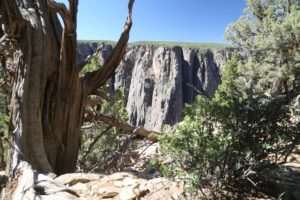 You love your home, but if you're like most people across the country and the world, the walls are closing in around you — at least, that's what it feels like. With a vaccination plan in full swing and infection rates on the decline, it might be time to plan that vacation you've been dreaming about since the summer of 2020. While it might not be time to hit the road just yet, if you want to vacation before the end of the year, the time to plan is now.
But choosing where to go is only part of the essential planning that has to take place, you also have to think about what (and who) you're going to leave behind and be sure everything is well taken care of.
Ready Your Home
Getting your home ready for vacation is something you need to do as your departure arrives, but you can make a list of things to do now, so you don't have to worry about it later. You want to make sure your refrigerator is clean, so you don't come home to spoiled food and plan to leave a light on to give the appearance that someone is home. You also want to make sure to set your plants up for automatic watering while you're gone.
You don't want to waste energy while on your trip, so adjust your thermostat to a degree where it won't kick on, as long as you're not leaving any pets behind. Lastly, contact the postal service and have them hold your mail. That way, your mailbox won't overflow, and it will all be waiting for you when you get back.
Of course, you could hire someone to house sit while you're on vacation, but be sure to choose someone who's bonded, insured, and vetted thoroughly. And if you have pets, plan for them too, whether you use a pet sitter at home or take them on the road with you.
Destination Planning
Once you know what you're going to do with your house, the fun begins because it's time to choose where you and your family will go. The pandemic has most people aching for a vacation, so when you pick a spot, book early and check their cancellation policy. The last thing you want to do is complete all your planning only to find out that you can't find a place to stay.
Make sure you call and find out how they're handling coronavirus concerns and what they do to keep their guests safe and comfortable.
If you're not comfortable choosing a place with a lot of indoor activities, maybe opt for a nature vacation this time around. We've all been cooped up too long, so sunshine and fresh air may be just what you need.
Vehicle Checks
Since you're likely traveling on your own rather than using transportation with others, it's important to check your vehicle, so it's ready for the journey. Take it to the shop for a tune-up, have the oil changed, and check the tires. You don't want to be stuck on the side of the road on the way to your destination.
It's also a good idea to plan where everyone will sit and where all your luggage will go, so you don't have to worry about it the morning of your trip. If you have a van, can you or should you remove some seats? If you have one of those Ford truck tool boxes, are you going to remove it or use it for packing? Figuring out how much each person can take on vacation can help them plan their packing while ensuring you can take everything you need.
Have a Plan B
If there's something we all learned throughout 2020, it's to plan for the unexpected. Even though there's a vaccination plan underway, that doesn't mean there won't be a hiccup along the way, and you don't want to find yourself disappointed and without a trip. Making an alternative plan for a staycation or a closer vacation can give you something in your back pocket in case your Plan A doesn't work out. Doing so can ensure that you enjoy your break from home no matter what happens.