I am everywhere
and I am nowhere
I am a spirit animal
I change my soul
with my intentions.
I am a traveler
And I am a lover
I flow with the winds
But am led by my internal compass.
I am most alive when I am on the road.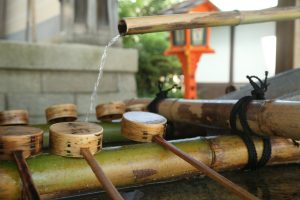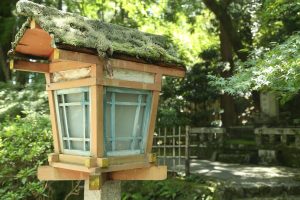 The thrill of always moving – never having more then a general plan, letting things unfold as they do, in the moment, is often how I travel. Its a great way to be open to unexpected experiences – letting each day unfold. And it is certainly a contrast to the normalcy and expected visual surroundings of my home base in California – a place I have explored in great depth over the years.
There is a sense of satisfaction about really knowing a part of the world – I've gotten to know three places extremely well, the Napa Valley, Los Angeles and Bangkok – to the point I am quite comfortable in any of those places. And places I am often in.
But for a change of pace, it is actually satisfying when I am exploring parts of the world I have never been to. Recently I was in Japan – a country I had very minimally explored over the years with a number of overnight stops only in Tokyo and Narita. This time I was in Kyoto and had 10 days to explore this part of the country.
I often use two resources to help plan in the moment trips while I am traveling – either those who I meet while traveling (often at a guesthouse) or through social media.
While in Japan on a wine focused trip I also had other free time. I came to Kyoto knowing it was a cool city – had plans to stay a couple of days but then found out how cool of a place it really is and ended up staying a week. The Gion neighborhood (geisha district) feels like being on a movie set at times – with picturesque alleyways, waterways, old Japanese wooden buildings and plenty of picture perfect postcard spaces. Perhaps sometimes one only associates Japanese cuisine with sushi and sashimi – however Kyoto has numerous restaurants focusing on meat – with specialties being Wagu and Kobe beef.
This is the city of temples – some within walking distance of the center of town including the must visit Yasaka Shrine.
Back to Kyoto – someone recommended to go out to Katsura River – about 40 minutes by train outside of central Kyoto. I spent most of the day out here – exiting the Arashiyama train stop; most of the nearby attractions are within walking distance. I visited several temples that dated back 800+ years including the very picturesque Horinji Temple which originally dates back to 713 AD. Soon I found myself along the banks of the Katsura River – I spotted small waterfalls coming down from the mountains and a few food vendors with tables perched right on the riverbank. Bucolic. I took a drink and watched wooden river boats float past. I then headed up stream and found a bend in the river with no one around – the water felt lovely, a soothing chill from the heat and humidity and sunshine of this warm day.
And before I forget, I will leave you with this: the Japanese toilets are the best in the world. No question here. Automated, often with spray buttons specifically for his and her, heated seats and numerous other fancy options. Even the cheap guesthouses I stayed in offered toilets with many of these features.