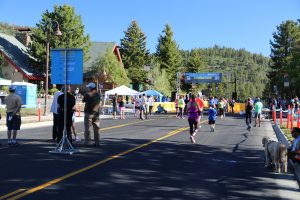 In the world of exercising, there is no perfect exercise and you can choose what suits you depending on your lifestyle, health, schedule, etc. There are different exercise types for different parts of the body and below, I will list out and explain the best full body workouts exercises that will affect every part of the body.
Walking/Jogging:
This exercise is one of the most popular exercise styles due to the ease of doing it. We virtually exercise every day. When you are taking a walk to the bus or train station, you are exercising. When you are walking around the grocery store, you are exercising. Walking long or short distances does not only burn calories and fat around your whole body but it helps with healthy heart pumps. With walking, you do not need any kind of equipment. All you need is whatever you are putting on and a pair of comfortable shoes.
On the other hand, jogging is a very good form of exercise that requires no tools as well. It is not as casual as walking in a store. You cannot decide to jog to the train station unless you are already running late or you decide to take a shower at your office. Jogging is more intense than walking and is mostly deliberate. Reason being that you cannot just walk into a shop and start jogging. It has more impact on the body. It makes the heart pump more blood and helps to burn calories. If you go for a weight loss program at the gym, most gym instructors will ask you to walk/jog/run on the tread mill because it warms up and sets the body for other exercises.
Squats: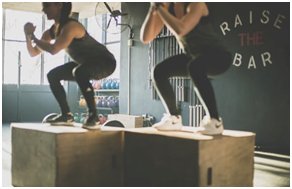 If you need an exercise that burn calories and tone your quadriceps, hamstrings, and gluteal, all at once, then you cannot go wrong with squats. I see it as a semi-intense exercise that helps t burn calories and strengthen the muscles. The way squat works is by spreading your legs apart while standing and bending low like you are comfortably sitting on chair, only that the chair is not underneath you. Sometimes, you can squat and maintain the position for a while or squat, gently get up, then squat again, repeatedly, until you begin to feel your legs and thing burn. Continuously doing this will help give you firmer muscles and tighten your glutes.
Planks: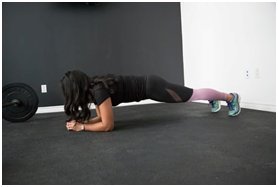 All forms of planking are good for the body and has great impact on the triceps, biceps, abdomen, thighs, etc. There is the full, half, inverted, side planks, etc. The basic rule about plank exercise id=s hat most of your weight will rest on your hands and legs. During plank, you can lie straight facing down or up. Rest on your elbows or hands, depending on your choice and start counting to your preferred duration. Then, rest for few seconds and repeat. You will feel your biceps, triceps, arms and thighs burn.
Swimming:
This exercise touches every part of your body and does not cause strain on the muscles unless you swim wrongly. Swimming is not stiff and is quite enjoyable. It does not cause pains or weakness to the body.
Push-ups: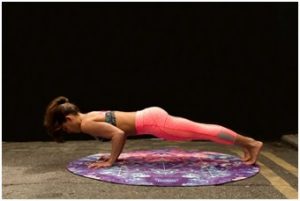 This exercise targets the triceps, core and chest. You can either do the full or half body pushups and they are very effective. Most workout newbies start with the half body pushup and work their way to full body pushup. Did you know that when you are doing pushup, you are actually lifting up 60% of your body? The good thing about this exercise is that it does not require any equipment and if you need something to lift, you may as well lift our own body weight.
All these exercises are great and most do not require and machine or equipment, However, you need to exercise the right way to avoid causing harm to your body. When exercises are done wrongly, you can cause a form of dislocation on any part of your body and that defeats the purpose of a workout. Also, you should back your workouts with eating right. No matter how many hours you work out, if you keep eating more calories than what you have burned, you will remain in a fixed state.
Liam Stone works with online translator, a company that helps to translate written words from one language to another. When he is not researching on new words and getting translations, he is writing well-crafted articles.