Queenstown should be at the top of your bucket list on your trip to New Zealand. Located in the South Island of the country, you'll find yourself surrounded by remarkable mountain peaks (coincidentally one of the ranges is called The Remarkables), turquoise lakes and native greenery.
Five days in Queenstown is the perfect amount of time to stay. We've chosen our nine best things to do in Queenstown, from walks to wineries and adventure activities.
Take a Gondola Ride up Bob's Peak
Take in the views of Queenstown without having to hike up a huge mountain! At the top, you can dine at the restaurant or cafe as well as having the option to ride the luge down. This is a great activity for both kids and adults alike.
A gondola ride will cost you $39 NZD for adults. For a dining experience or luge rides, this will come at an extra cost.
If a gondola ride doesn't interest you or you are a budget traveller, consider climbing Queenstown Hill as an alternative activity. It'll take you 90 minutes to reach the top and you'll have the chance to witness similar views of the town and surrounding lakes.
Go for a Short Drive to Arrowtown
Arrowtown is definitely one of our favourite places to visit. A cute and quaint old town is well known for its gold mining success – in fact, you can actually pan for gold here.
At only a 20-minute drive from Queenstown itself, visiting Arrowtown is a no-brainer. You can't beat Arrowtown in autumn. The orange leaves of the deciduous trees create the best backdrops for photography.
Be sure to visit the Chinese Settlement, old police camp cabin and Arrow River.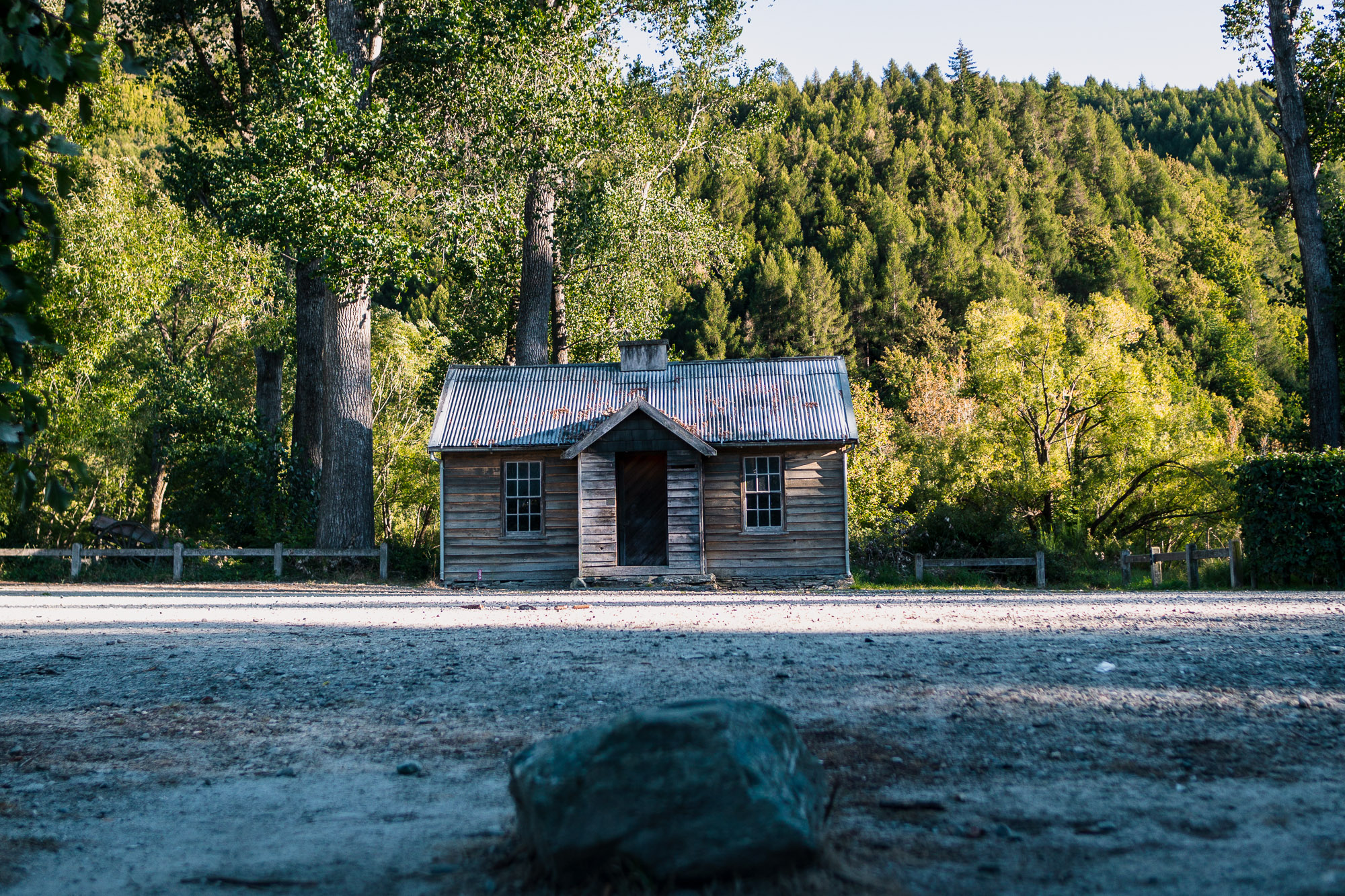 Visit the Wineries
The Otago region of New Zealand is renowned for its wines. There are many wineries in Queenstown so you're spoilt for choice. This is a great thing to do to break up your day of walking and sightseeing.
Most wineries offer free tastings or ask you to donate to a charity.
Our top picks are Chard Farm (our personal favourite), Amisfield and Akarua.
Watch the Sunset at Bennett's Bluff
Bennett's Bluff is one of the best lookouts in Queenstown. It is about 30 minutes from Queenstown on the way to Glenorchy, a neighbouring town.
If there's a place you want to catch the sunset, it's here. Many people choose to spend the day in Glenorchy, then on their way back to Queenstown, stop at Bennett's Bluff to take in these spectacular views.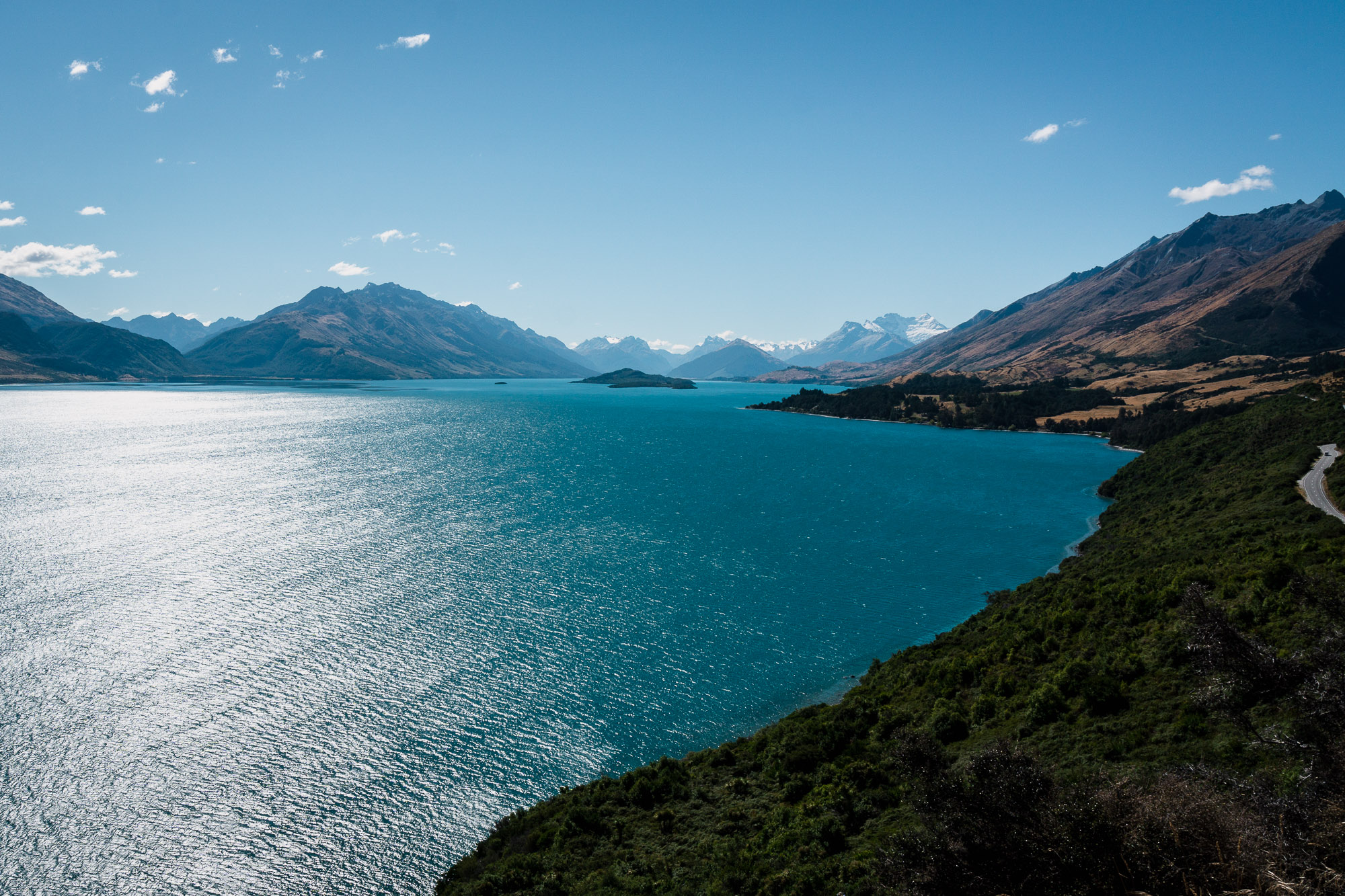 Grab a Bite at Ferg Burger
Ferg Burger is the most famous burger shop in New Zealand. These burgers are amazing and are truly one of the best things to do in Queenstown.
Burgers cost around $15 NZD and are sure to leave you stuffed! Grab a burger and head down to the waterfront. Sit on the grass and enjoy your burger as you listen to the buskers.
Insider tip: the lines to Ferg Burger are HUGE – we did warn you how famous they are here. Read their menu online, call to order then skip the lines when you pick up your burgers. This could save you up to 30 mins waiting!
Take a Dip at Onsen Hot Pools
Enjoy amazing views of the Shotover River canyon as you enjoy a dip in a hot tub. This is such a unique experience and a great way to immerse yourself in the beautiful scenery New Zealand has to offer as you have some well-needed relaxation.
This experience will cost you $101 NZD for two people. They also have spa and snack packages available at an extra cost.
The best time to visit Onsen is just before sunset after a day of walking and travelling. Watch the sunset as you relax in the spa. I can't think of a more perfect date idea for Queenstown.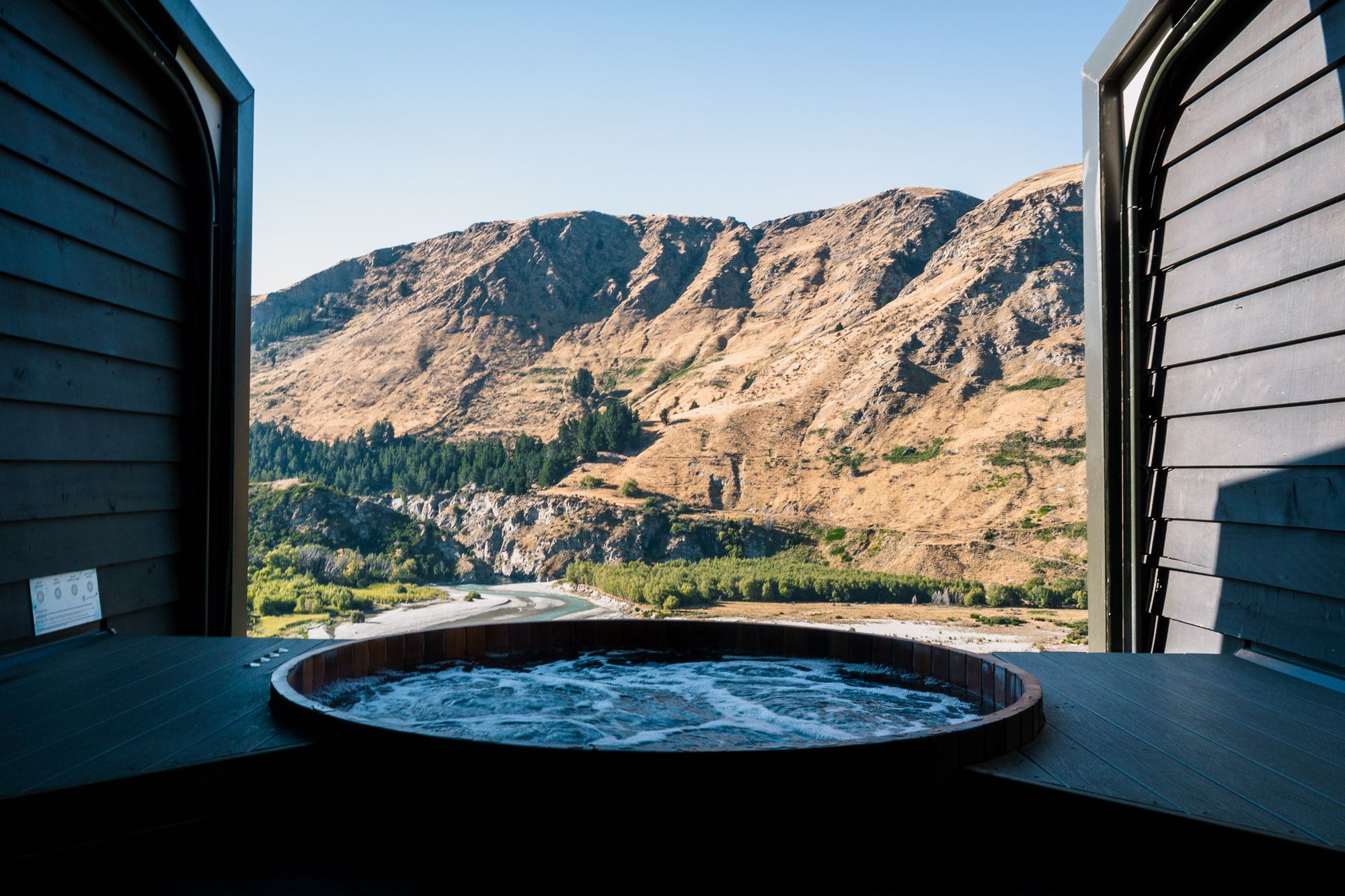 Bungy off the Kawarau River Bridge
This one isn't for the faint-hearted. AJ Hackett Bungy is situated across the beautiful turquoise waters of the Kawarau River in Gibbston Valley.
At $205 NZD for adults, this is the most expensive thing on our list. Nevertheless, this will no doubt be an adventure of a lifetime.
If bungy jumping 43m isn't quite your thing (not ours either), then not to worry! They've got a zip line ride too. It's also a great place to go just to watch the adventure junkies do their thing.
Watch the Sunrise at Lake Moke
Photographers, listen up! Lake Moke is our favourite place to catch the sunrise. The Lake is the shape of a horseshoe, giving it a unique appearance and a great photographic opportunity.
Come away with beautiful photographs of yellow tussock in the foreground and mountains as the backdrop reflected perfectly onto the lake.
Going during sunrise, you'll see the golden light draping over the tops of the mountains. This is definitely our top pick for sunrises to catch in Queenstown and is worth waking up early for!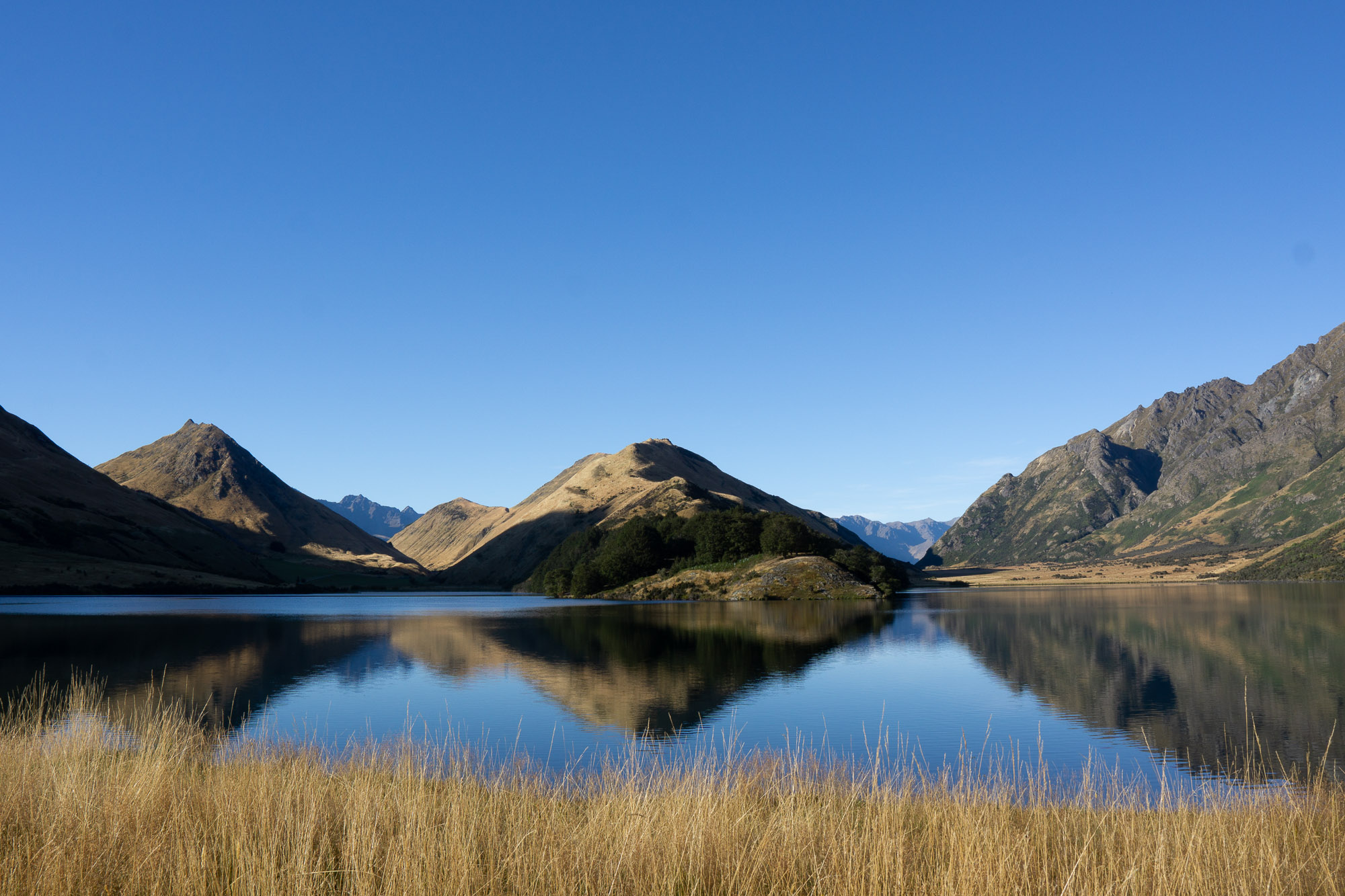 Stroll through the Queenstown Gardens
The Queenstown Gardens are only a few minutes from the middle of Queenstown town. This is a great place to feed the ducks, walk along the shore and watch the sunset.
You can even hire a disc and play disc golf here.
We actually brought a bottle of wine to these gardens that we purchased following a wine tasting. We found a great place to sit with views of Lake Wakatipu as we enjoyed a picnic dinner and wine.