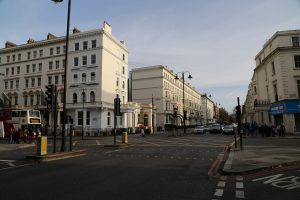 The United Kingdom is a great family travel destination with plenty of wonderful things to do and see for both kids and adults alike. It's not a difficult job to make a list of some wonderful family holiday ideas in the UK. Here are 5 of the most common yet highly rewarding UK family holiday ideas:
A Long Weekend in a Large Country House
If you live in a busy town with non-stop noise around you all the time, you and your family will definitely enjoy a long weekend in a large country house in the UK. These large country housed are equipped with wonderful amenities to ensure you and your family feel completely at home. You will find a traditional British touch in every part of these large farm houses. There are a number of luxury self-catered large country houses so you can choose from a great collection.
A Cottage by the Beach in Cornwall
Cornwall is a destination with some wonderful beaches and luxury resorts. Lazing on a Cornwall beach with your family can be a highly relaxing and fantastic experience and staying in a nearby cottage with all the luxury amanitas in it can be simply the perfect accommodation for your family. You and your family will surely the breathtaking natural beauty of Cornwall.
Exploring the UK in a Campervan
With plenty of campervan operators available in all parts of the UK, you can choose to hire one and start exploring different parts of the UK at your own leisure, your kids will definitely love it. Discovering wonderful landscapes, new cultures, events and tasting delectable British foods while traveling on a campervan will allow you and your family see the true colors of the UK.
A City Break In London
London is a great city with plenty to do with families. Taking your young children to some of the iconic attractions such as the London Eye, Big Ben, Stonehenge, the British museum (along with other museums and galleries in London) and Saint Paul's Cathedral can be the best gift you can give them. With so many live events running all the time in different parts of this great city, you can take your family to some of the most renowned ones as part of the city break. Tasting some delectable foods in some delightful London rooftop restaurants can be highly satisfying at the end of the whole day's city tour.
A Castle Hotel in UK
The United Kingdom boasts a limitless number of fairytale style castles and recently, plenty of these castles have turned into luxury hotels. You can stay in one or more of these castles and enjoy the Royal British lifestyle. Sitting on the balcony of your castle hotel and sipping a cup of coffee on a moonlit night with amazingly beautiful lighting all around the castles can be one of the most beautiful experiences you can have with your beloved family.