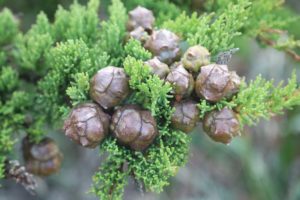 Maine may be known as "vacationland," but to its 1.3 million residents, every season has something to offer. Provided you have a good windbreaker, even late fall can be a great time for you and your family to take your beach cruiser ebikes and glimpse some of the Northeast's most spectacularly colored foliage. Maine is a pretty big place, but a few of its bike trails particularly stand out and can't be missed.
Visiting Maine in the Fall
If fall foliage and fall vibes are your thing, the best time to visit Maine is from late September to mid-October. As conditions in the north are usually colder than on the coast, foliage season ends early in the north and extends toward late October in populated areas like Portland.
Where to Bike Ride to See Fall Foliage
Maine is strewn with excellent bike paths. As the state is relatively unpopulated in areas, however, the main obstacle to finding good ones is a lack of development in many places. Sticking to tried and true paths ensures that you won't be left riding your cruiser down a rocky dirt path.
Acadia National Park
Acadia is perhaps Maine's premier biking location. With over 45 miles of bikeable "carriage" trails, Acadia offers multiple routes for viewing some of the most scenic mountain territory in the country. Be sure to check out the famed Jordan Pond house for lunch and bring your best bike for beach sand. If you want an especially tough ride, opt for Cadillac Mountain's summit road. If you prefer a relaxing trek, start at the park loop and ride down Ocean Drive to the sand beach.
Moosehead Lake
If mountain biking is your forte, Moosehead Lake is a biker's paradise. The lake itself encompasses a massive area, much of which is laden with trails and paths. If you prefer a more settled ride, there are over 20 miles of carriage roads and flat trails from which to view the spectacular surrounding wilderness.
Back Cove Trail
If you plan to stay in Portland for your visit, Back Cove trail is your best option for spectacular views of the city skyline and bay. The trail passes Edward Payson City Park and features multiple points from which to connect to other bike paths. There are plenty of food and drink options on the way, so there's no need to pack a lunch.
Loon Echo Trek
Bridgton, Maine's Loon Echo Trek is a popular and scenic planned route that benefits a conservation land trust for the admirable goal of preserving local native wildlife habitats. The trek features distance options from 25 miles to 100 miles through some of Western Maine's most picturesque scenery.
Fall foliage in Maine is something everyone should see in their lifetime. Whether you plan to take a brief trip or intend to scope out a new home before moving, riding Maine's many bike trails is a great way to spend a vacation. Before heading out make sure you are well equipped with your bike of choice, be it the best women's comfort bike or the fastest men's hybrid bike you can find.