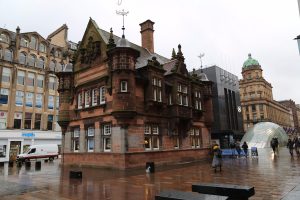 September is one of the best times of year for a getaway. It's often cheaper for flights and accommodation and less crowded than the peak summer months, making it an ideal opportunity to enjoy some peace and quiet and explore new destinations before the busy Christmas period begins.
But, where do you visit in September? With most popular beach vacation destinations now getting colder weather and most tourist attractions and activities starting to close down for the winter months, your usual European destination choices might be out of the question. But thankfully, there are plenty of alternatives across the world that are worth considering. These include:
Maldives
While July and August are the months of monsoon season in the Maldives, the rains begin to clear during September. Although there may still be some rainfall, this tends to be infrequent and temperatures will be in the high twenties, making for a sunny, tropical and balmy environment perfect for an Autumn beach vacation. As the weather during September is often less predictable compared to the rest of the year, now is the perfect time to take advantage of bargain prices when it comes to flights and accommodation.
Scotland
Are you looking for more of a countryside stay or a city break? Then Scotland could be the perfect destination for you. Enjoy the hustle and bustle in vibrant Scottish cities like Edinburgh and Glasgow, or spend your trip relaxing in the gorgeous rolling Scottish countryside. If busy cities aren't your thing, there are plenty of green, remote areas to visit in Scotland, including the stunning Isle of Skye, whose busy tourist season tends to start slowing down in September allowing you to revel in the beauty of the island without interruption. Explore popular beauty spots like the Fairie Pools and the idyllic village of Portree. For the best Scottish Experience, you can book all inclusive guided tours of Scotland to make sure you're not missing out on anything.
Russia
Russia might not be the first vacation destination that comes to mind, but it's a vibrant country with a rich and interesting history that's certainly worth exploring. If you're looking for a trip that's completely out of the ordinary and like nothing you've ever experienced before, then a visit to Russia is a great idea. Moscow is the largest city in Europe, and it's intoxicating mixture of lively modernity and ancient history means it's a big hit on many tours. A tour can be an ideal way to see all the main sights in this amazing country. Travel All Russia – leading Russian travel agency can help you book the most suitable Russian tour for you.
South Africa
For travelers looking for a safari adventure, South Africa is an ideal destination. The dry season in this country occurs from May through to September, generally offering some of the best possible conditions for a safari. The temperatures are mild with little to no rainfall, the risk of malaria is low, and you'll find animals gathered around watering holes, with some of the best chances of seeing some of the world's most amazing creatures up close. And, with no summer school break crowds, you can enjoy a peaceful view of the Big Five.
Morocco
If you're looking for a combination of enchanting culture and amazing weather, Morocco is an ideal destination to visit in September. In the summer, this country isn't often idea. It is ridiculously hot and you'll find that most restaurants are closed for Ramadan. But go in September; the temperatures have cooled and the cities are buzzing with markets, restaurants and tours.
When it comes to finding great destinations to visit in September, these are amongst the best. Which will you visit?