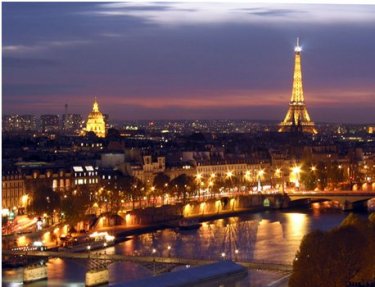 September is a month of transition. Summer and vacation are ending. People go back to school and back to work. The slow rhythm of the summer accelerates a bit again and cities are coming back to life. Despite the return of this routine September is an excellent month to travel. The peak holiday season is over and you avoid big tourist crowds.
Of course, a city like Paris doesn't really have downtime with fewer visitors, but the temperatures in September are definitely a little more "city traveller friendly" not hot anymore but warm enough to enjoy a day of sightseeing.
What is particularly recommended in the month of September when staying in Paris apartments is a cruise along the river Seine. Touring Paris on the Seine is a very romantic way to explore stunning monuments, historical buildings, ornate bridges, but also see hidden corners one can later explore by foot. Some of Paris' most outstanding monuments are located at the banks of the Seine such as the Louvre, Notre Dame and the city's icon the Eiffel Tower, but also the bridges that cross the river and the river banks are a sight for sore eyes and make a boat trip even more dreamy. Along the river there are 37 beautiful bridges among them the Paris' oldest standing bridge the Pont Neuf or the pedestrian bridge Passerelle des Arts close to the Louvre.
I can't think of a better Paris night than having dinner while gliding along the Seine passing the city's monuments illuminated at night. There is something so picturesque about rivers, especially in the City of Light and in this month it won't cool down too much. It is almost needless to mention that the French cuisine and the wine will probably taste even more delicious if possible, having such a scenic background for dinner. Photographers will love taking a boat trip on the Seine as they will be able to capture the best shots of the city.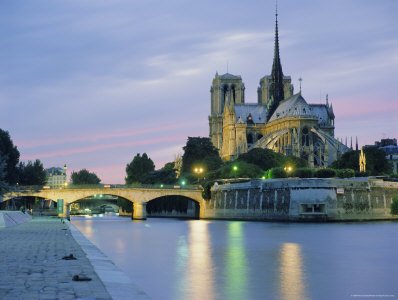 Make sure that you check out options on taking a Seine cruise when you are staying in apartments in Paris this month. Most of the boats leave from the Ile de la Cite.