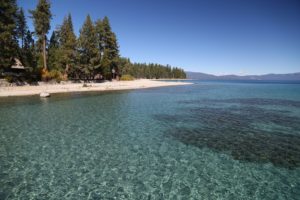 If California is on your mind for summer traveling, you're in for a real treat because this state has a lot to offer. California is full of miles of beaches, pristine forests, and many points of interest that you'll want to keep coming back to be able to take in everything. Since you're planning on going in the summer, you'll want to make a list of all the fun things you can do outdoors so you can enjoy the sun and beautiful skies.
Pismo Beach
Pismo Beach is located in the southern part of San Luis Obispo County and offers swimming, kayaking, wineries, and much more. If you're in the mood for some shopping, there's the Pismo Beach Premium Outlets which have over 40 premium retail outlets to enjoy.
There's also a variety of tours to enjoy, such as the Hearst Castle, biplane rides, hummer dune tours, wine country tours, and kayaking tours. You can also pamper yourself by focusing on your health and wellness. There are mineral springs, spas, and an athletic club so you can unwind and relax.
Chances are, you're going to likely be in the sun most of the day. When you unwind in your hotel room at the end of a long day, you can cool off with some alcohol freezie pops.
Sequoia National Park
If you love nature and everything it has to offer, you'll love Sequoia National Park. This national park is located in the southern part of Sierra Nevada. There are approximately 404,064 acres of mountainous terrain, and includes Mount Whitney, which is the highest point in the contiguous U.S.
The main attraction is getting to see the giant sequoia trees which grow to be anywhere from 164 to 279 feet tall. Other attractions in the Sequoia National Park include:
Several campgrounds to choose from
– Giant Forest Museum which provides the history of the forest
– Crescent Meadow which is a large meadow surrounded by sequoia trees
– Tokopah Falls
– Tunnel log which is a fallen tree that had a tunnel cut through it
– Sherman Tree Trail
– Moro Rock
The best time to visit this park is June through August because the weather is the most stable at this time.
Lake Tahoe
Lake Tahoe sits on the border of Nevada and California and goes as deep as 1,645 feet. There's a lot you can do here including hiking, biking trails, scuba diving, and parasailing. There's a lot of fun to be had at the lake itself, but there are also a lot of attractions and things to do surrounding the lake that includes:
– Beaches
– Golf resorts
– Shopping
– Nightlife
– Gaming
– Parks
– Bike shops
– Horseback riding
– Bowling
– Hang gliding
– Arcades
– Disc golf
Lake Tahoe is a great summer destination that you can easily spend your entire vacation enjoying, but it's also a great place that can be enjoyed every part of the year.
Paso Robles Wine Country
Paso Robles Wine Country is home to over 200 wineries, offering a diverse selection of wine so there's something for everyone to enjoy. There are plenty of restaurants, lodging options, tours and transportation, and trail rides to make it easy for visitors.
When it comes to lodging, there are vacation rentals, RV resorts, bed and breakfast, and inns, and then there are hotels and motels so there's something to meet every budget. Since this is a popular place to visit, it's necessary to book your lodging in advance to get that secured ahead of time.
San Diego
San Diego is packed full of things to do for all age groups. Just some of the things you may want to check out are:
– Balboa Park
– San Diego Zoo Safari Park
– The Cat Cafe
– La Jolla Sea Caves
– San Diego Art Institute
– Queen Califia's Magic Circle
– San Diego Botanic Garden
San Diego has many historic sites around the city including the Old Town San Diego State Historic Park and the Mission San Diego de Alcala.
If visiting California is on your bucket list, there's no time like now to start planning that trip so you can cross it off your list!