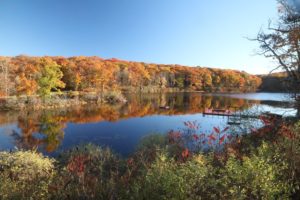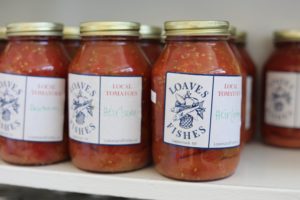 Traveling is one of the best things you can do because it allows you to visit different places and explore the world. It allows you to learn more about different cultures and what other areas have to offer. There might be certain attractions you want to travel to specifically, or you might just want to pick one location and explore as much of it as you can. Whatever is on your itinerary for your upcoming trip, you can make it extra memorable by bringing something back home from the travel destination.
Estate Jewelry
Estate jewelry is a type of jewelry that was previously owned by someone else. If you are someone that likes antique jewelry or is looking for something that not everyone has, you may want to find some cool shops along your travels that specialize in estate jewelry. You can also visit thrift shops around your travel destination to try and find something really neat. It helps to know a thing or two about spotting valuable pieces so you can avoid any fakes that you might come across. If you find a piece that you love and you're willing to take a chance on it you can always take it to a jeweler to have it tested.
Cultural Souvenirs
Cultural souvenirs can be a wonderful thing to bring back home because there's no doubt you'll think about your travel destination every time you look at it. Little trinkets that say the name of the place you visited are cute but they don't serve much purpose other than to use as decoration.
A cultural souvenir, such as "A Geek In Japan" is a book that explains a lot of the culture in Japan. To find some of the best cultural gifts, you can do some research to find out what is most popular in that location. If you travel to Sweden, you can pick up one of their famous Dala horses that are not only a decoration but serve as a national symbol. In a place like Spain, you can find an array of donkey figurines, colorful rugs, unique pottery, and fun masks.
Things You'll Use
It's normal to want to buy something from every place you travel to, not only as a reminder of your experience but also because you may come across things you don't normally see. It's a good idea to get into the habit of asking yourself if you'll use something before buying it. This not only helps your wallet, but it also helps you avoid bringing home extra things you'll never do anything with.
If you're someone that tries to travel as much as you can, something like a travel wallet document organizer may come in handy for keeping your important documents safe. Other useful options include an anti-theft day pack, a travel camera, a Kindle paperwhite, and a Garmin watch.
Locally-Made Gifts
Going into a souvenir shop and picking out a random object may be simple, but those are not very unique because they're often mass-produced. If you're looking for something a little more special to bring back home, you should opt for something made locally. A good place to start looking would be a neighborhood store. If you're not sure where to find one, you can search Google or ask someone. Handmade items are unique and something you'll cherish for years. Buying locally is also a good way to help local business owners.
Food
A fun part of traveling is eating new foods you've never tried before. It can be exciting to see items on the menu that you're not used to seeing. If you're feeling extra adventurous, you can sample some of the local foods. Foods served hot and dry or packaged items are usually safe for consumption. You may put yourself at risk if you try raw foods or any street foods. You can bring home some foods that your travel destination is known for, such as homemade pasta noodles from Italy.
The most important thing about traveling is taking your time to discover what that location has to offer. Gifts are a fun way to remember your experiences and display different cultures throughout your home.