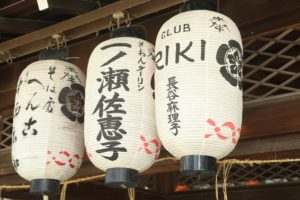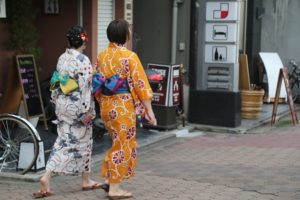 Is there someone in your life who is just absolutely obsessed with Japan? If so, you may find yourself scrambling to find a cool Japanese gift for their birthday or Christmas. You can start by checking out this list of gifts with a Japanese theme. That may help when it comes to choosing the perfect present. It doesn't matter if you're in search of something traditional, kawaii, or quirky, you'll find ideas right here.
A Geek in Japan
"A Geek in Japan" by Hector Garcia is an amazing book that's a sort of alternative guide to the culture of Japan. As you might expect from its name, it has to do more with geek culture such as video games, anime, and manga. That said, it also provides you with a sort of introduction to Japan's more traditional side, such as Zen Buddhism and the Japanese tea ceremony. It is a great book for anyone looking to learn about the myriad aspects of life in the culture.
Kawaii Subscription
If your friend likes quirky, a Kawaii Box subscription might fit the bill. The word means "cute" in Japanese, and the country is famous for it. The subscription is everything that's sweet and adorable. It might have Hello Kitty plushies or cute fashion accessories.
A Kawaii Box is one of those subscription services where someone gets a surprise each month with a selection of items from Japan. Each one is different, and they might include toys, stationery, candy, phone charms, stickers, or even beauty products. That makes an excellent gift because the recipient will get several gifts throughout the entire year.
Kit Kat Box
Believe it or not, Kit Kats are massively popular in Japan. For those not in the know, there are more than a hundred different flavors over there. Most of them are special editions that may only be available in a certain season or city. That makes them real collector's items or a very tasty treat.
A Kit Kat variety box will be a true treat for anyone in rapture with Japanese candy. It comes with 21 flavors that includes 12 regional flavors, like Matcha Green tea, strawberry cheesecake, and purple sweet potato.
Name Stamp
An Inkan or Hanko is a name stamp that's used in Japan as opposed to signatures. If you sign a contract or open a bank account, you would use this type of personalized rubber stamp.
Additionally, artists over there will use these instead of signing their name to their pieces. These are ordered straight from Japan. You might choose one in a cute image like a dog, or in a shape that's more traditional. It's a great gift for fans of Japanese culture as well as for anyone into scrapbooking or crafts.
Ikigai
Ikigai translated means the joy of having a life with purpose. That is a core concept in Japan and is thought to be one of the reasons Japanese people have a longer life expectancy. The book "Ikigai", was recently released and is already an international best seller. This would make a fantastic gift for anyone in awe of the Japanese culture as well as anyone who is interested in concepts such as this one.
T-Shirt
A cute Japanese-themed t-shirt will make any Japan fan ecstatic. You can find them with cartoon images of the most beloved Japanese things, from Godzilla to origami to the bullet train! If you can't think of anything else to give as a gift, this one covers all your bases.
What are your thoughts? Will you purchase anything you found on this list? Maybe you have some other ideas of good Japanese gist. Either way, your Japan fan will be thrilled if you cater to their interest.