Exploring a country by river offers an entirely new perspective to traveling. When the country in question is Thailand, and the river the Mekong, it makes for an unrivalled way to discover one of southeast Asia's prize gems. Grab your paddle, and lets river cruise.
Southeast Asia is far more than the beaches and lagoons you see in holiday brochures. Head inland, and you'll see a network of waterways linking communities, and making for some top notch scenery at the same time. River cruises across the world are proving to be more popular than ever, and now more and more tourists opting to discover the Mekong. Considering its vast size, it's best to split it into three distinct sections. First up, you've got Chiang Rai…
Chiang Rai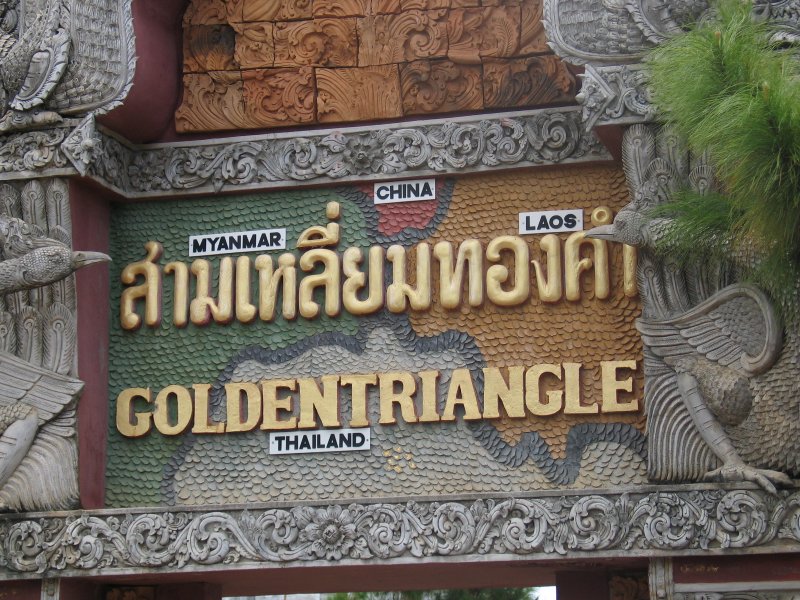 Crystal white temples (which look straight out of 'The Lion the Witch and the Wardrobe') aren't what most people associate with Thailand. With Wat Rong Khun, often dubbed by foreigners as simply the White Temple, tourists get an insight into ancient Buddhist culture. Follow the Mekong from Chiang Rai town, and eventually you'll get close to some of the region's oldest tribes. These guys live a primitive lifestyle stripped back of western influences, and are often dependent on the river as a source of food.
The Mekong stretches up until the Thai border with Myanmar (one of several countries it spans), where it's adorned with bustling markets selling produce and traditional gifts. Like much of the region, it's a known hotspot for nature. This section in particular is filled to the brim with exotic species of birds who you'll struggle to find elsewhere.
Nan
As we venture south, closer to the Laos border, the landscapes of the Mekong start to change. Riverbanks are adorned with shallow verdant hills which slope endlessly into the distance, whilst dusty brown roads pave the way for local farmers. When you reach the more populated areas, however, the charms of the river start to reveal themselves. Eat food from street vendors – the roasted chicken is a particular highlight, as are all the more traditional Thai dishes.
You can't visit Nan without checking out the local temples. Two particular highlights include the Nong Bua and the Wat Phumin – classic examples of historic Buddhist architecture. Like many temples in the country, be respectful when visiting and cover up your shoulders and legs if at all possible.
Mukdahan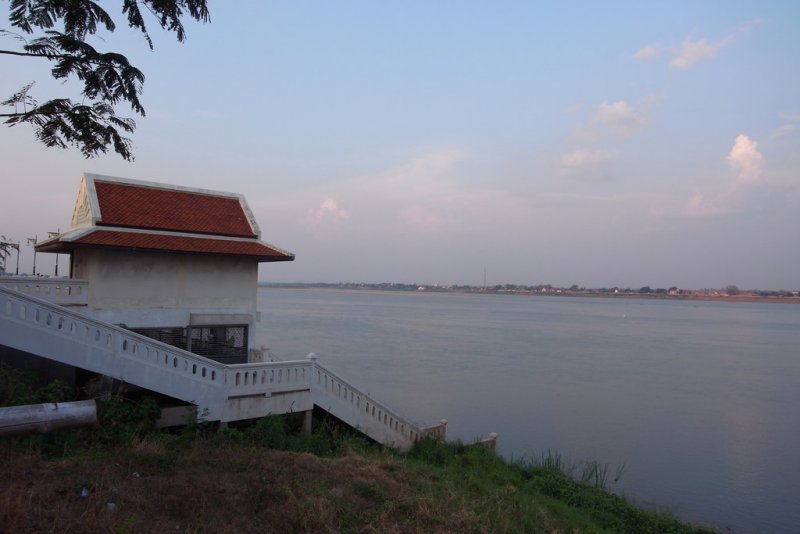 Image by Keng Susumpow, used under CC License (CC by 2.0)
This is a relatively new province – it spawned in 1982 – with picturesque sights dotted along the Mekong and her surrounding areas. Mukdahan town itself is one the country's biggest river towns, with quaint homes and dotted around the riverbanks. Traveling south, the Mekong introduces you to Thai life in its simplest forms – think robe clad monks, stone statues, and indigenous fishing villages. However, it's Mukdahan's diversity which really differentiates it from other provinces.
It's also home to numerous modern shopping centres, popular both with locals and Laos tourists who pop across the border for some retail therapy. You can actually cross the border yourself, via the second Thai-Lao Friendship Bridge. Not only is this a great day out, you'll get to cross this southeast Asian gem off your list of countries to visit.
Discovering Thailand is always rewarding. This time, do it by river.