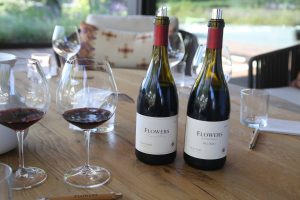 Few things can outdo the sensation of tasting delicious meals and great wine while traveling abroad. Whether you have traveled to the Mediterranean and savored the rich flavors of Tuscany, sampled French delicacies at a boulangerie. or visited Vietnam for an authentic bowl of Pho, you now want to recreate some of these experiences at home.
Discover how to treat your friends and family to some of the flavors you encountered during your travels:
Visit an International Food Store
Locate a food store in your area and take in their array of boutique foodie items. Most food markets will have freshly-prepared hot food-to-go as well as bulk spices and dried goods. Pricing in an international food store is normally quite a bargain compared to standard retail stores. You will often find food choices that are unavailable in retail grocery stores.
Sign Up for Wine of the Month
Consider having different bottles of wine sent to you every month. A monthly wine subscription allows individuals to enjoy a wide variety of labels from all over the world. These boutique wines allow you to bring unique flavor into your home, and each bottle is carefully chosen from small wineries. In some cases, you will also be provided with detailed suggestions for impeccable food pairings, sent along with its wine samples. It's a great way to sample wines from around the world and have them delivered right to your door, all at an affordable low price.
Bring Food Items Back with You
It may be tempting to pack up some of your tasty foods from abroad to enjoy back home. But keep in mind, every item you bring back into the country must be declared. In general, customs will not allow meat or rice to come through. Fresh fruits and vegetables will also not be approved to bring back into most countries. You can, however, bring back dried fruits and spices, cheeses and seafood if it's vacuum-sealed. Commercially packed items which are labeled and unopened will likely be approved as well. American readers can click here for a more comprehensive list of acceptable items to bring back from your trip. There are certain exceptions to these rules depending on the region you are visiting.
Use Recipes to Recreate Dishes at Home
Perhaps one of the most hands-on ways to enjoy the flavors of your travels once you have returned home is to dive right in and start cooking in the kitchen. Check out YouTube for countless international recipes by various chefs around the world. You're sure to find just the right recipe to satisfy your taste for international cuisine, all while bringing a little more culture into your home.
Invite an International Chef to Prepare a Meal
Today we have access to many talented professionals at our fingertips. Many local chefs can be hired for a small meal at home or to serve at an event you are hosting. Read their reviews and personal profile to find the perfect chef for your internationally-inspired meal. This can be a great way to host an exceptional dinner party that includes an array of unique flavors from other parts of the world.
One of the best parts of traveling abroad is getting to enjoy the local food and beverages. It's not uncommon to want to recreate the experience back home. Luckily for those in this situation, it's easier to accomplish than you think.