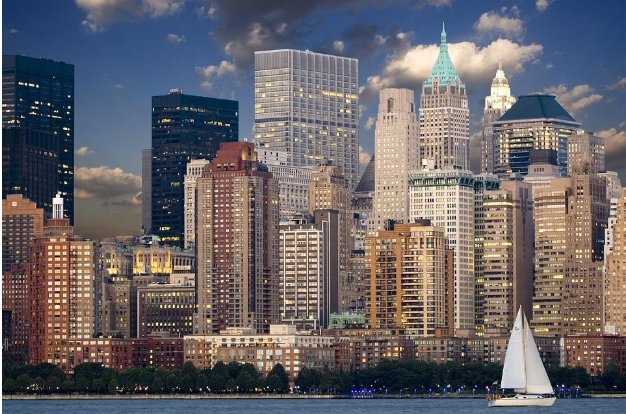 The United States is an underrated travel destination, but the U.S. can very well be that spark you need to inspire the travel bug in you. Also, the country happens to be home to one of the world's favorite cities for exploration – New York City. Without a doubt, NYC is one of those iconic places that feels and looks as epic as it's portrayed in countless movies.
However, the city is known as a pricey destination with the average hotel costing almost $254 for a single night! Fortunately, there is plenty you can do in this attractive destination for budget travelers (yes, you read right; budget). Read on to find out how you can save money while exploring the Big Apple.
Reduce Flight and Accommodation Expenses
The biggest expenses when traveling to NYC are on accommodation and flight, and this is where you can also trim your most spending cash. Fortunately, New York City is an international flight hub with sales on fares from all over the world appearing just about every hour. You can use online tools like Skyscanner and Airfarewatchdog to track sale fares and search flights.
Regarding accommodation, if traveling as two or more people, it's better if you can get a private room via services like Airbnb. On the other hand, you can also research into a private room in a hostel. The most important thing here is conducting your research well in advance because NYC can be expensive and a "wait and see" approach will backfire on you!
Visit NYC Free Attractions
Make use of services offered by tour agencies like TopView Sightseeing to visit some of New York City's favorite free attractions. One of the most popular sights is Times Square where you get to wander and watch NYC life.
If you find yourself constantly reaching for your wallet in NYC on one attraction after the other, you are doing it wrong. The city is home to countless iconic sights that you can enjoy without hemorrhaging cash at every turn. Plus, it's quite walkable, even if your legs tire, you can take a rest and make bounding leaps from one attraction to the next on a tour bus.
Shows on the Cheap
If your time in the city is flexible, consider squeezing in a show here and there, and you'll save as much as 50 percent when you get same-day tickets for on and off-Broadway shows. All you need to do is step up to one of the numerous Last Minute Ticket booths, and you are in for an evening you'll not forget.
Free Gallery and Museum Visits
Museums and galleries in New York City offer free entry on some days and times. Some of the most popular free-entry locations include the Museum of Modern Art (MOMA), which is free every Friday from 4 to 8 in the evening. Other destinations include the New York Botanical Garden that's free all Wednesdays and Saturdays from 9 to 10 AM and the Museum of Moving Image that is free from 5 PM to closing time on Tuesdays.
However, please note that days and times are likely to change. So, always check their respective websites to confirm the discounted or free days and times before visiting.
Free Events and Shows
Throughout the year, events and festivals are happening. After all, New York City is all about events, creativity, and the arts. You might, for example, bump onto an epic party right under the Brooklyn Bridge