At the start of a New Year, kick-start your resolutions and boost your self-confidence with a relaxing spa break. After the stress of Christmas, the deluge of winter illnesses and with the imminent arrival of spring and summer, January is prime-time for some well-deserved pampering. With literally hundreds of spa breaks to choose from, we've done the leg work for you and picked five of the best. Booking cheap holidays today is a good way to be guaranteed some relaxation in the months to come.
Terme Di Saturnia, Italy
Terme Di Saturnia is a thermal spa in the heart of scenic Tuscany. The natural spring waters boast temperatures of 37°C and there are a range of unique treatments available to promote relaxation and wellness. The entire resort has been designed with health and wellbeing in mind, from the furniture and decor to the cuisine and treatments.
Mandarin Oriental, Barcelona
The Mandarin Oriental in Barcelona is the ultimate in luxurious spa breaks. The beautifully designed, contemporary hotel provides a wealth of indulgent spa treatments including hot stones massage and holistic facials. A rooftop pool offers outstanding views of Barcelona.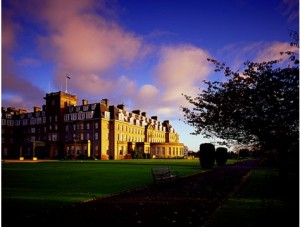 Gleneagles Spa, Scotland
A luxury golf resort in Scotland, Gleneagles has perfected spa breaks for men. While massage and facials are traditionally favoured by women, Gleneagles Hotel has a carefully curated selection of treatments for the male of the species.
Six Senses Samui, Thailand
Natural beauty and luxury go hand in hand at the Six Senses resort in Samui, Thailand. This beautiful beach resort offers breathtaking scenery – with panoramic views of the Gulf of Siam – and indulgent spa treatments. Treatments can be performed outdoors, in appointed spa suites or in the comfort of your own villa.
Les Passeroses, France
Les Passeroses is a boutique Yoga resort in France. Whilst it's not your traditional spa break, you can be sure of luxury and relaxation here. The days are spent practicing Yoga and in mediation while the evenings are for dining on fine vegetarian cuisine. Massage therapies are available too at more than reasonable prices.