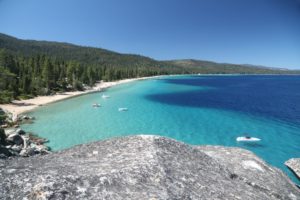 To get properly organised for a camping holiday, you must think carefully about what you want to pack ahead of time. This guide is split into sections, to aid you in getting your own checklist organised. Preparation is key, as it is best to cover all bases when going on this type of independent trip. There's a fine line between under packing and overpacking, and underpreparing and overpreparing.
PRACTICAL EQUIPMENT
These are the items that are arguably the most important to remember, to make your camping trip as comfortable as possible. Number one on the list is a portable generator, which will allow you to keep all your personal electronics charged up, such as your phone and laptop, as well as portable fans, portable electric stoves, and many more luxuries. Other recommended pieces of practical equipment that you bring are tool kits and health kits, so you can tend to any issues swiftly without the stress of seeking out places that stock what you need.
FOR SLEEPING
Camping can be very uncomfortable if you don't invest in the quality of bedding that your body needs to get its rest. To give your body the best chance of a full night's rest, consider a sleeping pad, and investigate your options to find the one best suited to you. Alongside the appropriate bedding, ear plugs are highly recommended, especially if you are camping in a typically busy location.
FOR COOKING
Because you are mostly cooking alfresco, you will need to be creative and resourceful with how you go about making food. Bringing a camping stove is key to making the cooking experience enjoyable, as you can use it for heating food or boiling water, so you are not stuck eating cold meals every day. To keep your experience as environmentally and economically friendly as possible, it is highly recommended that you use reusable dinnerware, so you are not wasting paper and plastic utensils or having to lug about your crockery from home. By doing this you are also simultaneously saving space for meat, snacks, and drinks so you do not have to go out and fetch the food when you have reached your camping spot.
FOR ADVENTURING
If camping in another country, familiarise yourself with any resources that will help you get to grips with the customs of where you are. By reading up on these, you can wise up to any classic tourist pitfalls and ensure that you feel prepared whilst on your adventure. Also important are maps, compasses, and, if going on more of a hiking holiday, a solid pair of walking boots.
FOR DOWN TIME
Be sure to not get so caught up with worrying about whether you have packed all the practical essentials that you forget to bring personal items for your own entertainment. Camping is what you make of it, so you do not want to be stuck in a remote location with nothing to do. The easiest and most typical sources of entertainment are books and movies- be sure to download the movies onto your devices ahead of time if you're unsure of the Wi-Fi situation. If interested in fishing, leave a little space to bring your fishing gear.
KEEP IT LIGHT
Your camping experience can be very dependent on the number of belongings you have room to bring. Of course, it is ideal if you have bigger resources to hand, such as a car, where you can store your personal items or bigger pieces of equipment without the hassle of carrying it everywhere. However, if you do not have this luxury you will need to pack light and carefully plan ahead of time in order to conserve as much space as you can.