Do you take a DLSR or mirrorless camera with you to capture your adventures and travels? They do provide high image quality compared to your smartphone camera but there is some additional tweaking needed to bring out all the details and highlight the atmosphere that you remember from the seaside, mountains or streets abroad.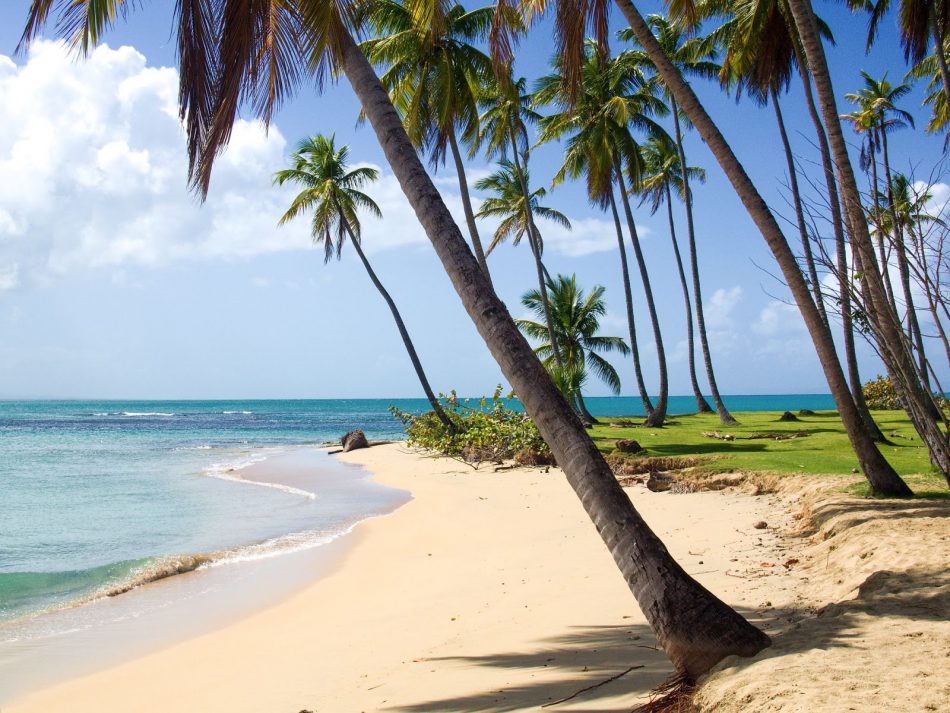 There are many programs that can help you with images back at home. I would like to highlight Zoner Photo Studio X. It is an all in one solution for managing, editing and sharing photos. Where this software really shines is with the focus on photographer workflow. You can do it all, from A to Z. No need to switch or install additional programs. Organize, improve photos, create composite edits and share images even with printed photo products. What would be the essentials steps to get the most out of your photos?
Organize your photos
Zoner Photo Studio X can help you manage your photo archive in multiple ways. You can use a timeline view, keywords, sorting through rating or colour label but my favourite is the map view. If you use one of the newer camera models you can be sure that a GPS functionality is present and you can sort photos by geographical location. It comes in very handy when you try to explain to your friends exactly where you took specific photos on your hike.
Improve your photos fast
The next step is to edit your best shots. There are two shortcuts that will save you time. Automatic adjustments and presets. Automatic adjustments use AI to distinguish portrait and landscape photos. They will correct exposure, shadows, highlights and enhance the saturation in the image. No worries though, you can always adjust the sliders further. In addition, your toolbox contains white-balance, colour correction, tone curve and much more sliders to fine-tune the details in your photo.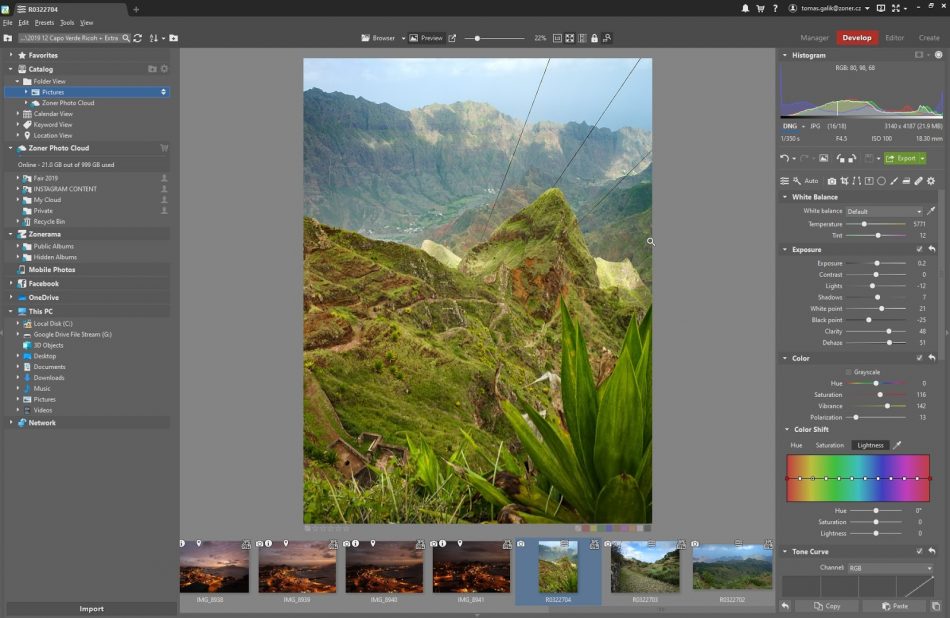 This is where Presets come handy. You can save your adjustments and apply them to your photos in the future. Create your own style and speed up your workflow. For inspiration, you can use built-in presets or download additional variously themed preset packs from the website.
Both automatic adjustments and presets are smoothly integrated into the Develop module which follows a non-destructive editing philosophy. It gives you the ability to go back to your adjustments and modify them anytime. The original photos are untouched. Further photo manipulations are possible in the dedicated Editor module and you can unleash your creativity using Photoshop-like layers. For example, changing the sky or clearing out the background. With masks and adjustments, your creative options are unlimited.
Present your photos in a unique fashion
My favourite way to present more photos than time or space allows is to use collages. Create a collage of similarly themed photos like food, architecture or tell a story. For example, doors or windows frames with similar composition will look great in a collage. Zoner Photo Studio X comes with free-form collages that will automatically adapt to photos even with a different orientation or aspect ratio.
Would you like to create an aesthetically pleasing video clip from your vacation? No problem. You will benefit from a built-in video editor. Create slideshows, timelapses or add videoclips. You can use multiple video and audio tracks, animations and effects.
Share your photos
If you wish to export your edited photos, you can use export presets to streamline this process. Share photos with just two clicks onto the unlimited online gallery named Zonerama, in full resolution without any compression. You can share photos in public or private albums. Export to your hard drive for archiving purposes or optimize the export for Instagram as well. Don't forget about this essential trick: You can boost your productivity by exporting multiple presets at the same time. Moreover, you can extend your digital archive with a wide range of printed photo products. Zoner Photo Studio X allows you to order photo books, calendars or canvas directly from the program.
Zoner Photo Studio X can be your best friend for photos but hey, you should make your own opinion, preferably hands-on though. Zoner Photo Studio X provides 30-day trial free of charge. To grasp the basics, you can rely on their educational Youtube videos and articles at learn.zoner.com. How do you edit your travel photos? Let me know in the comments below.
Photo courtesy of Tomas Galik