As a small island country located in southern Europe, Malta falls directly into the category of what we would call an often-missed gem. Malta is one of those countries many only know of by name. With a population just shy of 500,000 and a total land area of 316km2, this is one of the travel destinations whose small stature in no way dictates what it has to offer. With beautiful beaches, amazing geographical formations, and fantastic shopping, Malta has remained a well-maintained secret among travellers for a very good reason.
The Maltese People
The Maltese people are well known for their sunny disposition and welcoming nature, as those who would happily work alongside natives and tourists both. This is helped through the common languages shared in Malta, which while focused on Maltese, also has a strong basis in English, with 89% speaking this tongue, and Italian, which 66% of residents speak. This helps make it a popular tourist destination not just among the nearby Italians and English-speaking countries of Europe, but also among the English speakers of the world.
Travelling to Malta exposes the influences from their cultural past and present, informed as they are from cultures as familiar to many westerners as British, to those as foreign as the Phoenicians. This influence extends far beyond these limits, as Malta's place, and her people, have all seen heavy inspiration from millennia of Mediterranean culture. In fact, one of the most popular attractions within Malta is the Ġgantija, a temple complex which was created in the Neolithic era at least 4500 years ago.
The care which the Maltese people have shown for the upkeep and protection of their culture stands among some of the best in the world, as the deft weaving of both traditional and modern architecture shows. Those interested should start in the capital of Valletta, which offers some of the greatest classic architecture in the world. This includes some sites of considerable religious and historical importance, such as Valletta's own St. John's Co-Cathedral.
Shopping and Business
Despite being a hidden gem, Malta is not a country to rest on its laurels when it comes to offerings to both visitors and businesses. The Maltese islands are ones which have eagerly embraced the developing world, and this can be seen in more ways than one. Most commonly this is recognized through the varied shops and museums which permeate the small nation, aided as they are by the close proximity and low travel time. Less commonly seen, though still a shrewd illustration of the country's financial prowess, is their openness to foreign investment and business.
There are many different forms which this takes, as welcoming as Malta is to the people of surrounding Europe. This can be seen in stores which appeal to English speakers, as staff at popular stores are used to dealing with foreign bargain hunters, or through various appeals to other nations. Not only that, but Malta is fast becoming a hub for online business due to its attractive incentives and tough regulations for companies setting up shop there. Swedish top iGaming brands, like Betsson, LeoVegas, and Ninja Casino, are making the Mediterranean nation home. Companies like this are rapidly changing the economic landscape for the country.
Beauty Unbound
Not content to be bound by business and culture, Malta also boasts a collection of cosy coastlines and natural geologic formations. Popular among these stands the Xlendi Beach cliff and caves. These cave systems border a traditional fishing village, with walkways and paths offering a magnificent view of the surrounding bay and the tropical turquoise of the water standing in stark contrast to the grey and red of the cliffs. Located on the south-west of the island of Gozo, this little spot is a perfect illustration of what Malta has to offer.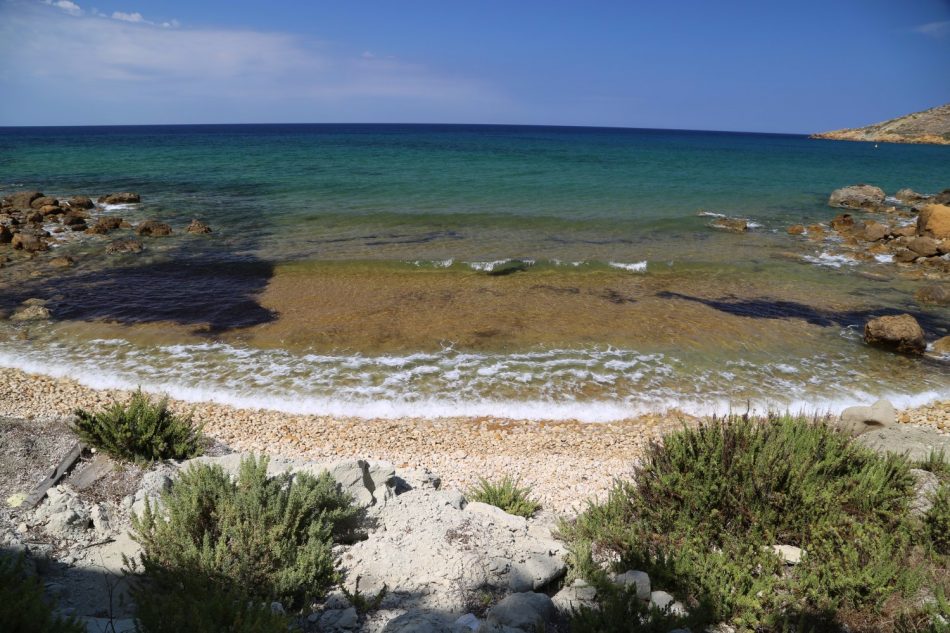 For those with adventure on the mind, you can travel inland to Qrendi, on the main island of Malta. This little sinkhole collapsed somewhere around 1393 AD and is home to some of the finest examples of Maltese animal life anywhere on the island. While the path there can prove a little bit difficult, the viewing spots are well designed and safe and offer respite under the branches of aged carob trees. A perfect spot for a lunch, and which works for both family and as a romantic excursion.
Whether a fan of relaxing on the beach, walking a developed waterfront, or going for something a little more grounded, the natural beauty of Malta has a little something for everyone. As a nation which is so open to tourism, it also boasts very well-regarded guides and local support, so those who fancy a direct learning experience have a great place to start.
Fine Dining
We all love to eat, and there are few places which inspire our mouths to water like those which offer Mediterranean cuisine. The modern Maltese cuisine accepts this history with open arms, though it does not limit its influence to one area or theme. From Sicily to England, France, Spain, and more, Maltese food includes many favourite dishes of these areas, as well offering their own spin and fusions. One such traditional food is fried rabbit with wine and garlic, which may have its basis in a form of symbolic resistance to the Knights of Saint John, but has remained popular ever since.
Restaurants in Malta cover the bases regardless of your tastes, from foreign to domestic, and are available all over the nation's many popular small cities and towns. You don't have to be in the mood to try something new to dine in Malta, but this is not an experience you want to miss.
The Maltese Microcosm
Malta is rare in its combination of developed culture, proximity of different attractions, and welcoming nature. This is a country which rarely disappoints, both through the people and what it has to offer. Malta might not be the biggest country, but if you are interested in Mediterranean food, culture, and nature, then it stands as one of best examples in the world.