Being the fourth biggest Greek island, with astounding historical and cultural heritage, Rhodes is definitely a destination you should include in your holiday adventure. Whether you decide to stay for an entire week or just a day or two, this magnificent island will provide you with an experience of a lifetime. From delicious gastronomy, to the beautiful acropolis and Old Town, to the outstanding choice of exciting activities, a trip to Rhodes will make your holiday unforgettable.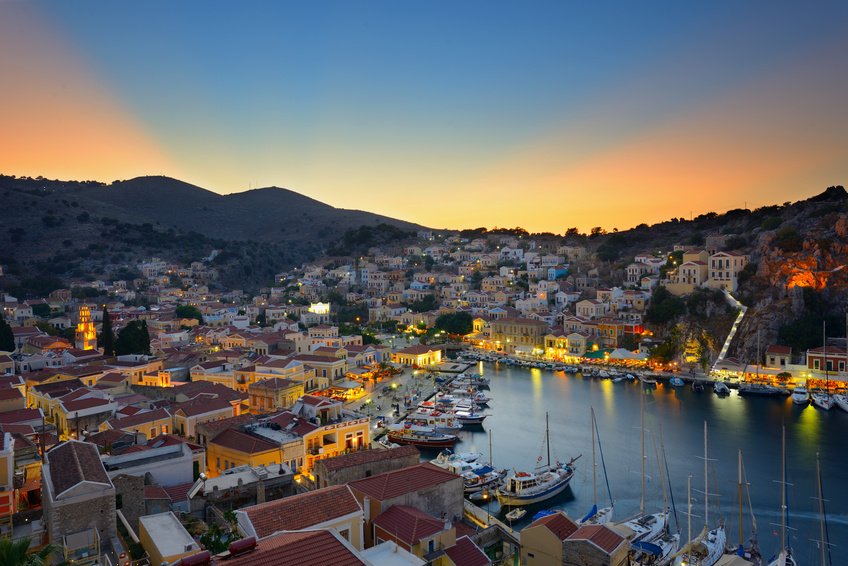 Visit the Historical Sights
The first thing you should know about exploring Rhodes is that you'll need a car in order to fully discover and visit all the major places in a short period of time. Therefore, be sure to rent one immediately, and hit the road to see the first of many amazing historical sights ‒ Acropolis of Lindos. The theatre, four-portico building, Boukopion, Archokrateion, and the Church of the Panayia are just some of the fascinating ancient fortifications that still remain in the archaeological site of Lindos that you shouldn't miss the chance to see.
The Acropolis of Rhodes is another historical sight that will leave you breathless. Even though it suffered great damage during several wars, it has remained the perfect representative of the enchanting Hellenistic architecture. Include this marvellous site into your excursion and witness all the beauties that important monuments of this archaeological location offer. From the Temple of Athena Polias and Zeus Polieus, to the Temple of Pythian Apollo, library, gymnasium and stadium, all of these monuments will make you feel like you've gone back in time to ancient Greece.
Taste the Food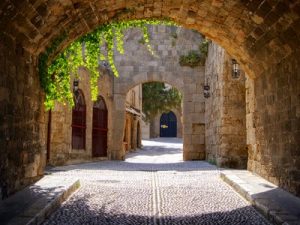 You can't go to a foreign country and not indulge in fine cuisine. One of the best ways to connect with the culture and new environment is to try the delicacies of the country. With a vast choice of fine wines, cheese, and top class olive oil, every Greek meal will be a delight to your palate. The one thing I'll definitely remember Rhodes for is its rich meals that would start with traditional meze, i.e. appetizers, followed by a healthy salad rich in tomatoes and feta cheese among others, and the main with fish, pork or beef as the dominant ingredients. The appetizers are particularly interesting since you get the chance to taste a vast choice of amazing food, like fish roe spread, stuffed vine leaves, baked cheese, white beans, or small cheese pies. Greek food is often spiced up with a bit of oregano, rosemary and thyme, which gives it a unique and delicious Mediterranean taste.
Get in Touch with Nature
Taking some time to see many natural beauties that Rhodes offers is another thing that will make your trip to Greece unforgettable. Turn this trip into a magical holiday experience and use the opportunity to visit the Valley of Butterflies and watch thousands of butterflies surrounding the valley making it a one-of-a-kind experience.
If you're looking for a perfect place to take a break from all the ride and get away from hot sun, Seven Springs will offer just the right oasis-like feel you need. The charming landscape filled with greenery and enchanting nature will make a trip to Rhodes remarkable. Walk to the spring water lake and enjoy the beautiful scenery to the fullest.
I enjoy walking, so taking a chance to walk on the Mountain of Profitis Ilias was a true pleasure, since it's surrounded by greenery and beautiful nature. However, the place where you could really enjoy the stunning views of the almost entire island is Mount Attavyros. Finally, for the end of the amazing trip, I highly recommend visiting the Aquarium-museum as you we'll be amazed by the marine life of the Eastern Mediterranean.
Final Thoughts
Rhodes is one of those places that leaves a big impression on you and makes you want to come back again. All the lovers of history, ancient sites and good food will find this Greek island one of the favourite holiday destinations for sure. One thing that makes it so perfect is the fact that you don't even have to stay for an entire week in order to enjoy all the beauties that it has to offer. Even if you're there for a day or two, you'll be able to discover many of the Rhodes' charms.