Disclaimer: this post is all written in good humor 🙂
My most recent holiday, which is also the one that I get asked about the most – was to Turkey in early June of this year. I had recently graduated and there was no hope of a Swedish summer ever showing up (no surprise here!), so my husband and I packed up our gear, planned a spontaneous getaway with an open itinerary (like we usually do) and went on a quest for warm, sunny weather to make us forget about the cold in Scandinavia.
Turkey is a well-known tourist destination. What you might not know is how popular it is amongst Asians who are new to traveling, especially Pakistanis (my heritage). Each year innumerable Pakistani couples flock to Turkey for their honeymoon – it has almost become a tradition, a cult, and has reached the the point where I feel that Turkey is responsible for a quarter of the babies reproduced in Pakistan annually.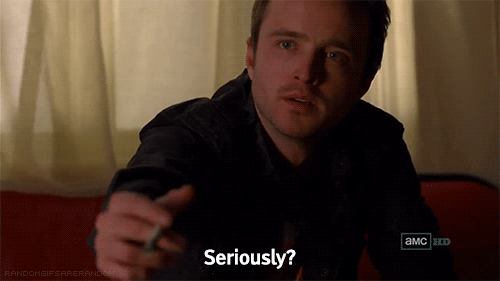 No Kidding!
So if it is your first time traveling abroad or if you are a couple on your honeymoon trip (All da Pakis in da house yo!), than yes Turkey is going to be a great experience overall; you will have many amazing experiences not available in Murree or Nathia Gali (popular travel destinations within Pakistan). Alternatively, if you are a frequent traveller, Turkey is going to be a great experience for you to because of its unique architecture, culture and food – all of which is very different from what is found in the rest of Europe.
But everything in the universe is not a hundred percent perfect and I discovered a murky side to Turkey during my trip; I am here to save you from it. Read on; you will thank me later for my observations.
The Gawking Men
First things first, be wary of Turkish men!! Girls note this: they are like hounds on steroids…or some sort of predators on a desperate lookout for their next target. When it comes to gawking, they do not discriminate and certainly do not hesitate – so the bad news is that you qualify as their victim as soon as you book your flights and are identified 'positive' for being a female. What is worse is that they have the most 'lethal type of stare', a type of stare that lasts forever and makes you want to crawl under your skin!
Of course not all Turkish men are like that, but the kind I am talking about, are one of a kind – truly! So from one sister to another, keep your husbands/boyfriends close and your shawls closer!! (like literally keep it handy, you are going to need it for the mosques).
Take Uber or Go Broke
Taxis in Istanbul can be a rip-off and we learned this the hard way. On our very first day in Istanbul we took a taxi from Taksim Square to our hotel which was located near the Blue Mosque. The taxi driver was unusually nice, answered our random questions, called us 'his dear friends' and showed us all the important landmarks. At the end of the ride the driver looked at the taxi meter (with a smirk) and said it will be 60 Turkish Lira for the ride. We knew it was A LOT for this short ride, but it was our first day and besides he had a taxi meter on..so by default he was telling the truth, right? WRONG.
A typical taxi fare for this much distance should be around 12-20 Lira. Our hotel receptionist later told us that Taxi drivers meddle with the taxi meter when they make small talk and you are not watching! So be smart if you're taking a cab – or take Uber; minimal rates, great cars and there is always a possibility to contest the fare if you think you were over charged by the app. UberBlack can be a bit expensive though. I always use this special service for important days or nights out; the fares are three times as much as the normal Uber fare, but in my opinion all justified for a posh ride on special occasions.
The Asian Art of Selling
Another thing to be wary of are the boat tour scams, which in my experience are somewhat common in parts of Europe. The ticket-sellers for these tours act like a Pathan (a type of Asian vendor) selling carpets on the roadside. They start with a ridiculously high price claiming it is the best possible deal you can get in town. Just as you are about to walk away they cut the price in half. This sort of thing happened to us in Antalya – in Istanbul however, it was another story. A vendor told us he would accommodate us for an otherwise fully booked Bosphorus day cruise for 70 Lira (per person). We ignored him and went straight to the dock; when we arrived the official ticket seller in the booth was selling the same thing for only 15 Lira!
Don't be High Maintenance 
As a tourist, I was sort of let down by the fact that there seemed to be a lack of initiative when it came to the maintenance, and overall enhancement, of some of the most famous tourist attractions. Maybe it is because the Turkish want everything to be as raw and real as it gets. My theory, however, is that they are lazy! (a trait perhaps inherited from the Asian side of their Eurasian roots). So if you are an Asian, you'll feel right at home as you explore Istanbul. If your heritage is European, I can only recommend to not be high maintenance while in Turkey!
Flip a Coin when Hungry
Last but not least, the food.
Turkish food is delicious! There are a wide variety of Turkish dishes to choose from – because I primarily eat chicken based dishes (not other types of meat) – the choices were kind of limited for me. As for those looking for veggies on holidays…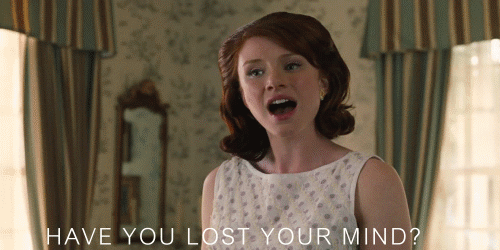 Restaurants located in the main (and touristy) parts of Istanbul are outrageously priced, and the food quality is below average. But on the other end of the spectrum, we did discover a few well above average. So it is somewhat tricky when looking for good restaurants – you could be facing either side of the coin when you opt for a mainstream looking restaurant. We discovered a nice one named Mado on Istiklal street, it seemed to be the favorite go-to place for locals so we decided to check it out – and loved it!
Be sure to sample their Ice creams as well as main courses; everything that we tried on their menu was delightful!
Another one of our favorites, Hatay Medeniyetler Sofrası, was a bit pricey but overall delivered quality cuisine. It was readily apparent that the food was excellent.