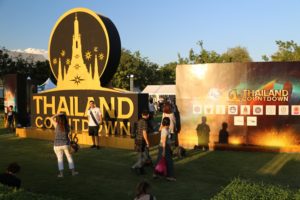 Love can seem to conquer all distances, differences, and disparities, but like most precious things, it requires compromise if you want to nurture it.
Cultural differences can play a huge role if you are in a relationship with someone from a different country. It can add an additional dimension to your relationship and add challenges like awkward family reunions and life-changing compromises. But these challenges can be overcome.
Cultural differences mean you get to learn firsthand about the traditions and culture of a different country. It also means that the people in the relationship have to take extra care and make the effort to respect the culture of the other person while avoiding making anyone feel neglected.
If you are feeling neglected in your own partnership, you can find some helpful resources at BetterHelp.
Here are some helpful tips for those in an international relationship.
Celebrate Differences
Differences are inevitable when two cultures come together. Whether it's the food you like, the kind of clothes you wear, or the kind of upbringing you had, the differences can be exciting but also daunting.
It can be beneficial to take this as a learning opportunity. You can learn your partner's native language or decide to get familiar with their country's film scene.
Another great way to get to know each other better and embrace differences is by traveling together. Getting to know your partner's country can be a great way to really immerse yourself in their culture firsthand.
You can even consider being a digital nomad and traveling freely to different countries. But remember not to overstay your visa, because it could potentially prevent you from obtaining a green card if you want to stay in your partner's home country or any country in the future.
Respect the Norms and Traditions
There are also many different norms surrounding dating. There are some things that your partner may not be comfortable with. For example, if they come from a culture that is very private about relationship matters, then it is important that you do not share things about your relationship in public without talking about it with your partner first. Always ask if you are unsure, and communicate constantly.
While respecting culture and tradition is important, so is being mindful of race. If you and your partner happen to be of a different race, it is important to educate yourself about the history of your partner's race. Racial prejudice is extremely prevalent against many, if not all ethnicities, so you must be as aware as possible while being a supportive ally.
Be Mindful with Family Matters
Every country has its own culture surrounding family values. Some countries have very tight-knit family systems, and some do not place much emphasis on close-knit familial bonding.
Whichever it is, it is important that you do not interfere or speak to your partner's family only according to your own culture. Try to be aware of their culture and traditions and do your best to follow them respectfully, as appropriate.
Plan in Advance
Most people in healthy relationships understand the importance of thinking ahead. This includes thinking about the big picture and topics like where you will settle down, whether you want kids or not, and long-term financial matters. It makes sure that the people in the relationship are on the same page.
If you are not on the same page, then it is important to recognize it early on and walk away if needed. If both people are okay going with the flow and having fun for the moment, that may be different.
However, these thoughts and decisions can be much more challenging for an intercultural relationship. The families of the partners may live in different countries, and careers can lead to even further complications.
Furthermore, it is crucial that you decide to get married when you are ready, and not under visa pressures. Because of how difficult these decisions are, it is important that you and your partner discuss these topics honestly, to protect from future confusion or hurt.
Author Bio

Marie Miguel has been a writing and research expert for nearly a decade, covering a variety of health- related topics. Currently, she is contributing to the expansion and growth of a free online mental health resource with BetterHelp.com. With an interest and dedication to addressing stigmas associated with mental health, she continues to specifically target subjects related to anxiety and depression.