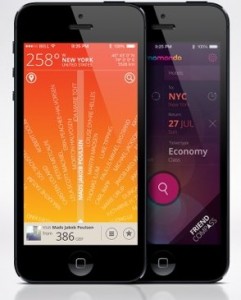 We have modern technology to thank for many things, but most of all for improving the frequency and level of communication we have with other people. Think about how many people you remain connected with thanks to these advancements, especially Facebook. With Facebook, you are able to keep in constant (and cheap!) contact with family and friends all over the globe; unfortunately, you can chat with a friend daily without ever seeing them face-to-face for years on end. If you find yourself needing a reunion, that's where Friend Compass comes in. This app, found freely on Android and iPhones devices, enables you to know not only the location of your Facebook friends but also the cost of flying to those locations based on where you are. Basically, the Friend Compass helps you see your Facebook friends in person.
Features
Friend Compass enables your phone to work like an advanced compass, made possible by GPS technology. However, unlike the GPS system and regular compasses that only give coordinates of places, Friend Compass is able to plot the names of all your friends on Facebook and the direction of their location.
Using Friend Compass is quite easy. All you need to do is hold the compass in one direction. You will get the name of your friend whose hometown is in that direction as well as the name of that hometown. In addition, the app gives you the cost of flying to that town. For example, from your apartment in San Francisco, you can see that it will cost $183 to fly to Boston to visit your old college roommate Emma. The app has other unique features that you get by clicking the start button: you can see which friends are the "hottest," "coldest," "priciest" and "cheapest" to visit.
You can also set up the app to filter friends into different categories like global, national and regional. When you switch to 'City View' by hitting 'Place Marker', you get directions to top world destinations from your current location. Hitting the same button returns you to 'Friends View.' Other handy information you can get by using Friend Compass includes weather and distance to your friend's destination.
How to Get Friend Compass
To use Friend Compass, first launch the momondo mobile app. If you don't have one, you can get it at www.momondo.com. On the home screen, select Friend Compass. The app will then ask to connect with your profile on Facebook. You need to accept the connection for you to fully experience Friend Compass. However, you can still use it on City View mode if you decide not to allow it to connect with profile on Facebook.