Due to my extensive travels, people often ask me about favorite places around the planet. I love the outdoors so I always rattle off inspiration nature highlights including the Amazon River, various mountains including the Himalayas and the Andes and various deserts. But I also enjoy the activities that big cities bring – and invariably I Los Angeles always comes up in conversation as one of my favorite cities.
I always start with LAX, one of my favorite airports due to its global reach including flights to Europe (where I spend a lot of time) and Germany where one can find Highclass Escorts Dusseldorf – with good traffic LAX is only about a 25 minute ride to downtown.
Visitors to Los Angeles (especially for the first time) need to carefully pick and choose where they stay and what they visit and experience – due to the cities expansive reach and vast and often overwhelming freeway system (the most common way locals get around) despite having a fairly well-developed metro system. Do not try to see it all on one trip; you will fail miserably!
Highlights for me include the diversity of people living in the city – including sometimes the largest populations outside of their home countries – and with diversity of people, comes a diversity of culture and food. Places to check out in this regard are Koreatown, Little Armenia, Japan Town and Thai Town.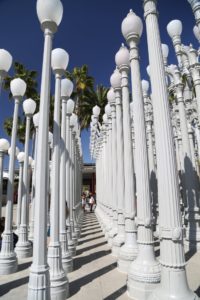 Contrary to popular belief, Los Angeles is a museum town with several hundred museums scattered across the city including some world-class spaces such as the Getty Center and the Huntington and Norton Simon museums.
And one cannot mention Los Angeles and not mention the beaches – the western edge of the city runs along the Pacific Ocean for miles from Malibu in the north down to the Orange County line. Beach towns that have immediate name recognition include Santa Monica, Venice, Redondo, and Hermosa Beach. Popularized on television and in movies – these towns draw people from around the world.
Catalina Island is in Los Angeles county but feels worlds removed from the hustle and bustle of Hollywood. Located a short ferry boat ride away from one of several departure ports – the island is known for its lack of cars and slow pace of life and visual charm of tiny Avalon which surrounds a picturesque bay full of boats.
And within an hour or two, one can be in the mountains – in a totally different environment as compared to the big city lights. Attractions include wine tasting in the fairly rural Santa Monica Mountains and a drive up Angels Highway (2) in the San Gabriel Mountains – which on a clear day offers exception views of the Los Angeles basin and the Pacific Ocean in the far distance.
Have you been to Los Angeles before? Do you live here? Let us know some of your favorite experiences in the city.