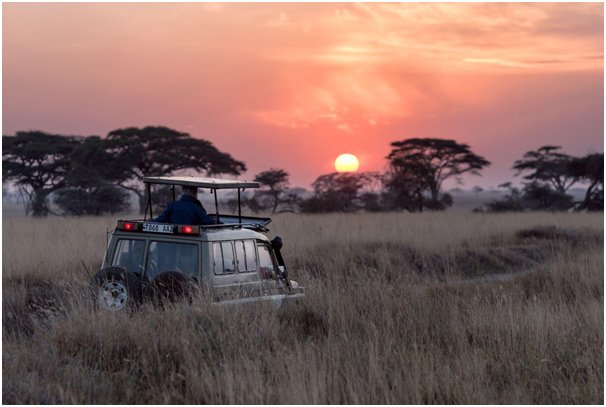 Africa is an amazing continent. One of the things that every traveler should do on a safari is to hunt for the sensations and impressions. An African safari is a unique place where you can observe safari animals without any of them being harmed.
There are many safaris in different parts of Africa, where different types of animals live. If you are going here, then, first of all, you should find out what national parks and reserves there are, as well as what time of year is the best to have a great adventure on safari. We will talk about this in our article.
Tanzania
Tanzania is the most visited destination for those who want to see the beauty of the wildlife and get to know the animals of the safari better. In this eastern part of the continent, there is one of the unique national parks of the planet – the Serengeti. Drive through the safari to see more than five hundred species of birds and more than three million large wild animals. Most travelers choose this particular country, because in one place you can see elephants, rhinos, buffaloes, lions and leopards. In addition to your safari trips, be sure to include a visit to Mount Kilimanjaro in your itinerary.
Kenya
Having visited Tanzania, it is worth continuing your journey in the Maasai Mara National Reserve, which is a continuation of the Serengeti National Park. Here, in addition to lions, leopards, zebras and giraffes, you can watch hippos that live in the Mara and Talek rivers.
Every traveler cannot deny the pleasure of capturing wild animals in their natural habitat. However, it should be said that you are invading their territory and must respect them. That is why when shooting photos and videos, try not to use the flash and shoot in complete silence. At the end of the trip, you can create an amazing video using the video editor, where you can add voice to video, add music and apply effects.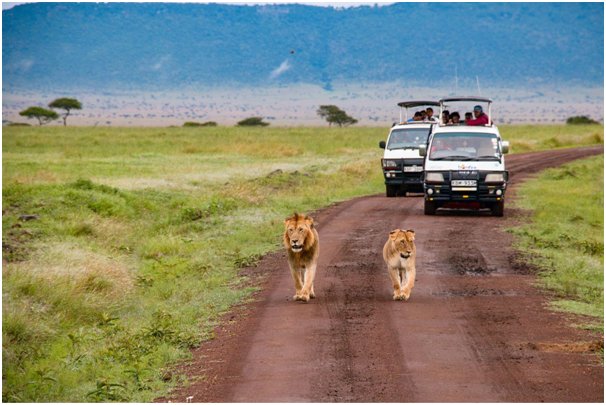 Botswana
Safari is a fairly popular destination where you can see crowds of tourists all year round. However, there are also places where you cannot crowd among avid travelers. We are talking about Botswana. In the Kalahari Desert, you can be lucky and see zebras, antelopes, hyenas, jackals and lions. If you want to see the largest population of elephants in one place, then by all means go to Chobe National Park. Not far from the park, you can visit Victoria Falls.
Namibia
This country of Africa is also distinguished by the absence of huge crowds of tourists. Here, in addition to wild animals, you can get pure enjoyment from the fauna of the Etosha National Park, where there are many unique trees – African Moringa. Also in South Luangwa National Park watch hippos, and get a unique opportunity to see rare desert elephants.
Before your trip, read the travel tips for Africa in order to be completely protected and organize a safe trip.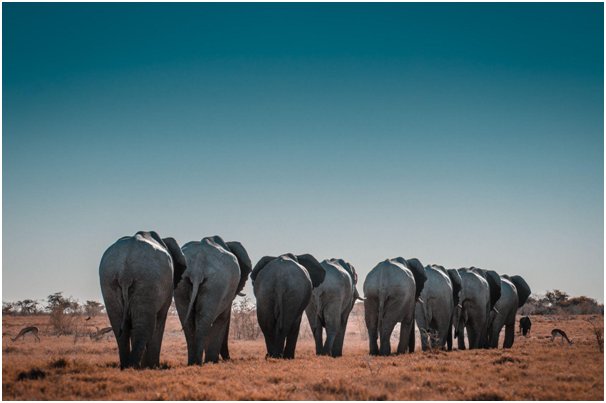 The Republic of South Africa
Visit the most progressive country in the southern part of the continent. In Hluhluwe Imfolozi Game Reserve you can see the natural wonder – the white rhinoceros, which until recently was on the verge of extinction. Prepare in advance to get ready to see the numerous habitats of elephants, hippos, giraffes, lions and antelopes.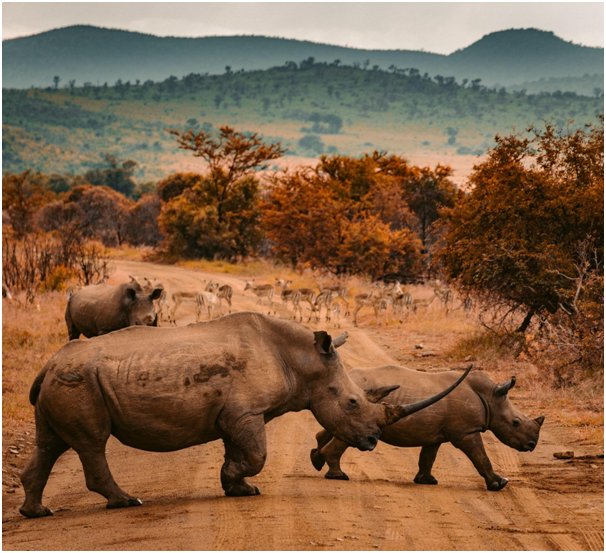 Zambia
In the Zambezi Valley, you will witness the habitation of elephants, impalas, zebras and buffaloes. You also have an excellent opportunity to catch the Great Wildebeest Migration. During this period, more than 20 thousand wildebeests move closer to the Liuwa Plain.
When to plan your trip
When organizing a wild ride, you should pay attention to choosing the time when the most favorable conditions for travelers are created.
1) At the beginning of the year, it is best to plan your trip to Kenya, Tanzania and Uganda. The weather is dry and you can wait for animals near water sources, where they come to replenish their fluid supply during hot periods.
2) In February, it is best to send to the northern reserves of Kenya, Tanzania and Uganda. This period is different in that you will get the opportunity to see the birth of a new life.
3) March is the best time to visit the eastern part of the continent. This month there is the greatest chance to see all kinds of animals in reserves and national parks.
4) April is characterized by the rainy season in the eastern part. It is best to skip this month as the animals are hiding and they are difficult to find. Roads are eroding and there is more impassable greenery. It is best to go to the southern part of the continent: Tanzania, Botswana and Namibia.
5) In the last month of spring, it is worth going to Zambia. All parks are fully open this month and you can explore all the wildlife sites on foot.
6) In June, you should also visit the southern countries: Botswana, Zambia, Zimbabwe and Namibia. However, pack warm clothes if you are going to see the animals in the early morning.
7) From July to September, visit Kenya, where you can see wildebeests, as well as meet crocodiles in the rivers of the national parks. Keep in mind that the high season begins in the northern part and it will be difficult to get into parks and reserves.
8) Zimbabwe, Kenya and Tanzania hit the dry season in October and you can watch a lot of wildlife enjoying the last month before the rains start.
9) Be sure to visit Zambia in November and witness the migration of wildebeests. During this time in Tanzania, many species of animals return to the Serengeti Park, and a wide variety of birds can be seen in Botswana.
10) In the last month of the year, it is better to travel to the eastern part of the continent. Kenya, Tanzania and Uganda enjoy dry weather and great game viewing.
Conclusion
Africa is a truly amazing continent. There are a huge number of national parks and reserves where wild animals are safe. If you are a big fan of animal life in their natural habitat, then you should definitely visit here at least once in your life.