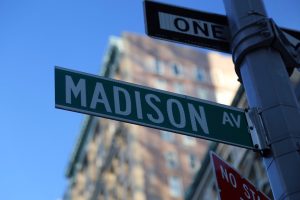 So you've got that travel itch, and you want to get out and see places, do things, and experience all sorts of new people and places. What place encompasses that more than the United States of America? It's huge, with 50 states to pick from and anything from snowy mountains to desert canyons, but the only issue is sometimes it's a hassle getting to take a holiday to the US with all the paperwork. But what if there was a way to get there which made it easier, without having to deal with the bureaucracy of visas and embassies? Luckily, there is. The Visa Waiver Program exists, and ESTA has made life a whole lot easier for anybody who has citizenship and a passport from one of the countries that can apply for the VWP.
What is ESTA and why should I use it?
ESTA is the "Electronic System for Travel Authorisation" and is a system set up by the United States government to allow travellers to visit the United States without needing to go through the hassle of a normal visa process. Whereas for a visa normally you would need to go for an in-person interview at the embassy and submit a number of supporting documents, along with having a lengthy wait, ESTA can be approved in just a few minutes. Even at its lengthiest approval time, it still only takes 72 hours. Speedy! It's the most convenient option for anyone who's eligible and who wants to visit the U.S.
It's a bit different from a visa, but it's also a lot easier to get it. Visas let you stay for a long time, but if you're just going on holiday then the 90 days covered by ESTA will be more than enough for you to get by. Not to mention it doesn't involve lengthy interviews and paperwork.
Sounds good, how do I get it?
Well, it's easy enough – you just have to fill in your application and pay. The application requires a number of things such as your personal information and passport (so they know who you are!) and information about your holiday, emergency contact information, and a few other questions about whether or not you can apply for ESTA.
You might not qualify for it, but it's unlikely – usually it's only if you can't answer one of the validity questions or if you're not from one of the valid countries. For most people applying who have the right passport, it's not a problem at all.
So if that sounds good to you, it's worth looking into it – it could make your trip to the USA much easier than you expected it to be. Plus, it's valid for 2 years – so you might as well apply now for your summer holiday next year!