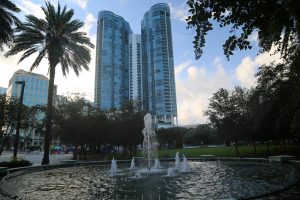 Las Vegas and Monte Carlo are undoubtedly the go-to destinations for many people planning to enjoy a casino-themed holiday.
However, the are plenty of other places around the world worth considering if you're looking to organise what would hopefully be the trip of a lifetime.
Read on as we look at three other casino destinations worth checking out.
Aruba is one happy island
When a destination is confident enough to market itself as 'One Happy Island' you can be sure that it is a place worthy of consideration.
Situated in the warm waters of the southern Caribbean, Aruba is a paradise shaped by the sea – an island that embraces you with warm sunny days and even warmer, sunnier people.
In the north, waves and wind shape rugged coastlines and limestone cliffs, while the southerly and westerly region of Aruba is alive with resorts, shopping and nightlife.
There are numerous top-class casinos including the stunning Stellaris at the Marriott on Palm Beach. Aruba's largest casino features over 30 gaming tables and around 500 slots, making it the perfect place to play up your winnings from best-slots-sites.co.uk.
Atlantic City is on the rise
Atlantic City has found it difficult to image from the considerable shadow cast by Las Vegas, but there are signs that it is beginning to enjoy a renaissance.
Two recently opened casinos – the Hard Rock and the Ocean Resort Casino – have breathed new life into city, with both designed to attract a younger audience than was once the case.
Part of the future plan for Atlantic City is to make the Boardwalk more family-friendly and to emphasize the gambling destination's best feature – its ocean front.
The Boardwalk, a beautiful beachfront promenade that stretches over several miles, is one of the USA's most attractive tourist features.
Macau: The 'Vegas of China'
Macau is the only place in China where casinos are legal due to its status as a special administrative region.
It has over 30 casinos including the largest casino in the world, the Venetian, and regularly attracts some of the world's top stars to perform there.
While luxury entertainment in Macau is world-class, the city has much more to offer than that. It was controlled by Portugal for 300 years, and now boasts a wonderful hybrid of Chinese and Portuguese cultures.
Lunar New Year in January and February attracts tens of thousands of visitors, while Golden Week during October is also extremely popular with tourists.