As the winter months finally began to fade and things start to heat out for the summer, it's natural everyone will want to take time to go on a vacation. Despite all of the lockdowns due to the coronavirus, now, more than ever people, want to have the opportunity to get out of their house and travel around the United States.
Continue reading below to figure out a couple of the best places for you to visit right now.
Orlando Florida
Florida is a state that has been relatively open throughout most of the coronavirus pandemic. Now,at this late stage, almost everything in Florida is open.
Orlando is a wonderful place to visit regardless of what you're interested in during a vacation. As parks like Disney World and SeaWorld start to reopen for the first time in months, Orlando is a prime location to visit if you're 18. These parks are wonderful ventures for adults who still aren't old enough to legally drink.
Orlando is also great as a central location if you want to take a day to go to the beach or if you want to go to a nature preserve to experience some of Florida's natural wonders.
If you're under 18 and looking to go on a trip to Florida, then not all hotels will allow you to make a reservation without the consent of an older adult. However some programs like Youth Social will allow you to find hotels that will let you set up a reservation with them even if you're only 18.
Washington DC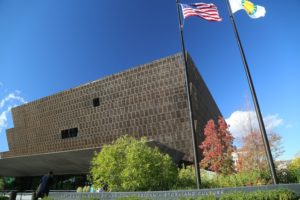 If you are in love with experiencing the historical side of what America has to offer, then Washington DC could be the perfect place for you to visit. With its numerous museums, there is a wide variety of museums that are sure to please everyone. The Smithsonian alone has multiple different kinds of museums and admission is completely free to get into all of them. In addition to the museums, you can check out many of the city's wonderful monuments without needing to pay a dime.
In addition to the historical side that D.C has to offer, if you consider yourself to be a "foodie" D.C has some of the top restaurants with a large diversity of food options.
Portland, Oregon
If you're looking for a scene that's more laid-back in the summertime and you want to try and escape some of the heat as much as possible then, Portland could be the place for you.
Known for its laid-back and eccentric vibe, Portland has shops, eateries, and breweries like no other place in the U.S. Portland is also a wonderful destination if you love hiking and being outdoors. Surrounded by the Pacific Northwest's forests, there are countless trails for you and your friends to explore. One of the beautiful things about hiking outside of Portland, is that it doesn't matter if you're only 18. Every age is welcome to experience all that nature has to offer.