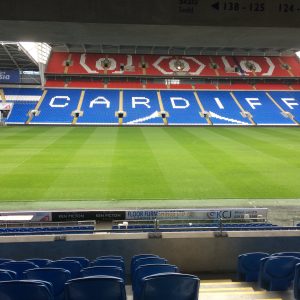 The most watched and followed game in the world is soccer. The world is filled with thousands of soccer fans, professionals and amateurs who would do anything to remain part of this fun-filled game. This is undoubtedly the reason as to why betting sites such as Rivalo Deportes are on the rise. So if you live and breathe soccer and wouldn't mind showcasing your loyalty and enthusiasm through global travels, why not share the love?
Here is a list of the world's major soccer cities you should include in your travel basket for live games.
Zurich, Switzerland
Zurich is undoubtedly a soccer culture-filled city. It, however, has its main soccer attraction in its famous FIFA World Cup Football Museum. The exhibition proudly displays the first 1930 trophy, various team jerseys, several historical referee notes in the world cup history, among other vital soccer memories. The information you will gather here is priceless.
Madrid, Spain
Well, you must have heard of Real Madrid and Atletico Madrid. This Spanish city is home to these two famous football clubs in the world. Take your time to tour Real Madrid's 90,000 seater Santiago Bernabeu stadium and the Vicente Calderon Stadium, where the Atletico Madrid do their magic. You will particularly love the aggressive Atletico fans, especially when they are playing an away team.
Rio De Janeiro, Brazil
Heard of the Rio De Janeiro's Maracana Stadium? If you haven't, then soccer isn't your cup of tea. In Brazil soccer sparks both positive and negative emotions, but generally, Brazilians live and breathe soccer. This is quite evident as all states in this beautiful country have various soccer teams that participate in the state leagues. In Rio, you will come face to face with the Campeonato Carioca state league and get to join young Brazilians in their quench for a better life. Don't forget the life-changing hike to Mt. Corcovado.
London, UK
At the heart of London city, sits one of the biggest soccer stadiums in the UK; the over 90,000 sitting capacity Wembley Stadium. The current stadium is way much better than the Wembley old one having been constructed on the same site in 2007. It hosts the country's national team, which has represented it well in various world cup tournaments. Who knows, you might be lucky enough to pump into Rooney and Gerrard.
There are also various attraction sites you can visit such as the Buckingham Palace, the Windsor, and Mayfair.
Shanghai, China
You don't have to be fluent in Chinese to travel to China. A few concepts here and there will be enough, You can also hire a translator if you have enough cash to spend. After all, the Chinese Super League is nothing short of a glory in this multi-million population country. Here money rolls and speaks volumes, Players are paid what they deserve and several have left their country teams for a better soccer professional life in China. Shanghai is surely rising to exceed global standards. Besides, you will also love the beautiful architectural diversity this city has to offer.
Whatever reason for your travel, remember you will always be a soccer fan wherever you are. So if you can add-up some little fan, why hold yourself back? Enjoy!