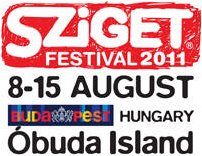 The festival season has already kicked off with a bang and still some of the best events are yet to come in the month of August. One of the events not to be missed is the Sziget Festival in Budapest. The Festival started off as a little student event in 1993 and has by now transformed into one of the most important dates in the summer festival calendar in Europe with almost 400,000 visitors every year.
The date for this year's edition is August 8 until 15 and I'm sure the organizers expect just as many visitors. Some might have already booked their apartments in Budapest but for true festival lovers camping is the only option.
Like every year the festival take place on Obudai-sziget, an island on the Danube. In the past there have been some attempts to enter the festival by swimming or paddling across the river but it should be mentioned that it has never worked and also that it is quite dangerous as the Danube is a rather fast-flowing river.
With a total of 12 stages the programme of the festival promises a wide variety of music including big internationally known acts such as 30 Seconds to Mars, Flogging Molly, Dizzee Rascal, Kaiser Chiefs, Interpol, La Roux, Pulp, The Chemical Brothers, The Prodigy, The National, Kate Nash, and Gogol Bordello.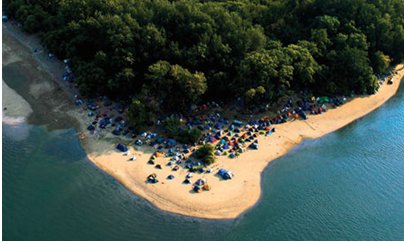 Apart from great music the festival also offers various cultural activities. There will be a variety of musical tents with a versatile programme, but visitors will also be able to enjoy exhibitions, performances, an out-door museum, a puppet theatre and a cabaret. Children are more than welcome at the festival and there will be many events and programmes especially for the little ones. There will even be a day-care service provided.
During the week of the festival you will still have plenty of time to visit Budapest. In addition to a festival ticket, you can also buy a Sziget-Budapest Citypass. With this pass you will have free public transport and free entrance to spas and beaches in the city. This will particularly pay off for the festival-goers that rented Budapest apartments and will use public transport to get to the festival or the ones that would like to extent their stay to get to know the city.