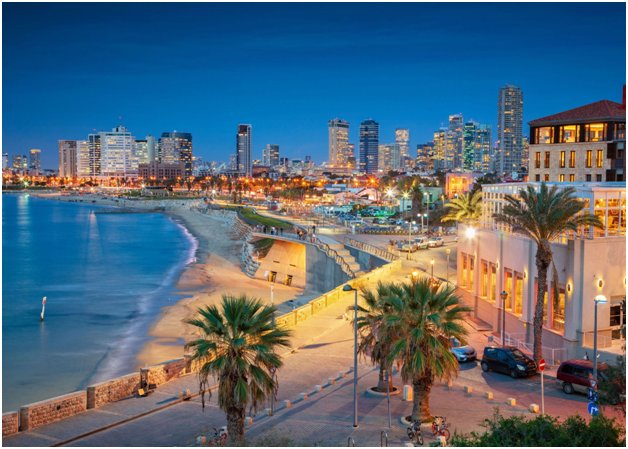 Everyone loves hummus, but did you know there's more to Israel than chickpea dip? From spectacular views over craters to luxury hotels in the desert, Israel is sure to be a top destination for 2023. We've all been cooped up a bit too long and are ready for some adventure, and Israel delivers. Nothing says freedom and adventure like a nighttime jeep ride in the desert, or a night out in one of the world's greatest nightlife cities.
This top travel destination refuses to fly under the radar any longer, and we have a feeling we know why. People are flocking to Israel to experience this truly unique destination–but what are they going for? I've been planning trips to Israel for groups for a long time, and I'm glad people are finally starting to see what I see each time I visit this spectacular place.
See and be seen in Tel Aviv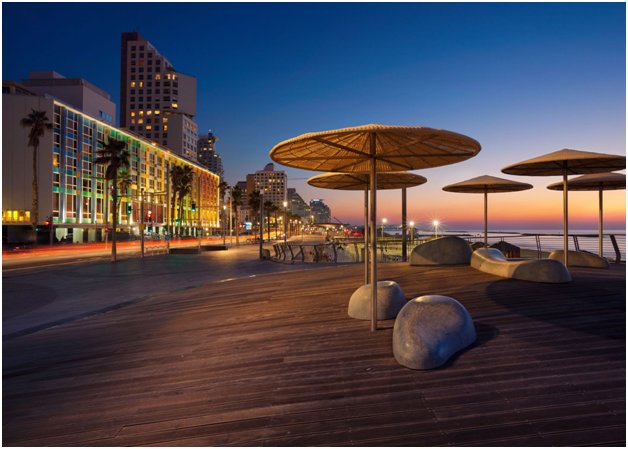 Tel Aviv is one of fastest changing cities in the world and has been named one of the world's best beach cities. From Bauhaus architecture to skyscrapers looming over the Mediterranean coastline,It's home to startups, nightlife, and beaches. It's the beating cultural heart of the country, a city for dancers and artists and the best chefs to all show off their skills. If you're looking for an exciting city to explore, Tel Aviv is the perfect mix of sophistication, beachy breeziness, and cool.
Get ready for your next outdoor adventure in the Negev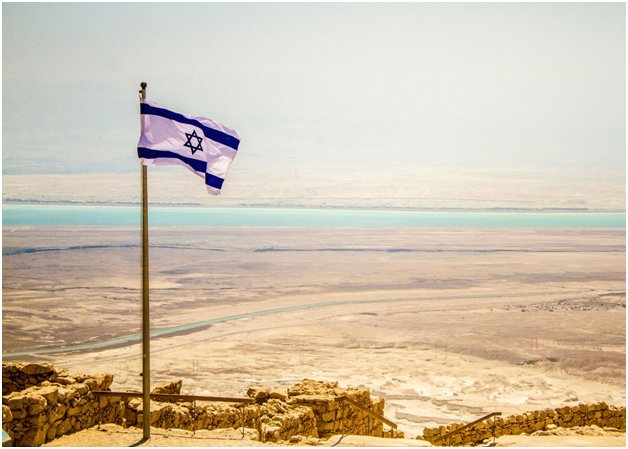 Get your workout clothes ready. The Negev isn't just beautiful, it's also the perfect location for mountain biking and hiking. Take an all-terrain jeep trip at night, or drive an ATV on top of the dunes. Rock climb and rappel the craters and finish your day with a relaxing evening at one of the many luxury spas in the area.
Plan a trip around one of Israel's many festivals
Israel is a country filled with life, and that means that festivals and events abound. This is a country where you can find your people in fun places. For such a small piece of land, it seems to attract all types of unique events and celebrations. Run in the annual Tiberias Marathon in the winter, or find your favorite Israeli band at the family-friendly annual Yearot Menashe Festival that attracts over 80 bands and includes workshops and even a kids theater. See some amazing cinema at the Haifa International Film Festival and the Jerusalem International Film Festival, or brush shoulders with your favorite writers at the Jerusalem International Book forum.
Entice the senses with Israel's growing food scene

Israel is a mix of cultures. People from all over the world have convened in the country and because of that special mix, the food takes on a special quality. There's always great street food like falafel and hummus, but why not do something different and check out some delicious desserts from a nearby Arab town, haute-cuisine from a classic hotel, or fresh fish from the port of Acre? With its combinations of foods all the way from North Africa to Northern France, the food here is not to be missed. Try jachnun at a local Yemenite restaurant or load your breakfast plate with shakshuka, a hearty meal of tomato and egg. Your stomach will not be sorry.
Israel is the Middle East's best kept secret. A great location for food lovers, party lovers, nature lovers, and everyone in between. From its eclectic food scene to its sophisticated cities, it is the place to go in 2023. Did we mention it's also sunny? All these reasons and more are why Israel is a top destination for travel in 2023.
—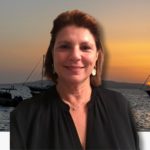 Iris Hami is President of Gil Travel Group, the largest travel management firm sending people to Israel. She has over 40 years of experience in the travel industry, and uses that knowledge to craft unique Jewish journeys around the world. Her company has won multiple awards, including one from State of Israel Bonds for Extraordinary Achievements Promoting the State of Israel. They send over 40,000 travelers to Israel and other international locations each year and their clients include well-known Jewish organizations such as Birthright, Maccabi USA, Israel Bonds and many more.