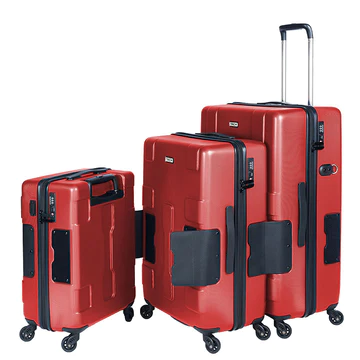 A few weeks ago I was invited to test 'drive' a new luggage set which was sold to me as being a 'game-changer' for families and frequent fliers!
I wasn't in any real need for new suitcases – and had very little space for any more bulky items in my home.
I would be lying as well if I said I wasn't a tad sceptical by the use of their description – was this to be a case of overpromising and under delivering?
But by the time I returned from my week's holiday in Rhodes this month, I had been converted.
The TACH V3 Luggage system has something which sets it apart from other luggage sets – its ability to connect multiple suitcases together into one solid rolling unit. It achieves this via a simple, yet highly effective, use of quick-connecting Velcro connectors.
Gone are the days, it seems, where you need two hands to manoeuvre your luggage and the this discovery could not have come at a better for my family as, just a few weeks before we travelled, I injured my back and had been advised to not put any strain on it to enable it to heal.
The TACH V3's patented modular system enabled my husband to effortlessly take the load for both of us with no extra effort for him. A useful function whether for the two or three cases needed.
Thanks to TACH's innovative design, passengers do not need a trolley or have to leave multiple suitcases unattended and can effortlessly move it all with just one hand.
The cases proved to be a game-changer, at least for us, after all. Even the concierge in our five-star resort hotel in Rhodes commented on this clever innovation that she hadn't witnessed before. Imagining the sheer number of cases she must see every day, this endorsement was impressive indeed!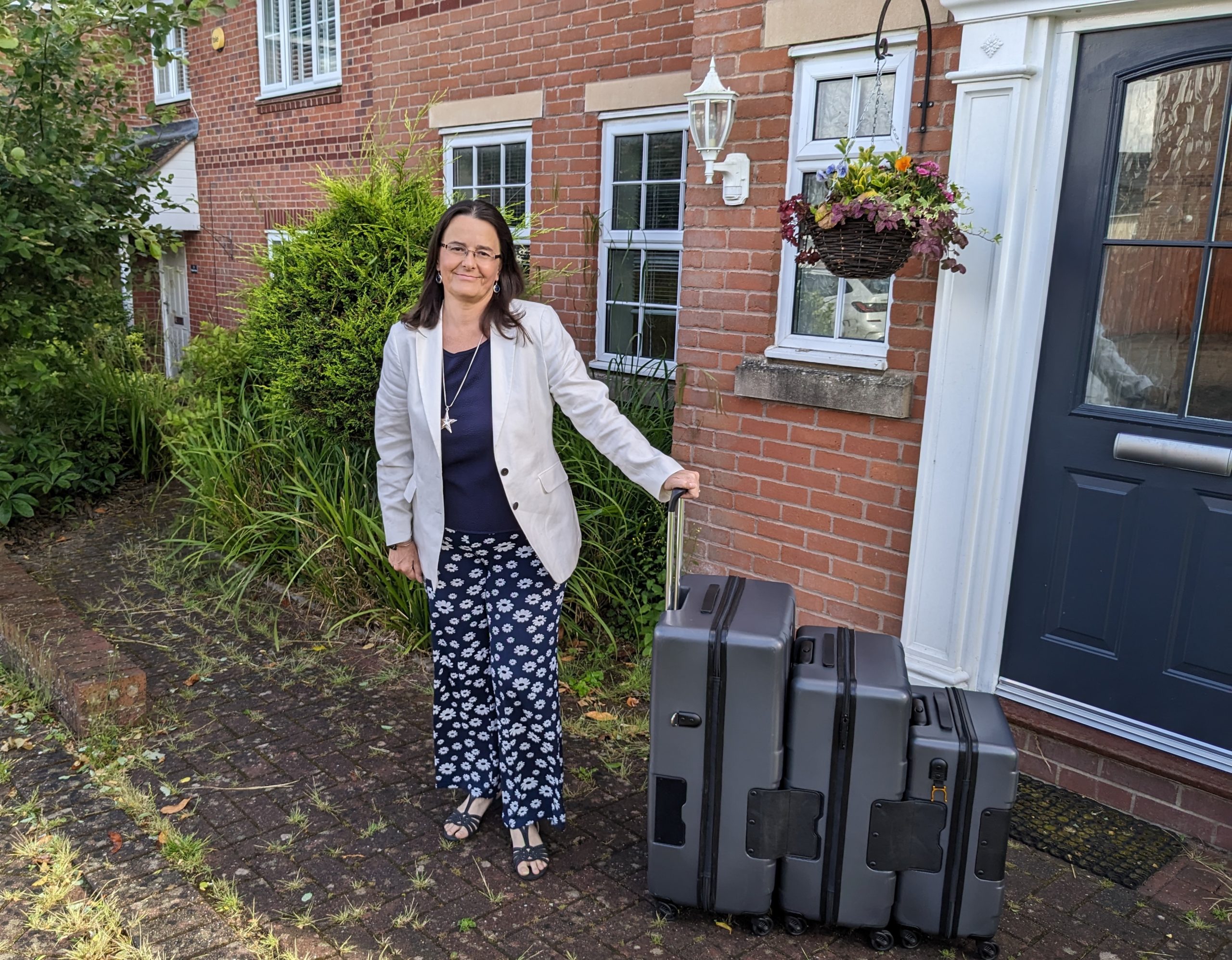 But we were also pleasantly surprised by some of the set's other features, including strong spinner wheels (spinner wheels can be classed as another game-changer in the luggage world!); adjustable pull straps and TSAs (Transportation Security Administration) locks.
Other little touches too that contribute to the enhanced organised travel experience were a bottle holder clip and plentiful interior pockets which proved perfect for separation of certain items, such as shoes and toiletries. The carry-on comes with a sixth pocket to hold your power bank.
I was particularly impressed by the 'emergency' sealable pocket right by the inside edge of the case which we found ideal for that inevitable forgotten or last-minute item we forgot to pack but which needed to be safely segregated from the rest of the contents. Who wants to unzip the entire case again for that? (We all know cases are somehow harder to close going home than they were when going. What's that about?!)
At £345 for a set of three, I believe TACH V3 to represent good value for what it delivers in terms of traveller experience. Plus they're sturdy, without feeling heavy, and original in design, so easy to spot on the carousel. There's even five colours to choose from too – merlot, sky blue, midnight blue, purple and grey.
As a family of four, we agreed this luggage set does take a lot of the stress out of travelling – although, sadly it can't prevent your plane from being delayed! (I'll be first in the queue for a case that can do that!) It is definitely our go-to for all future holidays, including our next trip, to Las Vegas, soon.
It's time to 'get connected' with TACH who are clearly making great strides in the marketplace!'