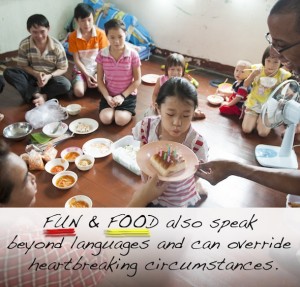 Sitting in an apartment in some random location in Bangkok surrounded by a diversity of travelers listening to a Congolese refugee tell his riveting story and sad struggles of how he came to be in Thailand, I realized how an event such as this one can help enrich one's time on the road. The diversity of experiences in a single room from those who cumulatively spend some significant time traveling was certainly inspiring. It also felt very good to talk to other travelers in person who share a similar mindset and in addition who are trying to make a living while on the road or abroad.
Bangkok and to a similar extent, Chiang Mai more than any other cities I know on the planet attract a diversity of travelers, digital nomads and travel writers/bloggers. A number of serious travelers were represented at our meetup this evening – including those transitory – just passing through, expats who live here and long term travelers who make Bangkok a "temporary" home as they move through this part of the world. After occasionally following their exploits and adventures online, it was great to finally meet @dandanflood @jeffdobbins5 @travelingjourno @husbandintow @global_gaz @migrationology @globe_trottah
The meetup was held as a social gathering of travelers from around the world, but even more importantly to support the remarkable efforts of Dwight Turner and his charity organization "In Search of Sanuk (Sanuk is the Thai word for Fun). This group provides direct assistance to a number of families who have come to Thailand seeking escape from torture and trauma (for a variety of reasons) and specifically focuses their efforts on helping women and children.
Dwight started this charity a number of years ago after talking to a young Chinese refugee who was struggling to get by – Dwight was so affected by his story that he was moved to help others. As Dwight told this story and the work he has done since, it quickly became apparent that he has dedicated his entire life to this cause and has a selfless passion to help others.
In Search of Sanuk focuses on several criteria – providing basic needs for these families including volunteers to help out in a variety of ways (medical, language, cooking etc), funds (you can direct how your money is used such as sponsoring an individual or family) and donations of food and general supplies. The organization also helps cover rent and provide housing for some of those in need.
All photos above courtesy of Dwight Turner