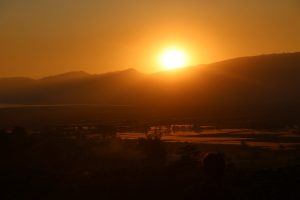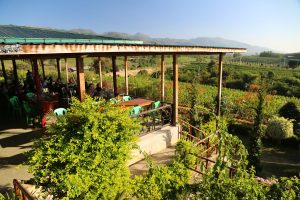 When traveling abroad, I always seek out wineries whenever possible. To some, going wine tasting in Myanmar might be somewhat of a surprise – an anomaly and to an extent it is. However, there are two wineries in the country, (Aythaya Vineyard and Red Mountain Estate) both in the vicinity of Inle Lake.
Red Mountain Estate Winery is located on the outskirts of the small town of Nyaungshe. As one arrives, one quickly sees vineyards lining the hillsides against a backdrop of scenic mountains. Based on the scenery, one could almost be visiting a winery in South Africa or perhaps select wine regions in South America.
Red Mountain Estate dates back to 2002 when the site was chosen to plant the vineyards and eventually build the winery. 2006 was their first vintage. The winemaker is French.
A number of visitors arrive by bicycle (only about a 30 minute cycle ride from Nyaungshe) or leave their bikes at the base of the hill and then walk to the winery.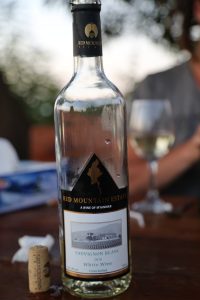 Very affordable tasting flights are offered on a scenic overlook with the vineyards directly below – this is an ideal place to meet other travelers. We heard the Pinot Noir was one of their better wines but they were not serving this at the time of our visit. The Sauvignon Blanc was well made and seems to produce a decent wine from this terroir. Several sweet wines are also made.
A nearby small restaurant and patio offers equally scenic vistas but in a different direction. Come to the restaurant patio for sunset but be sure to arrive at least an hour before as it can get quite crowded and you may not find a seat. This memorable location features gorgeous views and a sunset paired with small bites and rare Myanmar wines by the glass or bottle including their Shiraz.
Even if you don't drink wine – come for the food and the expansive views!
For more information visit: www.redmountain-estate.com