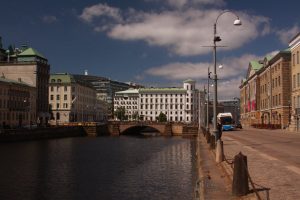 After a smooth flight from California on SAS airline we arrived in Copenhagen. My friend Emil decided to use the restroom and I followed him blindly. Unfortunately he walked straight into the women's restroom. I caught myself and saw the sign at the last minute; we were both very tired from jet lag and in this hazy state both the men's and women's restroom signs looked the same!
I then waited – and waited some more. I looked around to see if anyone had noticed. I waited about 30 seconds and Emil finally comes out of the restroom, head down looking quite sheepish. We both had a good laugh and continued onward looking for the appropriate bathroom for the appropriate sex. Later he indicated he almost told a few ladies inside the restroom they were in the wrong bathroom – then he thought more about that and decided this was a co-ed bathroom – before finally realizing he was the only male in this particular bathroom!
I love short connection times in airports. We had an hour in Copenhagen before jumping onto the next flight to Gothenburg Sweden which is where we both are now. We are staying at the Radisson Blu Riverside Hotel. It has been open only two and half months and it's located right on the Riverfront with great views from the rooftop. Oh and the best recipe for jet lag – a beeline to visit the spa! One has to be careful with this recipe however, its easy to succumb to the fatigue and one could theoretically fall asleep in the hot tub or sauna. With all the empty Heineken cans on the edges of the hot tubs and sauna it looks like people have been having a really good time here.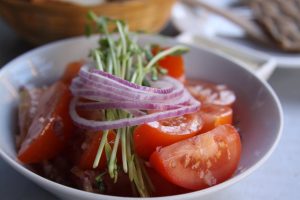 One must stay active and try to adjust to the local time as quickly as possible. With that in mind we strolled through central Gothenburg on our way to Restaurant Smaka. We sat outside and enjoyed a meal that lasted nearly 3 hours – we told the waitress to just bring us fish (didn't matter what it was as long as it was seafood). The sun sets here after 10 PM this time of year and as I am writing this post it is currently 11 PM and it's still very much light outside!