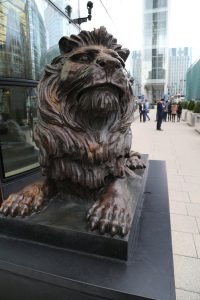 London is an amazing city to explore – there is no other city quite like it. Nothing captures the imaginations of tourists like the Tower of London, River Thames and the National Gallery.
There is never any shortage of things to do in London and there are a variety of ways to discover the unique culture and heritage behind this great city.
But if you truly want to explore London in style, you're in luck, because a number of different tours are available to suit all tastes and sensibilities.
First up is the London Bicycle Tour. Ever since Boris Johnson came to power and launched what is often dubbed the 'Boris Bikes campaign', cycling has skyrocketed in London.
Not only are Londoners saddling up and travelling across the city in style, tourists are also getting involved in the action.
The great thing about the London Bicycle Tour is that it takes you on some of the safest routes through central London, with an experienced and knowledgeable tour guide.
It's an incredibly unique and exhilarating way to go sightseeing in the city, with some of the best landmarks in London being included as part of the tour.
Every so often, the tour guide will stop to go in-depth about the history of your surroundings. All tours are designed to take you away from the traffic.
But if biking is not your thing, worry not! Go see a movie instead. No really – there are indeed movie tours available. If you want to take a sneak peek behind the most famous British television shows and movies, the Brit Movie tour will be right up your street! There are so many walking tours available, it'd be impossible to list them all, but here are just a few to take your fancy.
There is the Beatles walking tour of London, which gives you more of an insight behind this world famous band. If you're a big fan of Doctor Who – then did you know that you can visit over 15 locations from the show, both new and old including sites featured in The Invasion and Remembrance of the Daleks, through to more recent episodes.
You'll also get a unique behind the scenes look into how all of the episodes were made.
Then there is the Jack the Ripper Tour and Harry Potter Tour.
But if cultural highlights are the name of the game, then it doesn't get much better than the Shakespeare's Globe Theatre. Taking a walk around this iconic building is unforgettable.
There is hardly a soul alive who hasn't heard of this famous bard, and here you can take a sneak peek into the life and times of Shakespeare.