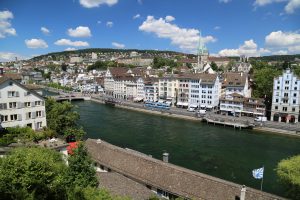 I proposed after 3 wonderful years together. Yeah for me, right? Of course it is, but… I think I may have dug myself into a hole. So typically, the groom would never volunteer to take on ANYTHING related to planning a wedding; we're supposed to just show up on the day of the wedding in the tuxedo chosen by our lovely brides. Yet, as a present for my bride, I took over the planning of our honeymoon. No pressure, of course. I wanted to avoid the cliché honeymoon traps and pick a place that would reflect both of our personalities. I made a list. Yes, I am one of those people—getting the satisfaction of placing a check next to each completed item. I digress.
Surprisingly, after only a month long search through countless sites, that screamed here are the "best" honeymoon destinations, I zeroed in on Zurich. Located in Switzerland, everything about this beautiful country fit what I, what WE were looking for. Per my quest for the perfect honeymoon, Zurich was romantic for my fiancée and historical-inclined enough for me. Score one, me.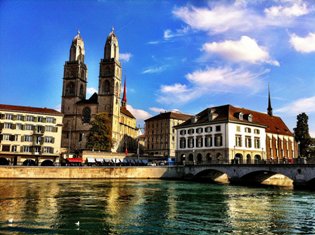 Thankfully, the rest of my planning went well and everything came together. A metropolis, Zurich is on the German side of Switzerland. With a plethora of activities available, I knew my fiancée would love the promenades of the quays—especially the Botanic Garden. Plus there were numerous tour guides available to help traverse the city; I set aside three days of our 10 day trip for this. I also made sure we would enjoy most of the arts and cultures Zurich has to offer.
To showcase my "romantic side," of course I planned on bribing my fiancée with infamous Swiss Chocolate, as a backup plan if anything went wrong. Off the recommendation of an acquaintance, a must for a romantic dining experience is at famed Lindenhofkeller. Established in 1860, it sits high above the Limmat River with a spectacular view and a choice of over 600 wines.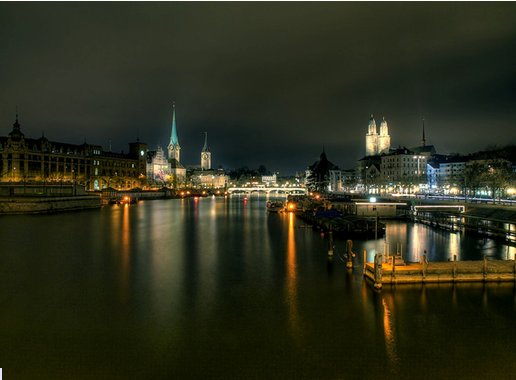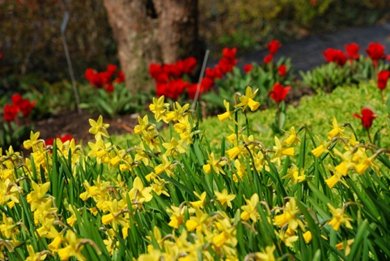 By all means, Zurich is the choice of honeymoon destinations for us. Wish us luck.
Have you taken the plunge and planned your honeymoon for your fiancée?
Author Bio:
A World of Warcraft geek, Damon Padalecky is a financial consultant who enjoys traveling and fishing. He recently convinced his fiancée to attend her first Comic Con in New York (October).